I never used to be one to have a bath , but in my last few weeks of pregnancy I lived in it . This is something that has stayed with me since having Ava. I'm not able to have a bath as often as I would like but it's a nice treat after a long week . Whilst on Instagram I saw some amazing pink bath bombs from The Soap Mine . Straight away I knew I needed them in my life . Very kindly Vikki sent me some for review and some other Gorgeous products .
The main thing I love about Vikki is that she juggles being a mom and also a business owner . She started to make soaps in 2009 for a hobby. It has now lead to this fantasticcompany with such a wide range of different varieties available.
I think the video says it all . The colour is awesome ! Unlike some bath bombs I have used before it doesn't leave a horrid layer around the bath after draining the water . Neither does the colour stain the bath .

I was also sent these beautiful soaps not only do they look gorgeous they smell amazing too . Since moving into my own home I now longer have block Soap . Oh how I have missed it . It leaves my face and hands feeling really moisturised and foams up with little water needed . You literally only need to use a little bit so this bundles will last me ages , yay !!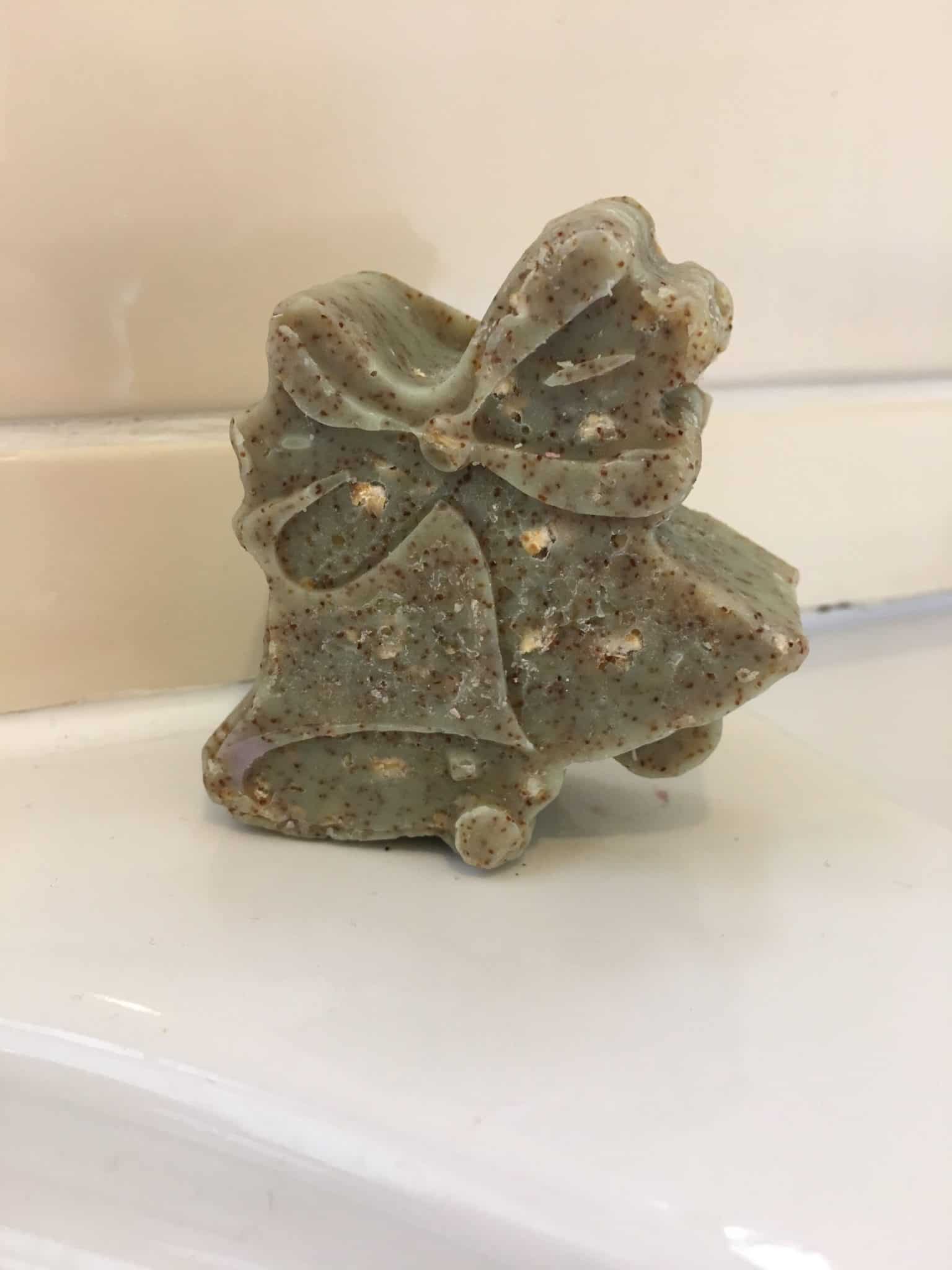 Lastly Vikki is helping me get into the Christmas spirit by sending me this cute bell Soap. What a simple and easy way to get you home more festive . In my books it's never to early for Christmas .
Like the look of these why not head over to Vikki's social media platforms to find out what else she does . I'm sure she will have some great Christmas gifts coming soon .
The Soap Mine Facebook page,
The Soap Mine Twitter page,
The Soap Mine Instagram page,
The Soap Mine Website .
What fragrances do you like the best when it comes to soap ?
Follow me on :