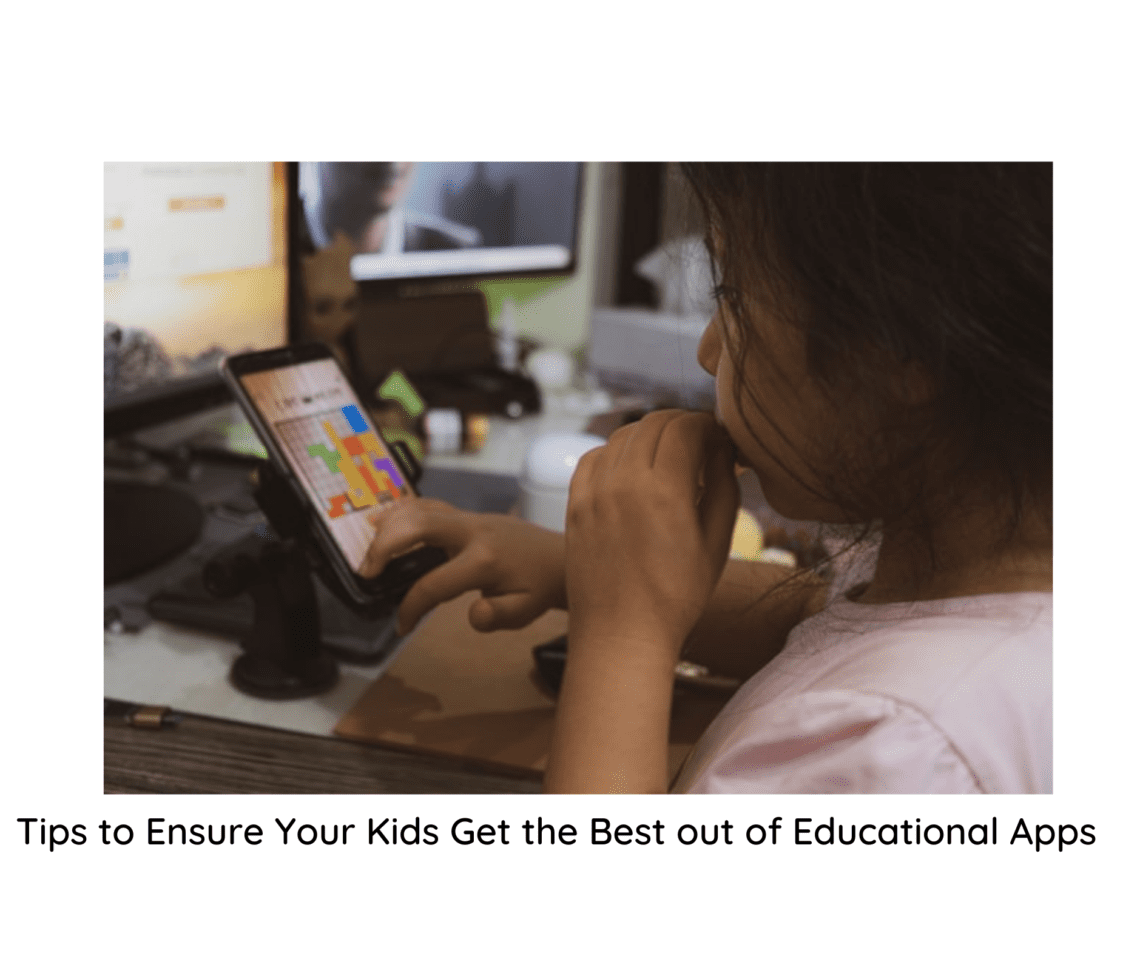 Tips to Ensure Your Kids Get the Best out of Educational Apps
*This is a paid post
Your kids may be spending more and more time on tablets and other electronic devices, but you can maximize their screen time by keeping them engaged with educational apps and other learning material.

As a matter of fact, there are countless educational apps and learning activities that can keep your child entertained. Counting games, digital puzzles, learning apps, interactive worksheets and problem-solving games are just some examples. Of course, there are more lots of educational apps available, and no matter what your child's needs are, you will find one that can be customized to suit them.

Before heading off to the app store to download a bevy of apps to help kids learn, it is important that you first do your research to determine the apps that are best for your child.
For developmental reasons, digital learning is not advisable for children aged below 2 years.

For children aged 2 and above, here are some ways you can ensure that they get quality education from the apps you download:

Research

Every app you find on the app store will make claims that are fully backed by experts. Some apps might simply contain activities that will attract a child but are not actually educational. Before making your decision, you should consider the engagement a learning app provides, how meaningful the activities are, and if it encourages your child to interact with it. You may also check for other features according to your preference. For example, some apps like this iPad learning app for kids have a section where parents can keep track of the child's learning progress.


Know your child

No one knows your kids better than you, so you're in the best position to select an app that would be perfect for them. You should tailor your app preferences to your child's needs. For example, if you wish for your kids to improve their focus, you can download educational programs that reward kids for every task completed.

Get involved

Just as children benefit from interacting and playing with their parents, educational apps can also be more rewarding when parents get involved. Some apps allow for multi-player experiences, and parents do not have to think of these apps as a way to simply distract their kids. Spending time engaging in these apps will allow parents bond better with their kids, as well as help them keep track of what they are learning and provide help where needed.
Control how much time they spend on the apps
Just because these apps are educational does not mean your child should have unlimited access to them; rather, set times when they are allowed to use the apps, and make sure they use them for a specified amount of time. Experts especially advise that children should not use apps and electronic gadgets at night before bedtime. For children aged between 2 to 5, experts recommend keeping screen time under one hour.

In all, the key to helping children learn and develop in a healthy manner is keeping their learning process subtle through play learning. With proper research and the right idea of what they are looking for in an educational app, parents will find one that is perfectly suited to their child's needs.