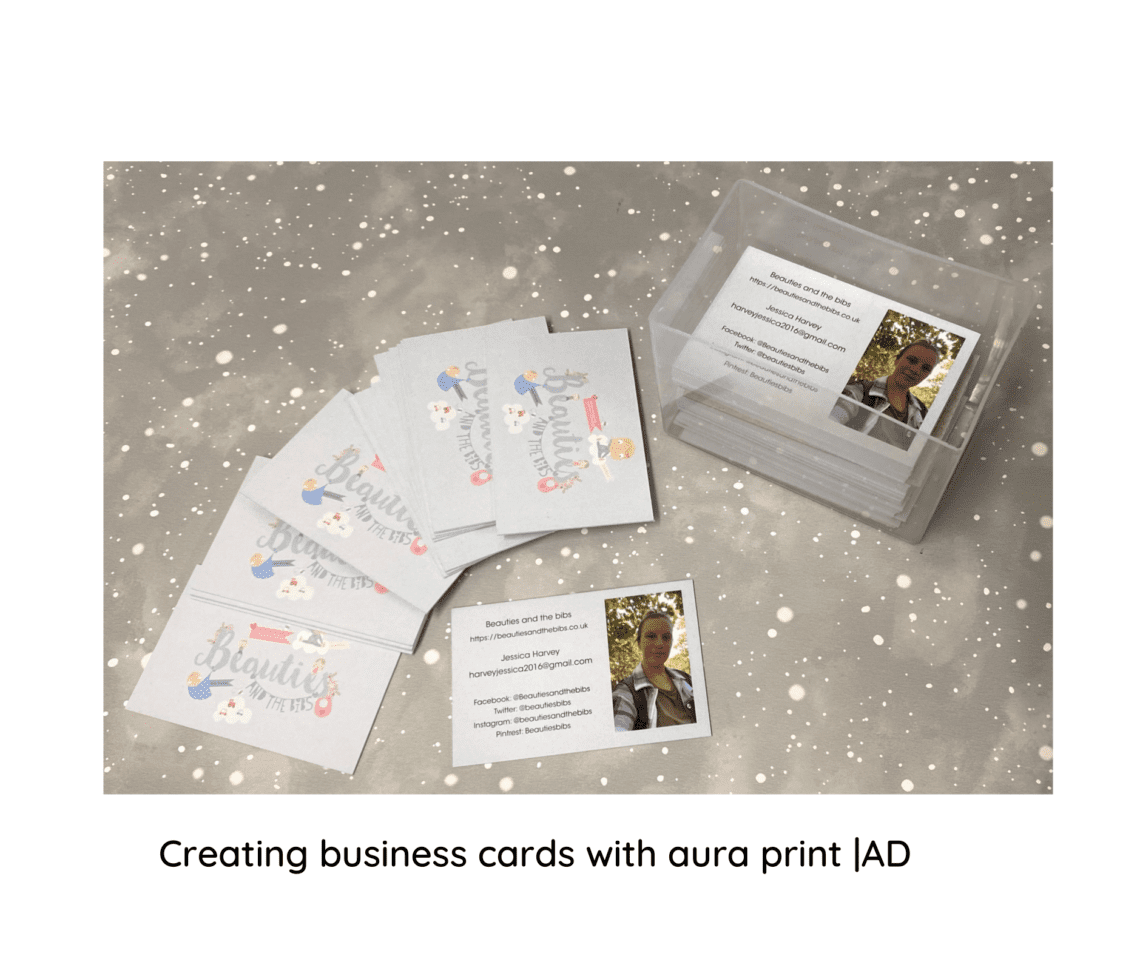 Creating business cards with aura print |AD
*This is a paid post with Aura print
First impressions are important whether that be in your personal life or your work life. Experts say that it takes between 5-15 seconds for someone to form a first impression of somebody. So you need to make sure that you are making their first impression positive especially if it's in a work capacity and you would like to work with them.
I regularly attend a blogger conference called Blogon. Well, I say regularly I did before covid. Blogon has an amazing brand den where lots of different brands come together in one place. You can chat with them about potential collaborations or learn more about the products they have. So when chatting to these brands if you're wanting to propose a collaboration with them you need to ensure that their first impression is a good one.
Once the conversation is flowing I like to give them a business card which has all the details they will need to contact me. So if they did want to work with me they wouldn't have to go looking for my details they would have them ready. Also having a business card really makes me feel official like I know what I am doing.
Creating my business cards
Since starting blogging some of my social media handles have changed and my logo had an update when Alby came along. So I was in the market for some new business cards that had all the correct information on them. Then I came across the opportunity to work with aura print. In return for an honest review of their business cards and service, they would send me some business cards.
I headed straight to their website to see what products they had available. They had Flyers, business cards, tags, wedding stationery and lots more available. All of which can be personalised.
After looking through the business cards they had available I went for the Recycled uncoated 700gsm business cards. These are made from 100% recycled paper which is something that really appealed to me. I am making more of a conscious effort in my daily life to be more eco friendly and I want this to follow into my business life also. These cards are uncoated also so that means they can be recycled. It's worth noting if you have artwork on your business cards that may bleed off the edges they may recommend that you add a laminate, which means they can be harder to recycle.
I didn't have the proof from the last time I designed my business cards but this didn't matter. When ordering I added a picture of my old business card and then made a note of changes I wanted to be made. Before they send any orders to print they send you over a proof for approval which I really liked. This is normally with you as quick as 2 working days from when your order was made.
I'm glad they offer this service as there had been some miss communication on my behalf and one of my social media handles was incorrect. I sent them a message back to say what I wanted to change, I got a swift reply and new proof with the updates. I then okayed the updated proof and my cards were sent to be printed.
Around 3 days later my business cards arrived and I am so happy with them. They are exactly what I wanted. The colour matched the background of my logo perfectly as I wanted this to be the overall colour of the business card. The logo and the image of myself I sent them looks really clear.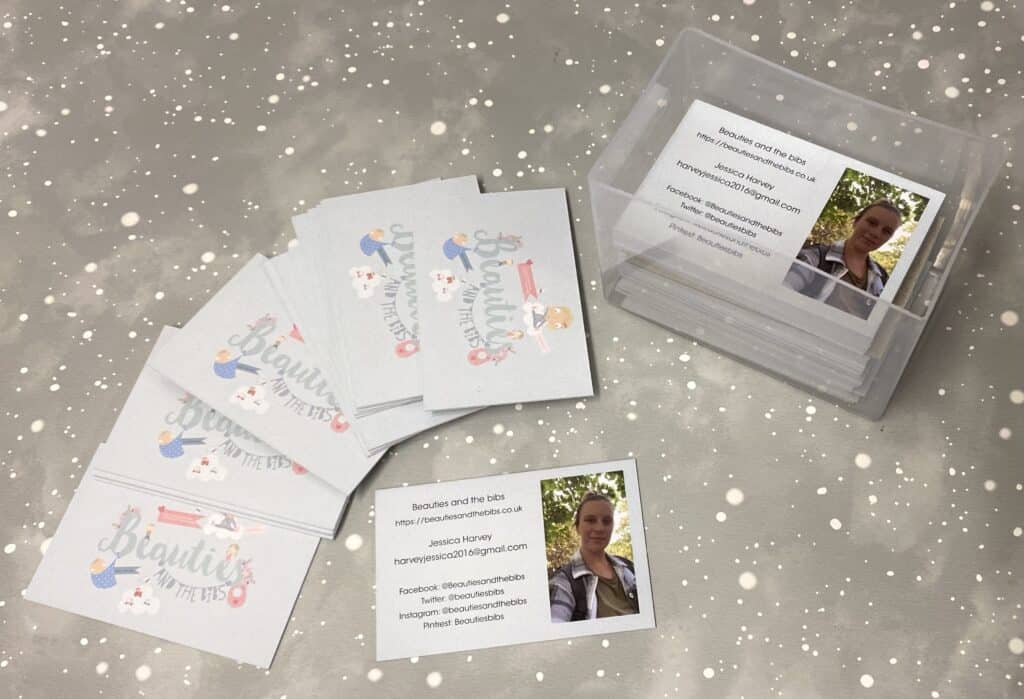 I like to add a picture of myself on my business cards so people can put a face to my blog when they come back to look at the cards they have been handed. It also I feel makes the blog/brand more personal, as there is a person behind it all.
Overall thoughts of aura print
Overall I am so happy with the service I received. The staff were so helpful and got back to me really quickly. The website is really easy to navigate and I found it so easy to place my order.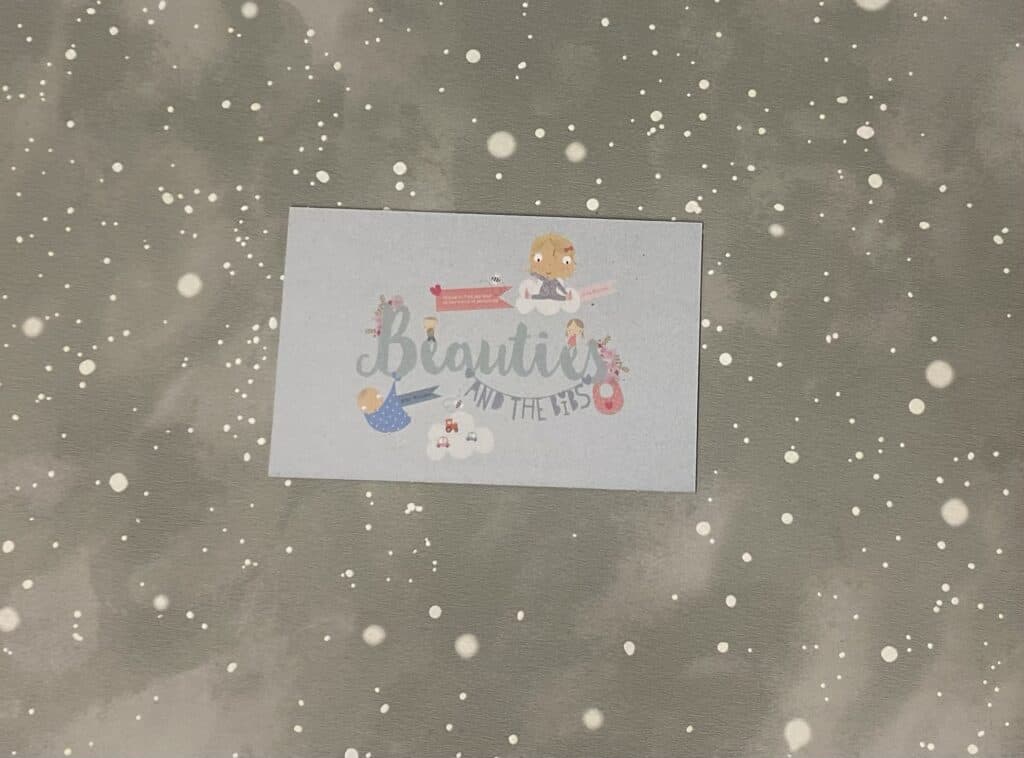 The business cards themself are perfect they look exactly how I imagined them to look.