Femme Luxe August picks |AD
I'm back again with my picks from Femme luxe for August 2021. With the weather being interchangeable I have picked a few different bits.
Wine Slinky Balloon Sleeve Bardot Mini Dress
Now I loved this dress on the website it looked so classy . It is lovely just sadly too short for me. I'm sure there are woman out their that the length wouldn't be an issue for . I just feel so self conscious when I have my legs out. So I prefer things to be more on the longer side.
However it does look really nice with a pair of jeans. I just move the body part around so it looks nice. It's deflects from my tummy which I like. So it's not all bad as I can still wear it just not as a dress.
The material however is really good quality and isn't see through at all . So if you were to wear it as a dress you wouldn't have to worry about seeing your knickers through it.
I just really like the neck line and how the sleeves fit . It's really flattering and if you don't like having your arms out you can still have a bit of skin on show.
The Wine Slinky Balloon Sleeve Bardot Mini Dress is £12.74
If this colours isn't for you they also have a great range of black dresses and white dresses that are elegant and make great pieces for a capsule wardrobe.
Red Belted One Shoulder Jumpsuit
I am actually a big lover of a jumpsuit , however I find it really hard to find one that fits me perfectly. I either find they are too long in the leg or they nearly cut me in half. So I don't actually own that many. So I thought I would try my luck with the red one shoulder jumpsuit.
The colour let's just start there it's beautiful and vibrant. You could wear it to so many different occasions, dress it up with heels and jewellery or dress it down with some flip flops to a garden party.
The fit on the body isn't actually that bad and I like the addition of the belt as it add a little more detail and dimension to the outfit. How we the length is a little long for me . I could only wear this with a pair of heels or wedges. Luckily I know someone who may be able to take it up for me so I think I may have the length taken up just so I can get more wear out of it.
The material is a lot thicker than I was expecting and even when I tried it on with black underwear you couldn't see it, which is a plus.
I got the Red Belted One Shoulder Jumpsuit in a size 12 and it's £35.98
Blue Fleece Oversized High Waisted Utility Pocket
Over the last 12 months or so I have been very lucky to receive quite a few pairs of joggers from femme luxe. Their fleece joggers are always high quality and are super comfy. So I had high hopes for these .
I went with the Blue Fleece Oversized High Waisted Utility Pocket joggers. They are the same quality as all the other joggers I have had which I was happy about. The only issue I did have was that the pockets on the legs made them a little tighter around the tops of my legs. Meaning they didn't fit as nicely as they normally would.
However I think they are really nice and I love the colour. I think the added detail of the pockets makes them look more interesting than just plain joggers.
The Blue Fleece Oversized High Waisted Utility Pocket are £22.99 and come in XS-L
Stone Oversized Split Side Knitted Jumper
The weather is starting to turn so I'm on the look over for some simple pieces to wear through autumn . The stone split side jumper is perfect . The knit isn't too chunky so perfect for Autumn.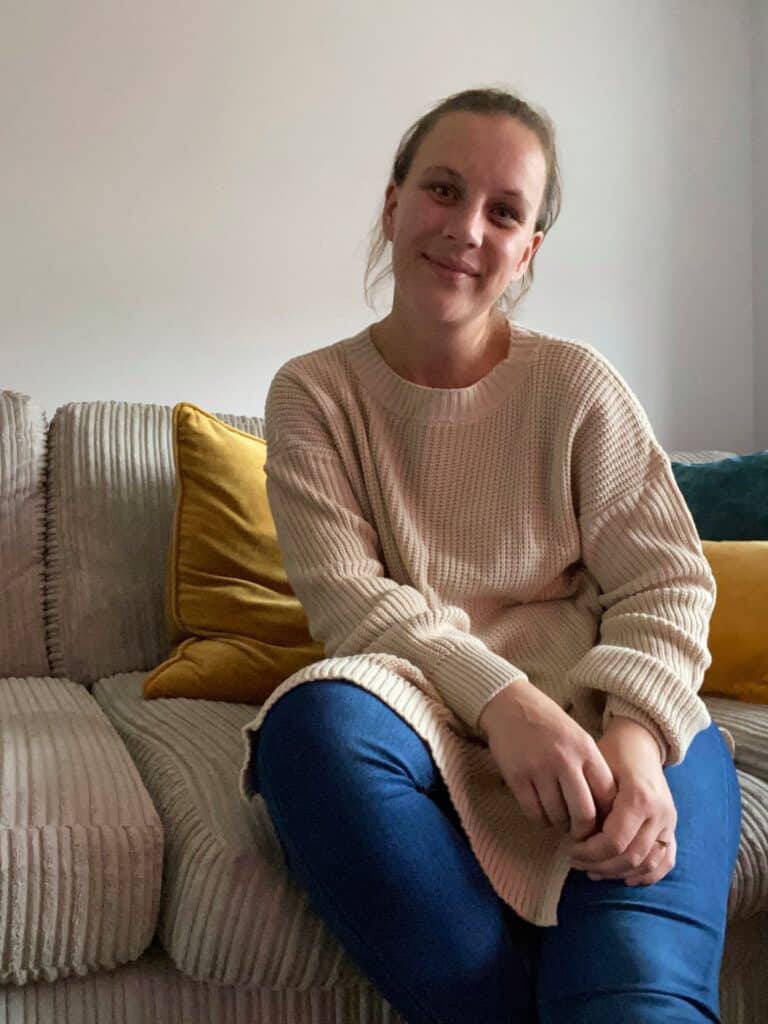 The split sides I really like I think it transforms it from a normal jumper to something more fashionable. Pair it with a pair of skinny jeans , leggings and some boots and your ready to go exploring this autumn/ winter.
Femme luxe have some great pieces to form the perfect capsule wardrobe for this autumn/winter. From Denim shorts for the warmer autumn days to thick knit jumpers for cosy winter evenings.
I personally like that this is a long length jumper and it makes me feel more confident. As I don't have to worry about my tummy popping out.
The Stone Oversized Split Side Knitted Jumper is £13.59 and is available in sizes S-XL.