AD Handprint Christmas cards which you can easily do at home with children
AD :To be able to put these crafts together I was sent a voucher for hobby craft to purchase some craft items.
Christmas this year is going to be a weird one for many of us. It's made me reevaluate what Christmas is all about. The thought of not seeing some of my family on Christmas Day makes me feel sad. Christmas for us is about both mine and Jordan's family coming together. Enjoying good food and just generally having a fantastic time.
The way I have shopped this year has changed a lot also. I used to love taking one day off in December and going Christmas shopping with Jordan. The thought of that now makes me want to cry. So this year I have turned to the internet. With a lot of my shopping being done on Amazon and Etsy. And for those who are far away from me, I used «this website» to stay around with my dear ones.
The same with Christmas cards I don't want to go out and get any because if I'm honest I don't want to go out. So I've reverted back to the early days of having the kids and we have made some cards.
The cards we have done are simple and easy and don't actually take that long and leave little mess to clean up.
Handprint Christmas tree
You will need
Card
Green paint
Sticking bits to decorate your tree
PVA glue
Felt pens/ crayons
You need to start by painting your child's hand. Making sure to get all parts of their hand covered in paint. So you get a good handprint. Make sure that the fingers are at the top of the card that way your tree will be the right way up.
leave to dry
Once dry draw on a pot to the bottom of your tree or glue one on. Then using PVA glue bits on the tree to make it look like there are decorations and lights on the tree. If you don't have any bits to stick then you can use paint to jazz your tree up.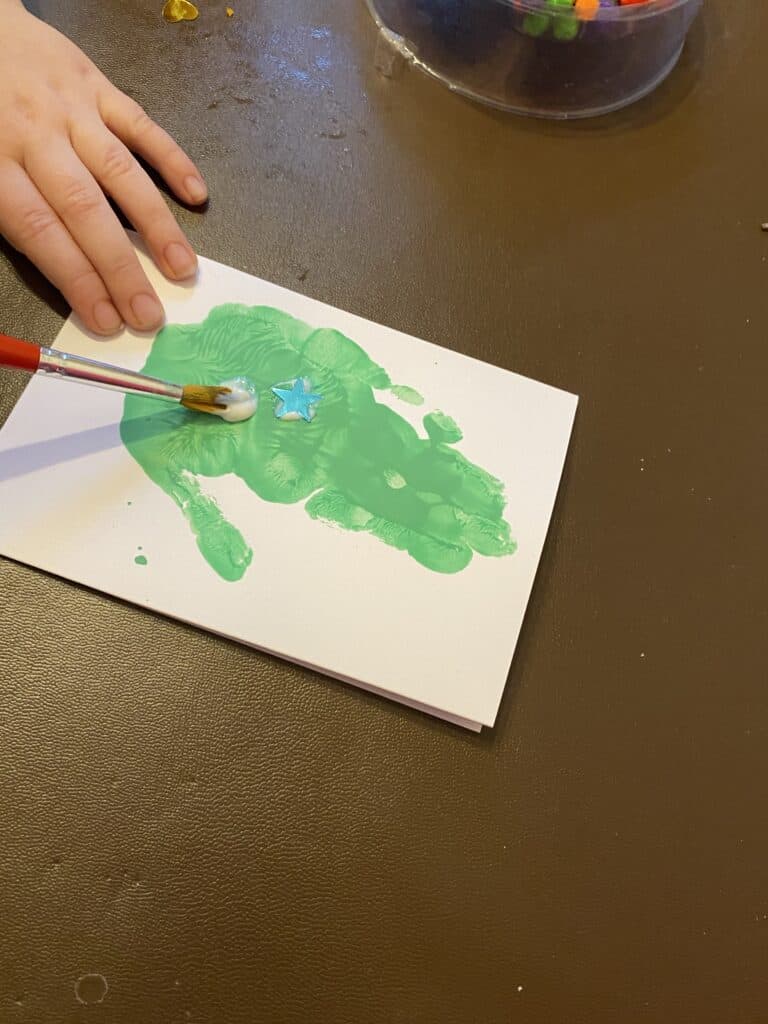 The one thing I am rubbish at doing is fancy handwriting and this is where free fonts come in. They have a wide range of free fonts you can download and then use via word. All you have to do is find the font you want and then download it to your computer. If your using a windows run computer then you will need to unzip the folder. Find the font file, click on it and then click on install. You will then be able to go to word and search the font name in the font section.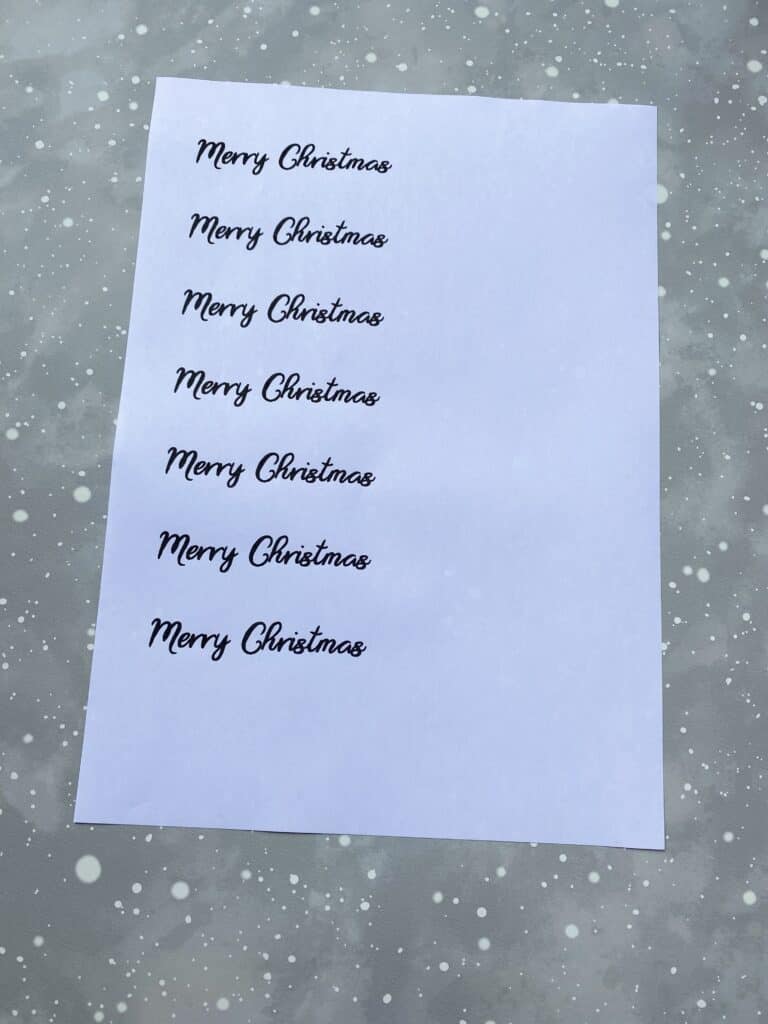 This for me added a little bit more to the inside of the cards instead of just my boring handwriting being inside. If you are making cards with younger children that don't want to write their name you could type you whole message out and then just cut and stick it in your card. Which will save you loads of time.
If unlike us you don't have some fancy washi tape that says Merry Christmas on it you may want to use a font from the free fonts website to do a nice heading to put on the front of your card.
Handprint reindeer
You will need
card
paint
stickers
pens
additional Christmas bits if you wish
Now I didn't realise how hard it was to make brown when you actually want to. I mean every time the kids do painting they manage to make a brownish colour once they have mixed every colour together! so as I didn't have a ready-made brown I did have to google how to make brown which apparently is mixing blue and orange. It took some time but we got there.
Once you have your brown paint you will need to either paint your child's hand or ask them to paint their own hand. Once they have done that they will need to print their handprint onto the card. Making sure that the fingers are at the top as they form the antlers.
Once your handprint is dry it's time to make it look like a reindeer. We used some stickers to add the eyes and a red nose. If you don't have any stickers you can use paint.
To finish it off we used some of the Merry Christmas Washi tapes to put along the top of the card. Then the children wrote inside and we added our Merry Christmas message that we made using a font from the font bundles website.
The thing I love about making cards with the kids is they are actually easier than it looks. It's an activity which will keep the children occupied which is needed during lockdown days. Also most importantly the receiver will love to see the extra mile you have gone to make them something special.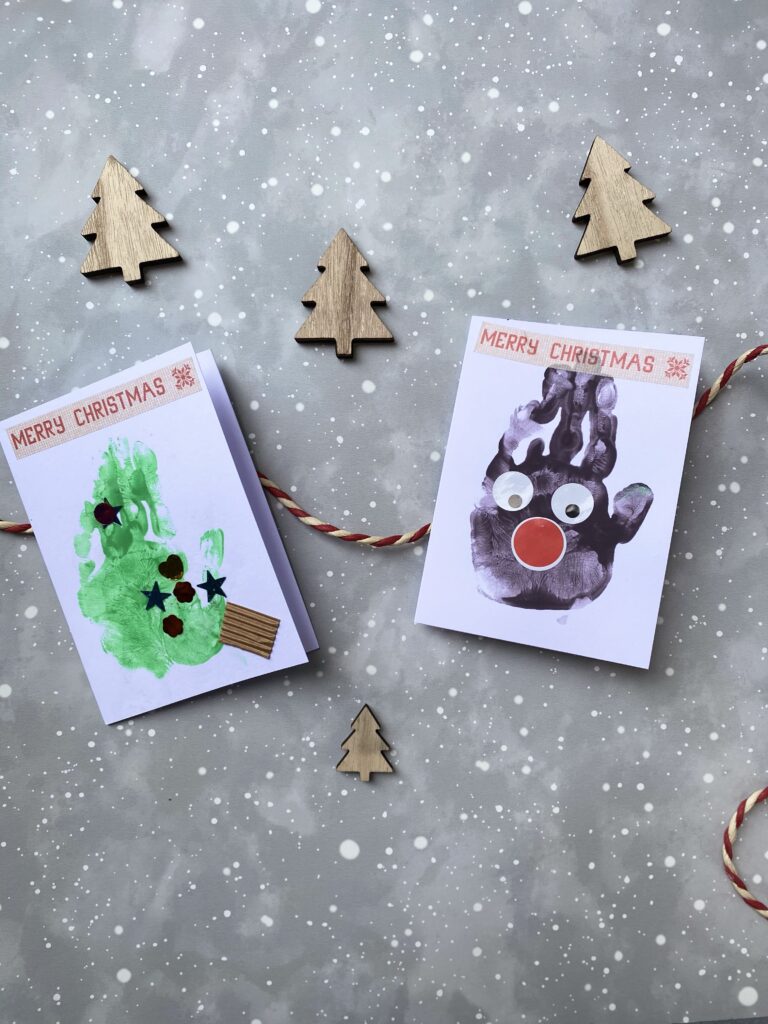 If your looking for more designs check out this post which contains different card ideas for Christmas including really cute footprint penguins.