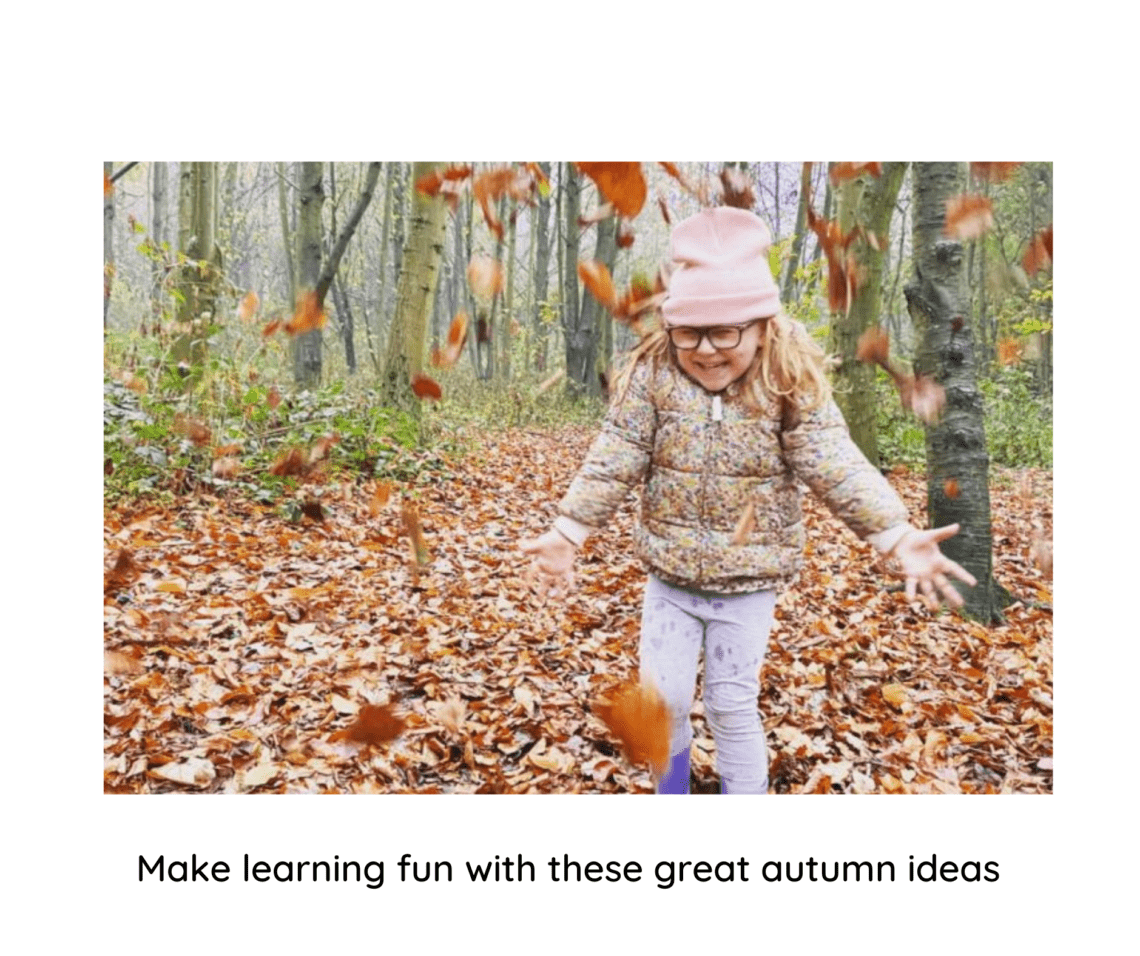 Make learning fun with these great autumn ideas
*This is a paid post
The leaves are changing colour, the nights are drawing in and the woolly jumpers are making a come-back — it must be autumn. Summer might be over, but there's still plenty of fun for you and your children to have in this season.
You could get stuck into some cosy crafts, or get bundled up and go outside to enjoy nature in its beautiful autumnal state. Whatever you choose, you could make it into a fun learning experience with some interactive activities and play.
Read on for some fun autumnal ideas and inspiration, so that you and your little one can make the most of the season.
Woodland creature craft
There's nothing better than a walk through the woods on a chilly autumn morning. Plus, you and your little one could go on an adventure, searching for materials for your crafts. To make some cute woodland creatures, you'll need some conkers and pinecones — there are plenty of these lying around at this time of year.
When you return from your walk, having successfully collected these natural crafting materials, you can start crafting! In addition to the conkers and pinecones, you'll need some felt, googly eyes, glue and scissors. You could cut the felt into ears to make some tiny bunnies, or even into wings and a beak to make some adorable owls. Once you've finished, you could display your woodland friends for all to see!
Go hunting for leaves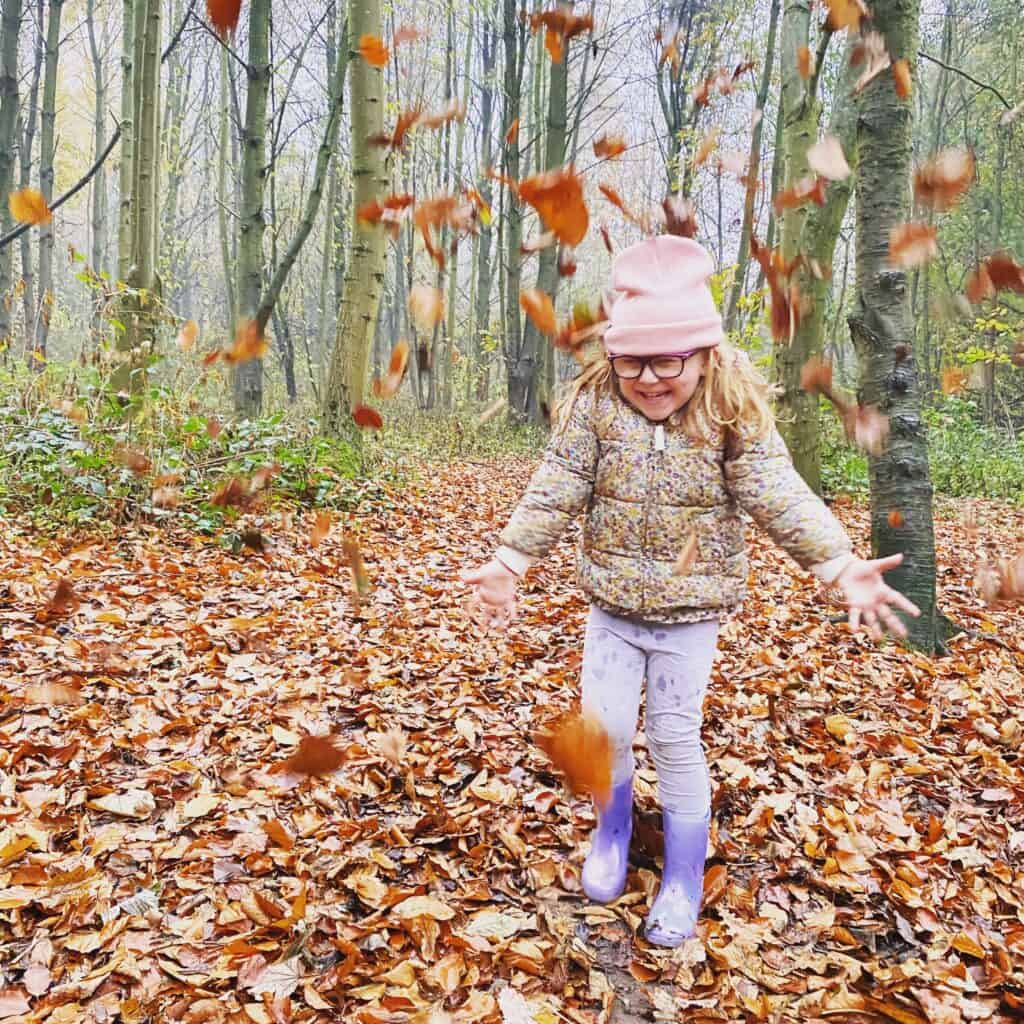 The trees have kindly dropped all of their leaves on the ground at this time of year, giving way for some fun learning opportunities. You could go on a nature walk, and see if you and your child can identify which trees the leaves belong to. You'll need a tree identification book, or you could download the Woodland Trust's handy app on your smart device, whichwill help you to match the leaves to the trees.
This is a great learning activity for your child where they can engage with their natural surroundings and have lots of fun playing in the leaves.
Go pumpkin picking
It's autumn, which also means that Halloween is just around the corner and there are plenty of pre-school Halloween activities for you and your child to get involved in. Nothing says Halloween quite like a big pumpkin, and you could look for a local farm or pumpkin picking patch, to go and search for the perfect one!
This is a great way to support a small business and give back to your local community, but is also an opportunity for you to teach your child where some of their food comes from.
When you bring your pumpkin home, you could get to work carving it together. Of course, it's best to leave the carving to the adults, but your child could draw the design on their pumpkin for you to cut out. To avoid wasting the juicy contents of the pumpkin, you could also make some pumpkin soup together or even a pumpkin pie. There's plenty of fun to be had with this humble orange squash!
Learning doesn't have to be boring! By simply asking your child questions about their surroundings and getting them to fully engage in the activities that you do together, you could make their autumn experiences more enriching and fun.