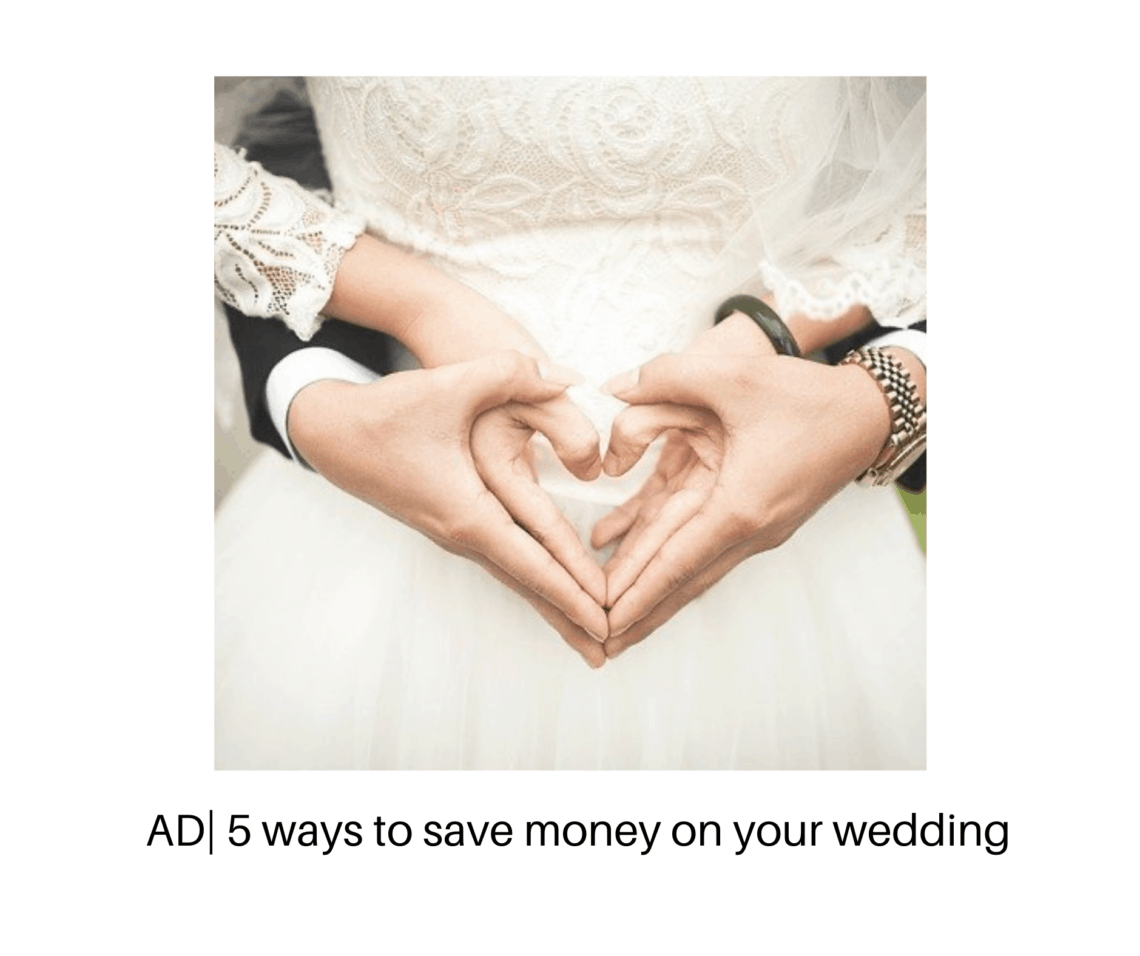 AD| 5 ways to save money on your wedding
*This is a paid post
Back in 2016, Jordan proposed to me in the most beautiful way ever. He got Ava a baby grow on that asked the question and it was amazing. Were now 4 years on and we're no further on now then we were back then with actually getting married. Which I'm fine about as to me marriage isn't the bee all and end-all. We have children together and that's the biggest commitment ever I personally think.
One of the reasons we haven't done anything about it is because of the cost of a wedding. Over the last four years, we have had another baby and also moved house. Which are two very big expenses meaning we have very little spare cash to put towards a wedding.
I have however got Pinterest boards on the go with ways to do a wedding on the cheap. So I thought you may be interested to read the different ways that I'm planning to cut the cost down on our wedding. Whenever that may be.
5 ways to save money on your wedding
For me, a wedding should be a personal intermit affair. Not one that you invite every tom, dick and harry too just because you don't want to upset your mom's second cousin because you haven't invited them. So a small wedding is one way to save money. Only have the people you want there.
Photographs of the day
One of the biggest costs for the big day is a photographer or videographer. Don't get me wrong I would want the day photographed there are ways that you can save money on photos of the big day.

The first way I have found you can save money on wedding photos is by using the wedding photo swap. It's basically a really handy sharing app that you can ask your wedding guests to upload their photos too. All you need to do is set up an account and then share the link with all your guests via email before your wedding. I personally think this way you will get so many of the amazing natural photos or the 'normal' moments that a photographer may not normally take a picture of but they are sometimes some of the best photos.
The other way is to offer an amateur photographer the opportunity to photograph your wedding for free. In return, they could use some of your photos in their portfolio. This if I'm honest is something I haven't heard of before but I saw a post on a local Facebook page of a Bride asking if anyone would like to do it. She was inundated with people who are looking to set up their own wedding photography business but need the experience.
You could also have a Photo Booth it captures your weddings guest having the most fun with props . There are so many different options of photo booths available from a roaming booth to a beautiful mirrored panel which can be placed anywhere in your venue. Reflected memories have all these options and much more to add a bit of photo fun to your wedding day.
The wedding dress
Saying Yes to the dress can sometimes come with a huge price tag. It's like as soon as you say the word wedding the price just goes up by hundreds of pounds. This is where you have to be a little inventive. Looking at sale dresses and shopping around is a good place to start. Wedding dresses are not just stocked in one shop they are in many shops and maybe priced different so make sure to check that. Why not make it more sentimental and see what could be done to your moms dress to bring it up to date and more your style. The lovely Nomi from Nomipalony did this recently with her mom's wedding dress and she looked amazing. The cost of alterations can be a lot less than the cost of a new dress.
Who said Bridesmades dressed has to come from the bridesmaid section. Why not find a prom dress to suit you. I thought many of the girls at my high school graduation looked as if they were off to a wedding and I bet their dresses were a lot cheaper than what are being sold a bridesmaid dresses.
Make your own wedding table decorations
You only have to type DIY wedding into Pinterest and you get hundreds of different ideas. Most of them are inexpensive and can be made so easily and with little skill required.
Just imagine walking into your reception on your wedding day knowing all the hard work was worth it. I like to think I'm crafty and this is right up my street. So it's something I would really enjoy but I do understand this would be some peoples hell.
Hair and makeup
Just like with the photographer you can save money on your hair and makeup by hiring a beauty student. Yes, this may come with some risks like will they do a good job but I'm sure if you have consultations before hands you could iron out any issues or concerns.
Local colleges would be the best place to look for a student for this. The college may be able to point you in the direction of the best person for the job. It may also be a module on their course to do wedding hair and makeup so you may be able to get them to do it for free or for a very discounted price.

For some brides they may like doing their own makeup . Which can save a huge chunk of money . However it doesn't mean you have to wear your everyday makeup you could spend a little on some items you might not normally wear. Like a full coverage foundation that's going to last you all day . You may even want to have a bit of self care time on the run up the wedding and do some face masks to make sure your skin is photo ready . Lash serum is also amazing as it can give your lashes more volume and length.
I hope some of these money-saving ideas help. When the day comes I will be for sure implementing these in order to save money.