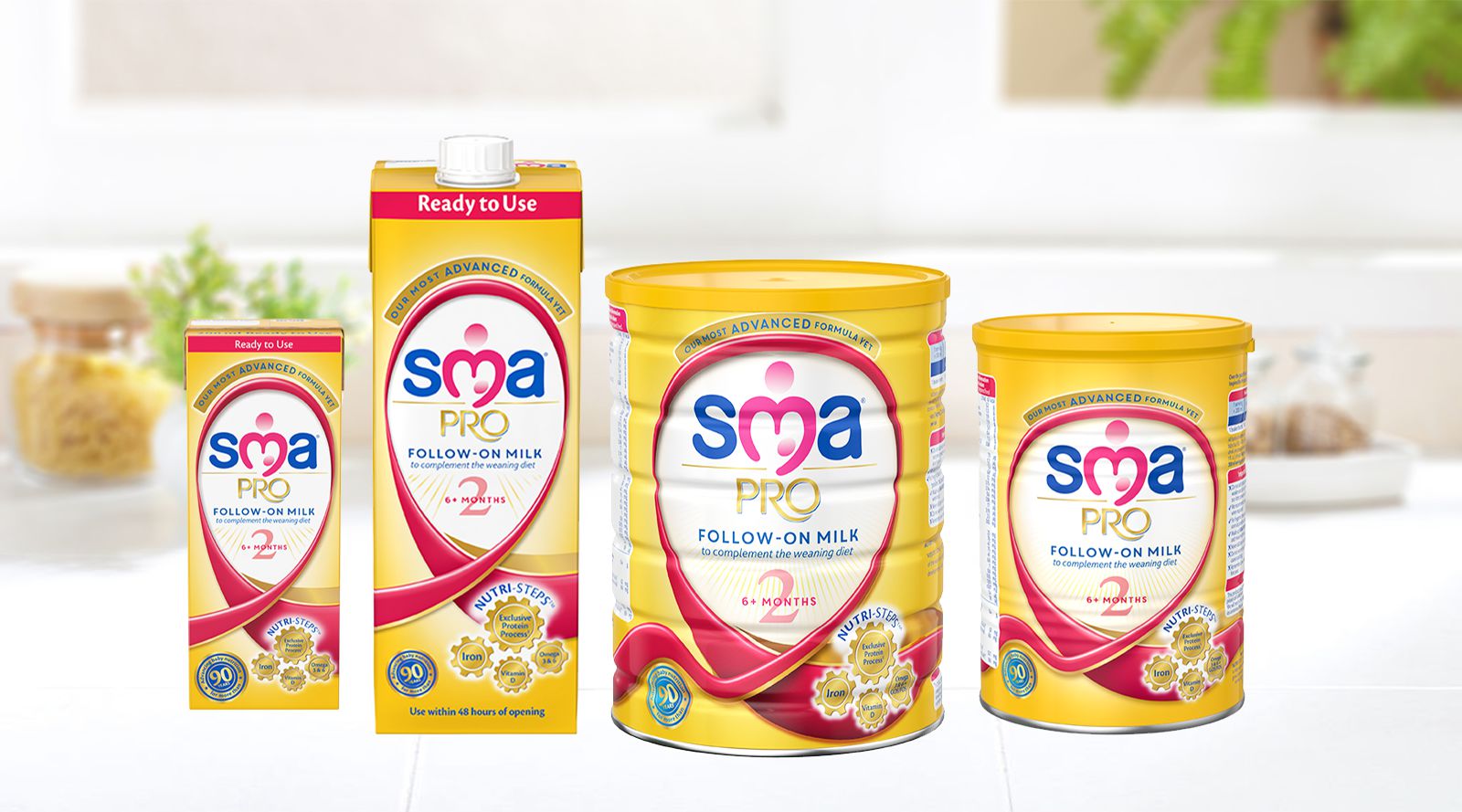 Moving on to Follow-on milk with SMA® PRO Follow-on Milk
Advertorial feature
When Ava was 6 months of age we started weaning her. I was getting a little concerned about if she was getting enough essential nutrients. She was and is an amazing eater. As parent though it's our jobs to worry about anything and everything. So I started to research about follow on milks and their benefits.The one follow on milk that came up numerous times was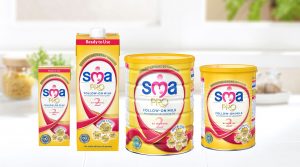 I never really gave Follow on milk a thought up until this point. If I'm honest I didn't really know what it was all about. I had heard moms talking about it at mother and toddler groups but I didn't understand the need for it until I researched about it.
Weaning is often referred to as 'complementary feeding', because foods should complement milk not replace it. Breast milk or follow on formula is still an important source of nutrition as the nutrients in milk continue to support your baby's growing needs.
The one brand that stood out to me was SMA® PRO Follow-on Milk. The main reason why it stood out was because of all the added essential nutrients it included amongst other things.
What Makes SMA® PRO Follow-on milk the milk to go for?
It's made using SMA® Nutrition's unique protein technology
Contains iron to help support normal cognitive development – helping to build a nutritional foundation for life. Also contains important minerals such as Zinc and Iodine.
Contains Vitamin D and Calcium to help support normal bone development
Contains Omega 3 & 6 essential fatty acids to support normal development and growth*
*The beneficial effect of essential fatty acids is obtained with a daily intake of 10g of Linoleic acid and 2 g of a-linolenic acid.
The main thing that caught my attention was that 92% of parents who trialled SMA® PRO Follow-on milk would recommend it to family and friends**.
How have we found using follow on milk?
Ava took to follow on milk really well. She didn't really notice that I had changed her milk. During this time, she did drop her bottles as her food intake was more. However, we have had a few periods of illness and she wasn't eating. I'm so glad I changed her onto follow on milk as it really put my mind at ease during this time. As I knew she was still getting essential minerals and vitamins.
SMA® Nutrition has just launched a Facebook page, called 'SMA® Baby Club UK & Ireland'. There are regular posts to help parents – both mums and dads – navigate their first 1,000 days of parenthood, from conception until their baby turns 2.
**Trial conducted by SMA® Nutrition among 460 parents, United Kingdom October 2016
IMPORTANT NOTICE: Breast milk is best for babies and breastfeeding should continue for as long as possible. SMA® PRO Follow-on Milk is for babies over 6 months, as part of a ;