The truth behind 30 hours funding for 3 & 4 year olds
Recently you may have seen that I have completed and passed my dissertation with a 2.1 whoop whoop. Finding a subject for my dissertation really wasn't that hard.I knew straight away I wanted to investigate the increase in funding hours. I wanted to understand it more from both a parents and a professional point of view.
I have only gone and done it  submitted my dissertation!! Early as well !! Let's just hope it passes guess how I'm celebrating by doing a mountain amount of ironing !! #student #parentstudent #earlyyears #dissertation #thankgoditsdone #pbloggers #pbloggersuk #beautiesandthebibs @staffsuni
So here is what I have learnt or found.
Many nurseries are in fact suggesting that they will have a financial shortfall if they offer the 30 hours. As many local authorities are not offering the same price per hour that the nursery would charge. Therefore you may see that some nurseries are trying to make up this financial shortfall by passing additional charges onto parents. These will be for things like snack and enhanced provision. Although it may seem unfair to pass this charge onto parents.If nurseries didn't then they may not be able to offer the additional hours or may even face closure in some extreme cases.
As some nurseries are trying to cut back costs in order to stay open. You may see an increase in lower qualified or unqualified staff in nurseries. This isn't happening in every nursery but it has been suggested that this is an option. Hopefully not many nurseries will go down this route. As the early years are such an important time in a young child's life .The more skilled the staff are the better the children will learn and achieve.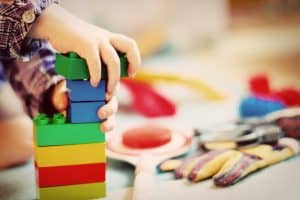 The biggest thing the government wanted to make sure was being implemented was flexibility with funding. This means that many nurseries now will offer funded hours first thing in the morning and last thing of an evening but no more than 10 hours a day. Also there is now an option in most counties for funding to be taken all year around. This works out to be around 24 hours a week for 48 weeks of the year.
For parents like myself who work all year round this is music to my ears. It means now when Ava gets her funding I don't have to worry about childcare in the holidays and how I'm going to be able to afford it. Again this isn't happening in all nurseries as some are term time only. You may be able to spread your funding over two settings to accommodate for this. So this may be something to look into.
You may also want to check that you are entitled to the additional funding as not everyone will be. To find out if you are entitled to the additional hours then you need to visit the Childcare Choices website. Please note , if you are wanting to receive the additional hours for September 2017 then you need to do this now. As the Cut off is September 1st for many counties. If you haven't applied by then and had your code .Then you wont receive any additional funding hours until January 2018.
So if your child attends nursery and is of age to receive the additional hours then don't be surprised if there is an added charge. This is for the benefit of your child really and so that the nursery can stay open. Yes you have been told by the government it will be 30 hours free .But really do we get anything in life for free ? You will still be saving yourself a lot of money. You may even be able to go to work for more hours .Or do additional days so personally I think its a win win situation.
What are your thoughts on the additional funding hours ?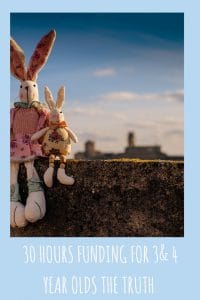 Please note the addional 15 hours is only for families in England
Follow me on :