So I am at the end of my first half term back at uni and it's been pretty full on . This time it's a lot harder to fit in time to do my work as I have a child that moves and demands things . Or just likes to play on the laptop !.
So my first term back we have looked at advance child development. This is a subject I find really interesting even more so now I have Ava .
As geeky as it may sound I love researching into the history of child development . Looking at why we do the things we do in childcare today . Even things like observations on children can be dates back to 1780's !.
Children develop in a variety  of ways and every child is different . I can see this more so now I have my own child . Now I have the time to sit back and watch her develop instead of constantly writing observations . I can see all the little things she is learning and how well she is doing following developmental norms .
Once you start looking you will find there is a huge amount of research into child development . Which is both interesting and frustrating as it can take me ages to find the information I need. For any of you that have to ever done Harvard referencing , you will know what a ball ache it can be . You find that perfect quote but don't have all the information to reference it right !

You know one of  the best thing  about going back to uni . I have the chance to be Jess and not just mom. Some time to just think about myself . Simple Things like if I would like a shot of caramel in my hot chocolate . Don't get me wrong i do text Jordan and ring my mom to check Ava is ok .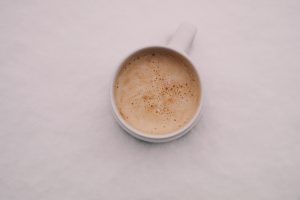 So at this moment in time I have written 1500 words on my assignment . Only another 2500 to go and have 4 weeks remaining . I'm sure I can do It , hopefully can update you soon to say I have passed this first assignment !
Follow me on :