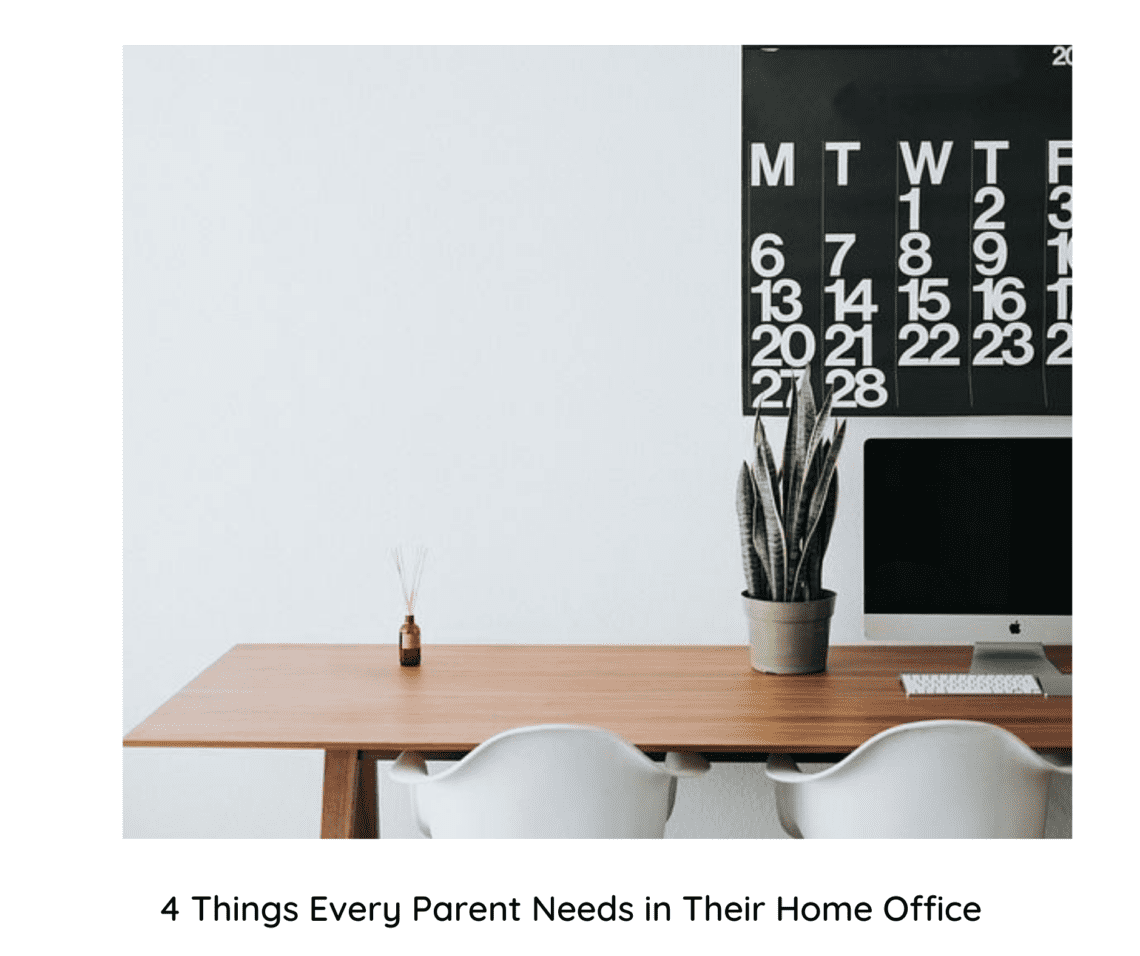 4 Things Every Parent Needs in Their Home Office
This is a collaborative post
2021 is truly the era of the home office. Working from home has been in place for well over a year, with many companies adopting it as part of their permanent structure.
But while we've had plenty of time to create purpose-built home working spaces, lots of us are still making do with the sofa. That's understandable – some of us simply don't have the space to install a home office, while others may feel we don't need one. But if you're finding your new working arrangement challenging, a designated WFH space might be exactly what you need.
And whether you're converting a spare bedroom, garage or simply a disused alcove somewhere in your home, you don't need to spend big to craft the perfect home working space. With that in mind, these are just four essentials every parent should have in their home office.
1. Desk
Yep, that seems pretty essential.
A desk with a comfortable chair will help recreate that office-at-home vibe – perfect if you find your attention drifting to the television whilst you're working (happens to us all).
If you're prone to losing things around the house, or are constantly pestered by tiny hands that like to explore everything, a desk with some additional storage space is ideal to keep everything organised in one place.
2. Door
If you're lucky enough to have a room to be able to convert into a home office, you may not have the budget for soundproofing.
But a door is the next best thing for a little privacy in your work space. And though it's something we never really think about, a brand new door can be a great way to spruce up a room's aesthetic. Oakwood Doors have a great selection for your home office, and they even sell locks so you can finally get through a Zoom call without any interruptions.
3. Shelves
A set of shelves is useful in any room.
And in your home office, they can be strategically placed behind your desk and lined with classic literature and business tomes to give off an air of expertise and sophistication on your Zoom calls.
Alternatively, display beloved trinkets and family photographs to give you something to smile about on those days where you feel like throwing the computer out of the window – they happen to us all.
4. Portable webcam background
Most video conferencing apps now have a virtual background feature. But they're not the most reliable or professional at times, and if you're working out of a small space, attempting to conceal the mess behind you is a challenge.
This portable webcam background, however, attaches to your chair, making it instantly easier to hide any chaos that may be lurking behind you. Plus, it's greenscreen, which could come in handy!
Photocopier
Now I know this one may seem a little extreme but. If you're working from home or even setting up a business from home you will appreciate how much you actually need to print. Home printers are great for occasional printing but if your running a business from your home a photocopier may be the best option for you. COS sales enable you to rent a photocopier for a few days, weeks or even months. Which may be just what you need.
These are just five great ideas for your home working space. 
What are your home office must-haves? Let us know in the comments below!