Our day out at Twycross zoo 
For the last couple of weeks now we have been talking about taking Ava out for the day ,Somewhere special . We were originally looking at Chester zoo then an advert for Twycross zoo came on the telly . For some reason I thought it was in London ( so did a few other people I know ). After looking on the internet I found out it wasn't at all and was only 50 minutes away from us .
We booked our tickets online as you get them at a discounted price . Personally I thought the tickets were a really good price at only £16.37 for an adult.

As soon as you walk through the doors there are things to do and see . There was a big food court with seating , the all important gift shop and a fab soft play area for the children . The soft play area was an additional cost , but as we walked into the park I didn't see the need to pay for the soft play area . As there were loads of children's play equipment and climbing frames dotted around the park . Maybe if the weather is bad this maybe handy but I don't think I would ever pay for it .

As we had booked online we already reserved our tickets , so we collected our tickets and went in . There were no ques at all which is unlike many places I have been to before. I was however a little sad that we didn't get a proper tickets it was just a receipt . I am hopefully going to Make Ava a scrapbook of our special days out and a proper ticket would have looked nicer.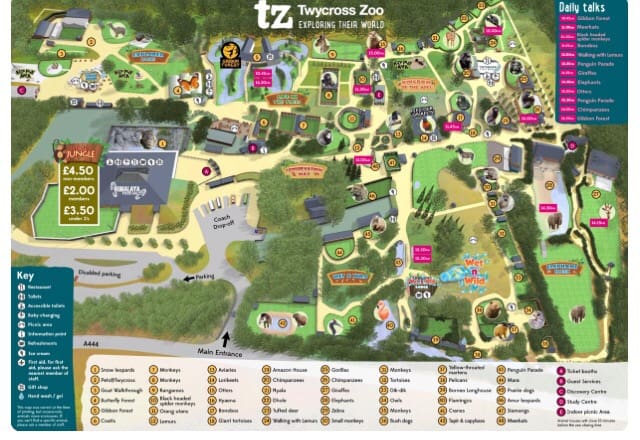 The range of animals were amazing and the park just kept opening up new little places to explore. There were plenty of viewing stations for all the animals so everyone could have a good look. I love the fact that some of the viewing stations were really low so I could get the pushchair right Up to the window for Ava to see .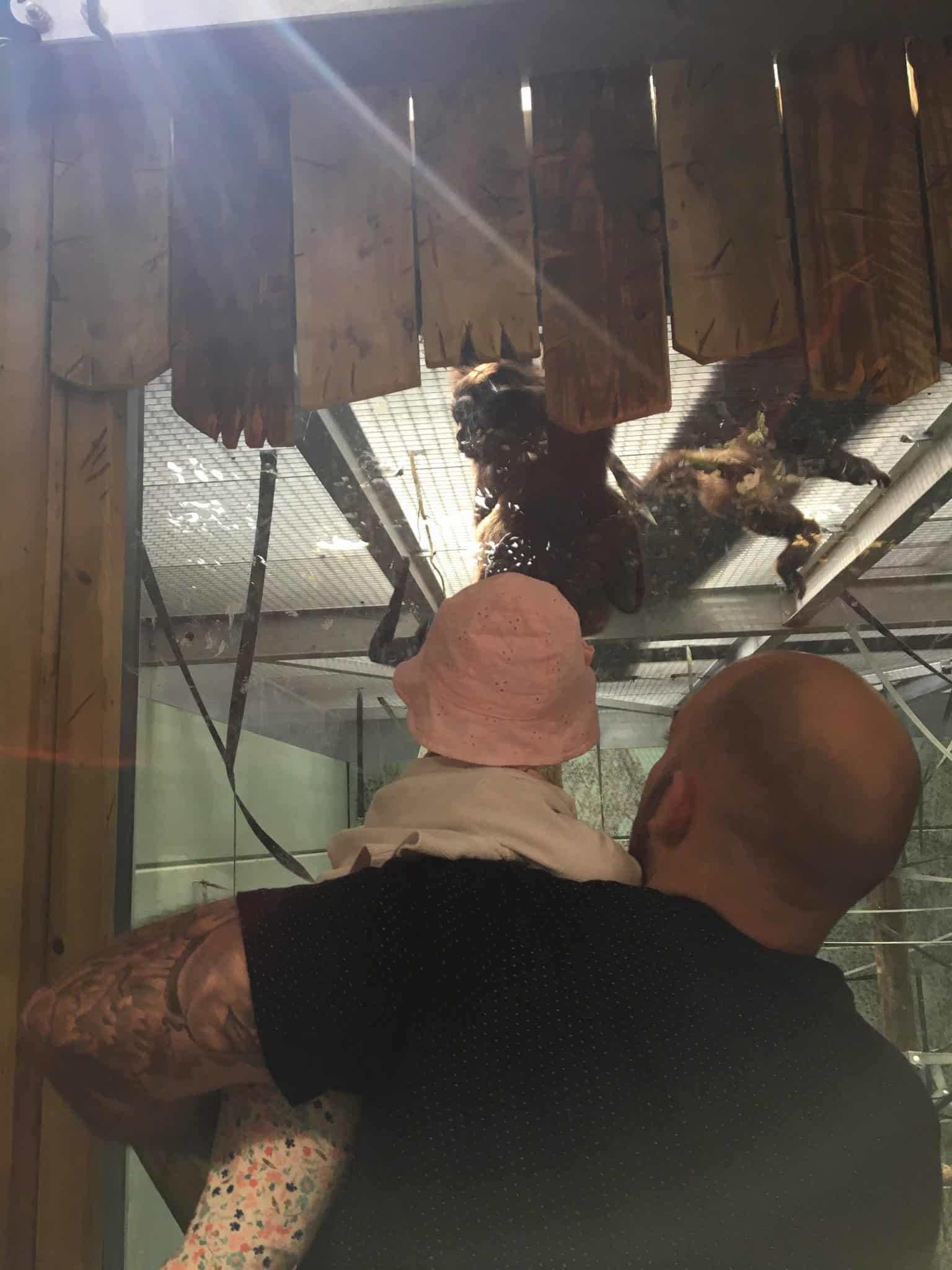 Throughout the day if you wanted to you could go along to little talks that the keepers did on different animals. The times for these can be found on your map you are given when entering the zoo.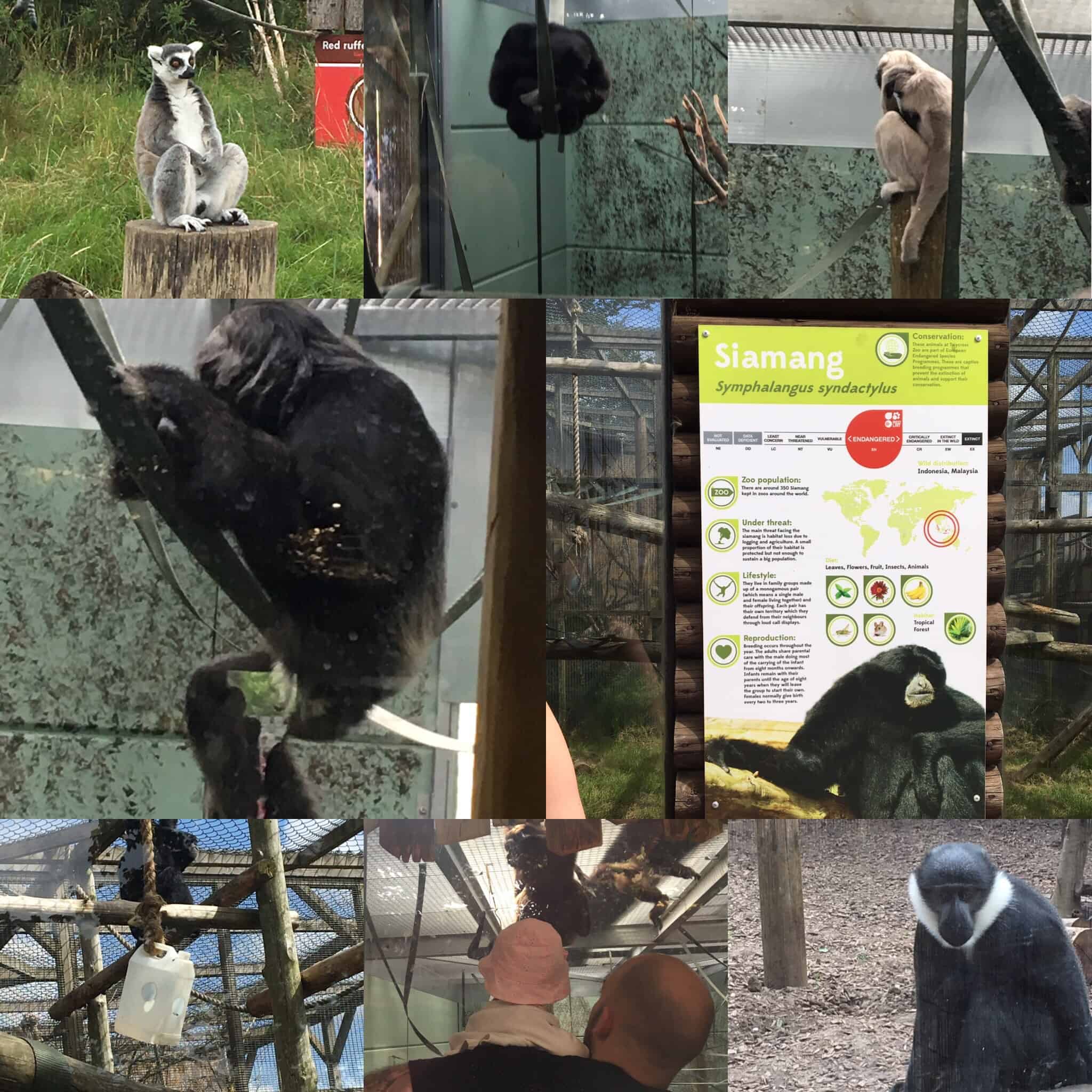 Ava enjoyed watching the monkeys the most. They would sit right up close to the glass so she could see them really well. I couldn't believe how many different species there are. Twycross zoo is the only zoo in the uk where you can see all types of great ape.

The facilities were really good as well like I said before there are numerous places for the children to play . Also indoor and outdoor picnic areas which were kept nice and tidy . We had taken bits of a picnic food with us but did purchase two sandwiches that cost £7.90 for the two. Which I didn't think was too bad as they were fresh and not your normal packet sandwiches.
There was also an awesome water play area for the children . With water jets , sprinklers and water pools . So make sure to take a towel and change of clothes .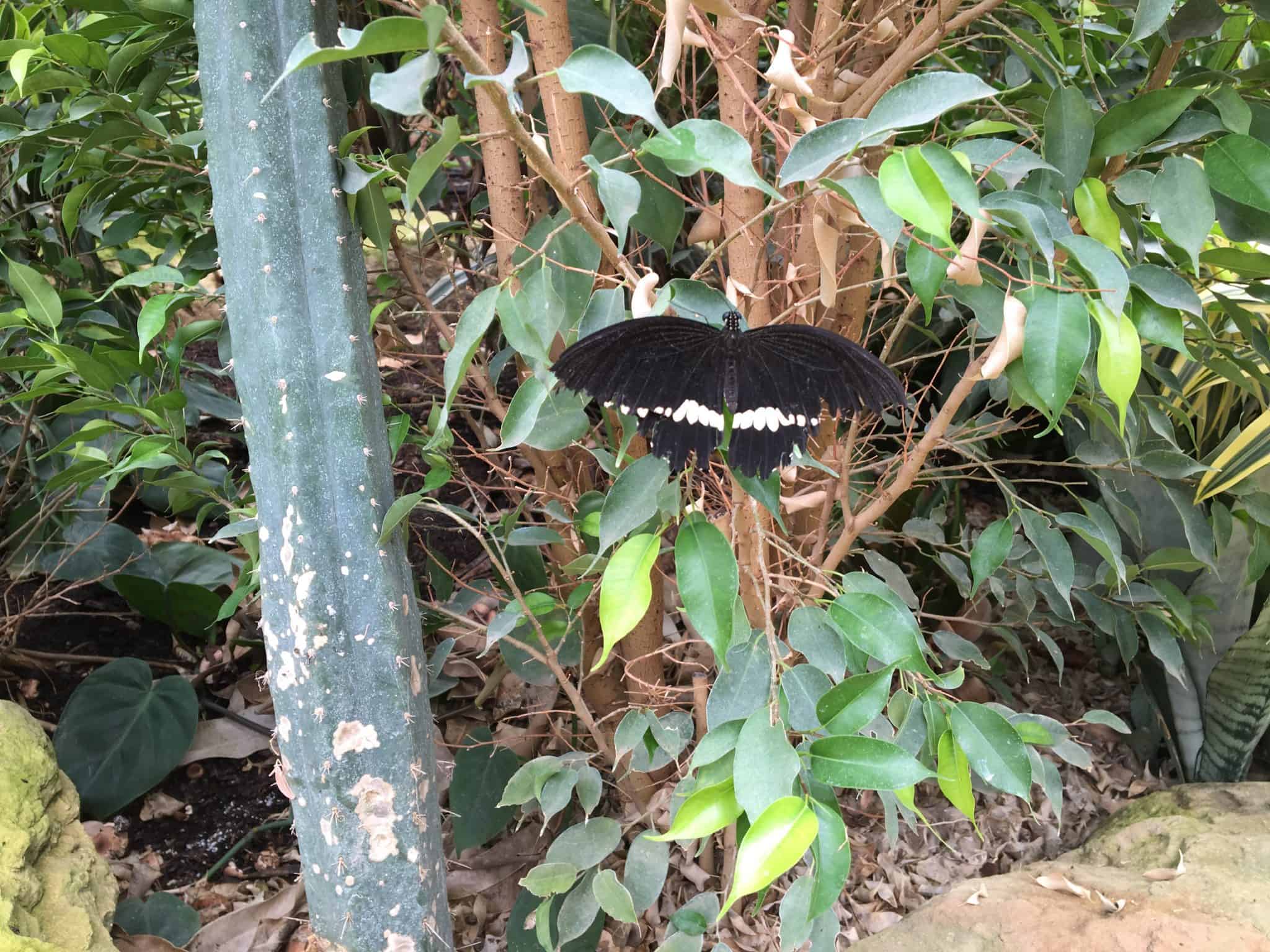 One of my favourite parts of the day was walking through the butterfly enclosure. They would be fluttering around you head and even landing on some people .

You were also able to see their full life cycle which is a great educational opportunity for children . Throughout the park children are able to learn lots of new things about all the animals there.

I think Ava had a great day and she was really well-behaved . All that excitement made her really tired and had to have a little nap .

Ava was very lucky to be treated to a really cute teddy from her Nana , to remember her day by.
The final verdict
All in all I was really impressed with Twycross zoo and we will be returning again in the future .