Dougie's Diary series 1 : Review
Both my children are book lovers. From a young age, we have read to them and looked at different printed media. Working in the Early Years for many years I have learnt why books are so important. Children can learn such a lot about books. Most of the time they don't really realise they are learning. I have recently been gifted some new books to add to our collection and they are series one of Dougie's Diary by Mandy Khaira.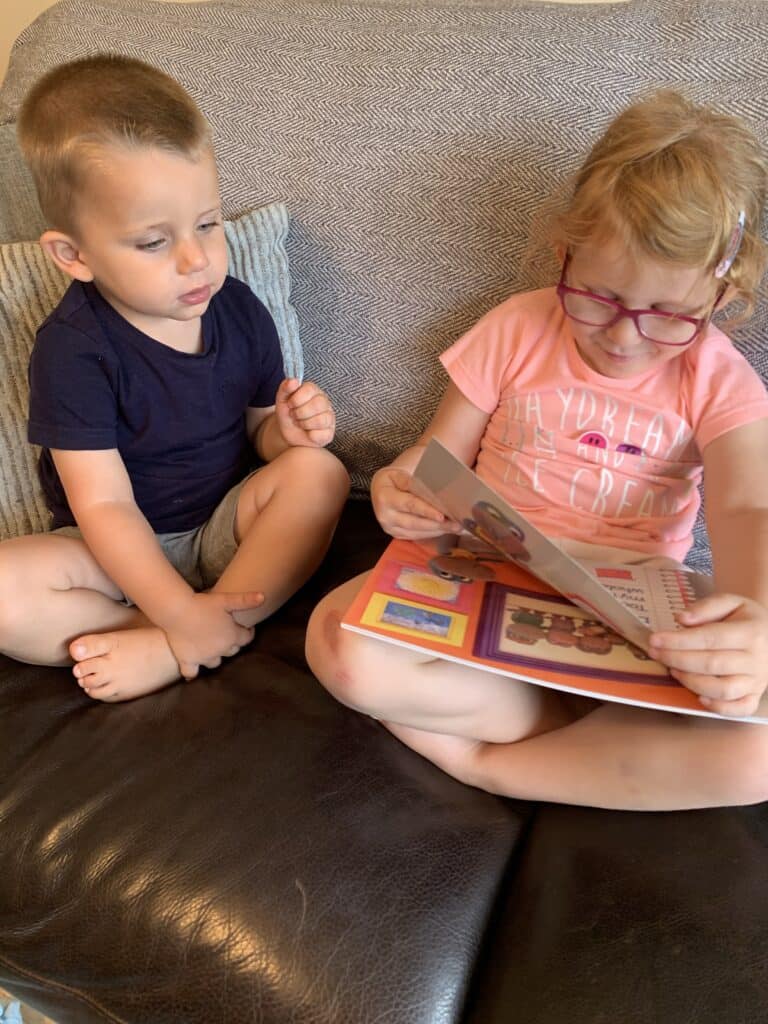 There are 5 books in the first series of Dougie's Diary which covers a wide range of different topics from how important it is to say thank you to everybody who helps us. To understand that everyone is special.
Ava particually loved the we are all special book . As it talks about both children and adults wearing glasses. This is something Ava has struggled with when it comes to recognising herself in the story books we have. Disney Princesses don't wear glasses and a lot of characters in books don't wear glasses unless the book is aimed specifically at people that wear glasses. So to see herself represented in the book made her so happy.
I have found that this collection of books has sparked some really interesting conversations between me and Ava. She's asked me about why do some people need wheelchairs, Why do some people wear Turbans and why she is thankful for all the people in her life. These are conversations that may not have happened if it wasn't for these stories. They are important conversation and I'm glad that these stories sparked these conversations.
She particularly liked the little games as we like to call them near the back of each book. It asks you to find things like Letters, objects and also count objects in the scene. I was so surprised by how many letters Ava knew and she was so happy with herself. Like I said before books are a great opportunity to learn things without them actually realising you're doing some learning.
I also liked that near the end of the story it asks you to retell the story using the pictures on the next page. This gave Ava an opportunity to think about what we had read and so I could see what she has taken in. This skill of retelling stories is actually something that's covered in the early year's foundation stage curriculum.
Our overall thoughts of the Dougie's diary series one collection
I really love these books. They cover some important topics around race and also milestones of a child's life that may be hard for them. Like starting Pre-school or having a new baby in the family.
The pictures are bold and vibrant and really engaging. Alby loved the fact that they are dinosaurs and enjoyed the stories. Ava got more form the 'games' than Alby did as she is that little bit older. So it engaged her more as she was able to understand what I was asking her.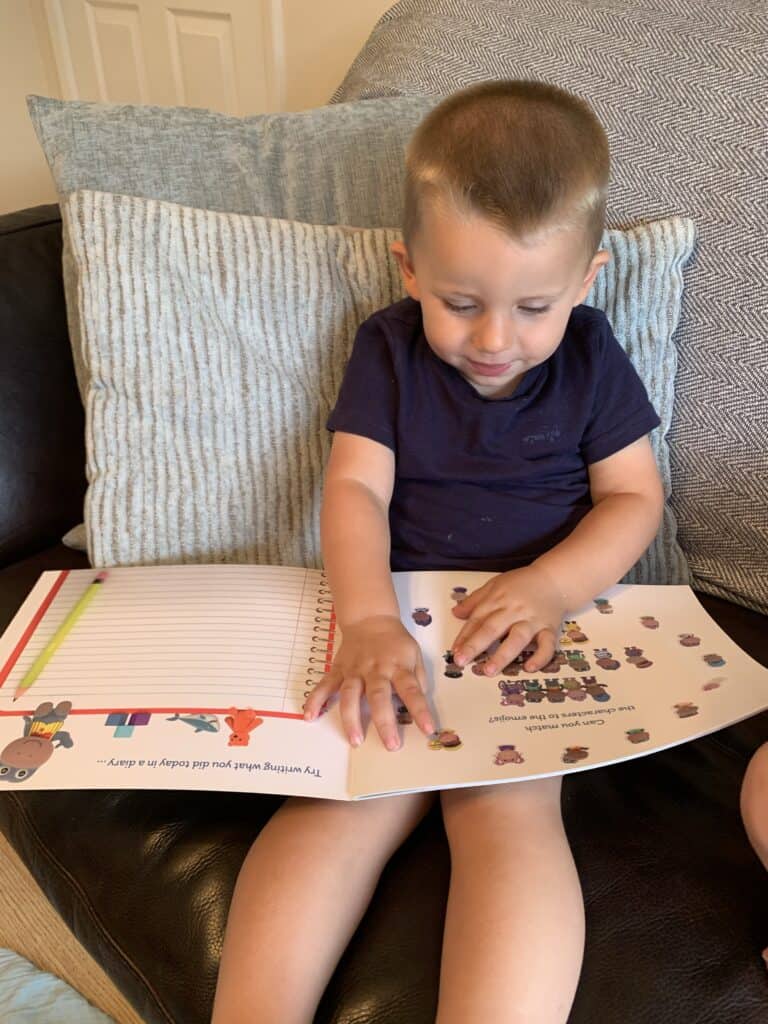 The back page of each book has a section where the children can write what they have done today. Which is great for some self-reflection. We did this using a dry-wipe pen as the pages are shiny. Which meant I was able to wipe it off after we did it. I did take a picture before I wiped it off so we could look back and see what we did on certain days.
You can buy the books from Dougie's Diary series one on Amazon for £4.99 each or from the Little Me Day Nursery website.
Want to see what others think of Dougie's Dairy then check out what Jenny From the Accidental Hipster Mum thought. She has older children that I do so she gives a great review of these books for children older than mine.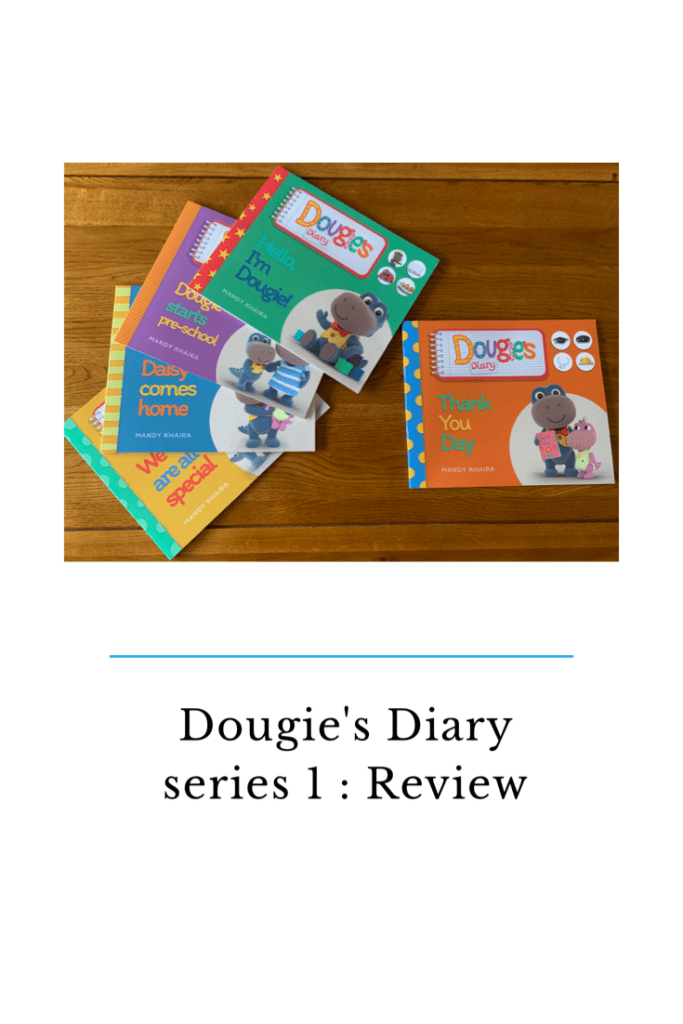 I was sent the Dougie's Diary book's shown above for free in return for an honest review. All opinions are my own.