January favourites- What I have been loving this month
I see quite a few vloggers doing favourite videos and have always wanted to do one . But with going back to work and literally having no time spare they have never been done . So I thought I would pop them all in a post to share with you.
January Favourites 
Tv programmes
Now I watch a lot of telly I'm a lover of all random kind of programmes from the soaps to Ru Paul's drag race . This month though has seen some new programmes comes onto my playlists.
Orphan Black
Now this is a series on Netflix's that has 6 season and about 10 episodes per season so it will keep you going for some time.
It's all about genetic modification how an organisation are changing genetics to create the 'perfect ' human . Obviously things go horribly wrong along the way . It's one of those programmes that makes you want to keep on watching you don't want it to end because you know a juicy bit is going to come up soon.
It follows a group of women who are all clones of each other . They come together under very strange circumstances and work together to stop an organisation from doing the horrific science experiments they are doing on people .
Although my write-up may make it sounds like you need to be a lover of science to understand it you really don't. It's a fast passed action packed programme that I think would appeal to many
Cleaning up
This is a series on ITV all about a mom that is struggling to get by . She has two children but is also a gambling addict . So as soon as she gets money in she is gambling it away in the hope to become better off . Now we all know that's a slippery slope to go down.
She like a lot of people hold down several jobs to keep the money coming in . One of those jobs is cleaning in a stock brokers office . Where she over hears a conversation about the stock market and a sure money earner . She gets deeper and deeper into playing the stock market which could potentially lead to her to spending time in prison.
YouTube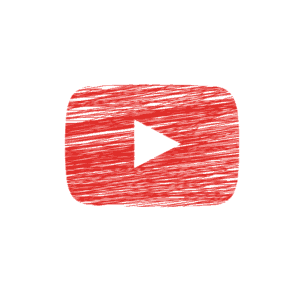 I don't know why but at the moment I'm loving watching beauty vloggers on YouTube . I'm rubbish at makeup and definitely don't have the bank balance to buy half the products they talk about. But there is just something about their videos that make me want to watch them.
The first YouTube channel I watch a lot is Soph Does Nails. Although the YouTube name may make you think its about nails it's not. Soph does a variety of different beauty videos from testing out drugstore make up to your more high end products. I just love the way she talks you through all the different steps to get to the finished look. I haven't actually tried any of her looks as I just dont have the skills but maybe if I have some time childfree I might give one a go. I also love how honest she is about the products she is talking about. When she is telling me something is good I really believe her . Which I suppose is the point of influences.
The second Beauty Youtuber Im watching a lot of is James Charles. He is a mega talented makeup artist that has become so well known in the beauty industry. He has even released his own pallet which is just amazing. It really is great what doors can open  from having a talent and a YouTube channel. I will say if your not one for American accents then James Charles isnt for you. I however love listening to him and find the way he says things and explains it all is so entertaining. 
I do like watching YouTube so if you have any channels you like please let me know as Im always on the look out for new channels to watch
Cleaning
This month I have been loving the Method Lavender Antibacterial spray . I first came across this whilst watching a weekly Vlog from Louise Pentland . I have been looking at it getting it for a while but it can be quite pricey so I haven't. Then I saw it for £2 in Asda so thought I would give it a try. I have to say now I have tried it I would pay the full price. The smell is amazing it's so fresh and long lasting. Most importantly it's a great cleaner it gets all the marks off my work surfaces with no elbow Greece needed . Plus it lasts for ages. I brought it at the start of the month and I still have some left. I use it each and every day to clean down my kitchen so its been used a lot.
Skincare
A while ago I reviwed some Nakin products that I found were amazing for my skin. I am really rubbish at keeping up with any skincare routines so I just stopped using them. So the last few weeks my skin has been awful again so I dug them back out of my draws and started using them again. My skin has got so much better since using them again I dont know why I dont carry on with things when they actually make a difference to my skin. I'm actually quite liking having a moment for self care also even if it is only a few minutes a day. Those few minutes are more than I was having before Christmas. So it's nice to have a few moments to myself to take care of my skin and make me feel a lot better about myself.
I think that's it for the things I have been loving in January. I hope you like this post I know it's a little different to what I normally write about.