Moving up the property ladder and buying our forever home
I have been wanting to write this post for a few weeks now but if I'm being honest I have been a little scared. If you have been reading my blog for the last year you would know that we haven't really had the best of luck with selling our house. We have had two buyers pull out. Really cheeky people asking if we could leave most of the contents of our house. Along with a horrible time with Purple Bricks estate agents. I think we may now be moving up the property ladder and buying our forever home.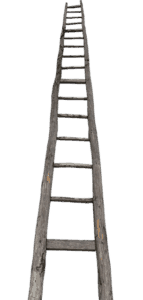 I can now say as I touch every piece of wood near me We have sold our house !! . We first received this offer on our house around Christmas time but with most companies being closed . Nothing really happened until the second week of January. Since then things have been going well touches all the wood again ! We have got the furthest we have ever got in any sale. Our buyer has had a survey done and has submitted all the paper work. We are just waiting now for all the last few things to be completed.
The hunt started again for a house for us to move into. Things weren't really coming on the market and what was on the market wasn't what we wanted. I was started to panic a little as if we didn't find a house we would have to move in with my parents. This is something I really dont want to do. Not because I dont get on with my parents but because I haven't lived at home for five years. Plus I would be taking both kids with me. Which is a lot for them to have to deal with. They are used to a nice clean quite house. I just worry that they would keep them up all night and make the mess off the house. which would cause me so much stress !
The other thing we noticed a lot of the houses that came onto the market that we did like were only on for a short amount of time. One of the houses especially came on and was sold within two days of being on the market. They even cancelled our viewing so we didn't even get to see it.
Then my mom text me one next with a link from onthemarket.com a website I had never used to look for houses. We were always looking at right move like every spare moment was spend searching for houses in the hope something suitable would come up. Anyway I clicked on the link and scrolled down and couldn't believe what I was seeing. A house was for sale on the same street as a house we had to pull out of last time our sale fell through. This house however was completed updated had a new kitchen and bathroom. Whereas the other house we had offered on on that street needed a lot of work doing to it. It's as if things happen for a reason . It almost felt like it was meant to be. So we booked a viewing.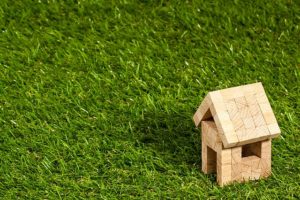 We viewed the house and loved it put an offer in almost straight away. Their estate agents contacted me saying they had passed the offer on to the owners .They had other viewing booked in that week they wanted to honour those viewing and would make a decision after they had viewing. This wait was agonising. We were convinced we had been outbid. Then we got the phone call ! we had got the house !!
So now were at the point with the house were buying where we have had the surveys done and the area searches are being done. We have done all that we can do. We are just waiting for it all to be processed, and the owners to do all the things needed to be done on the property they are buying.
I'm just going to keep everything crossed that in the next 6-8 weeks I will be letting you know it all went through. That we are moving house and maybe I can film you a little new house tour. Please please please let it all go okay. I really dont think I can deal with it all going wrong again.
Moving up the property ladder hasn't been easy for us but hopefully this is the last time !