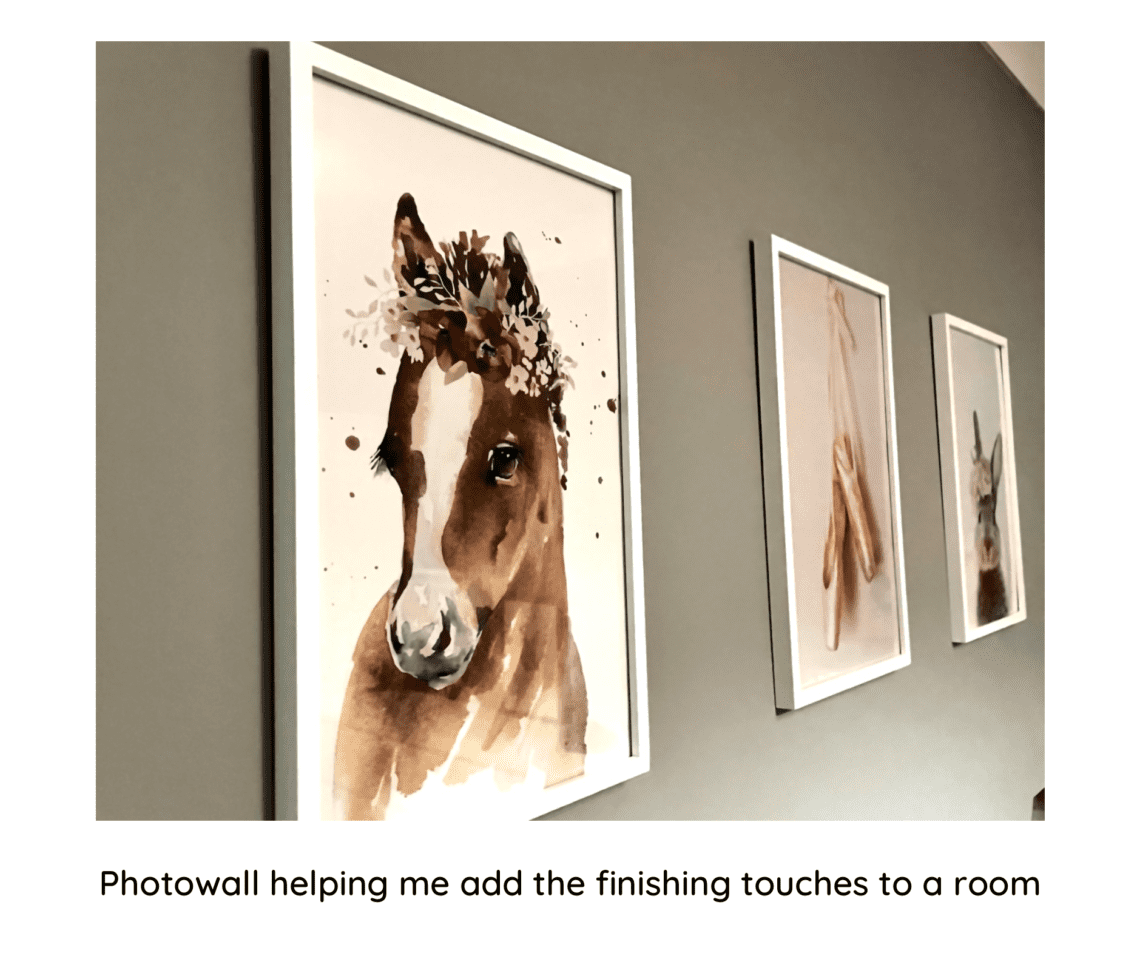 Photowall helping me add the finishing touches to a room
The prints in this post were given to me for free from Photowall in return for an honest review. All thoughts and opinions are my own.
Ava's getting to the age now where she wants to have more of an input with things, like what she wants to wear or how she wants her hair. Another thing she has started to express an interest in is her bedroom. She's not long had a vanity table and stool as she wanted somewhere to do her hair in the mornings. One thing she really wanted to do was change the artwork on her walls. In her own words, she wanted something more her "style" and "grown-up".
With the help of Photowall, we were easily able to add some grown-up touches to her room. As it's her room I asked Ava what she wanted and she said to me that she wanted a ballet picture, a pony picture and a bunny picture. So I went to the website in the hope I could fulfil her wishes.
Ava then scrolled through all the options and showed me the ones she wanted. From there I was able to pick what size I wanted them to be and if I wanted them to be framed or to come with hanging accessories.
The Photowall website is so easy to navigate and as I knew what pictures I wanted I was able to use the search bar at the top of the website. I then went on the poster tab as I knew I wanted the pictures framed and not on a canvas. They do also do some amazing wallpaper designs which are great for feature walls.
Once Ava had picked what she wanted I then chose a picture that I wanted for my bedroom. I knew I wanted florals so again I used the search bar to bring up all the floral pictures. Once I had found the picture I wanted I use the drag tool to move the picture into the position I wanted. There was a certain flower that I really liked but it was being cut off once I had changed the picture orientation. So this tool enabled me to move the print around to where I was happy with it.
This time though I went for the hanging accessories as I was intrigued to see how it looked and also I wanted it to look a little different to the other prints in my house. I went with the natural wood as I wasn't sure how dark the dark wood would be. I did also think if it was too light I could stain the wood.
I then placed my order which was really easy to do. When I was looking at the delivery times I noticed it referred to shipping times and spoke about customs. So I was a little worried that the delivery time would be a little while. I was however surprised that 4 days after ordering I got an email to say it was on the way.
When the prints came I was so excited to show Ava as they looked so good. She is also so happy with them which is the main thing.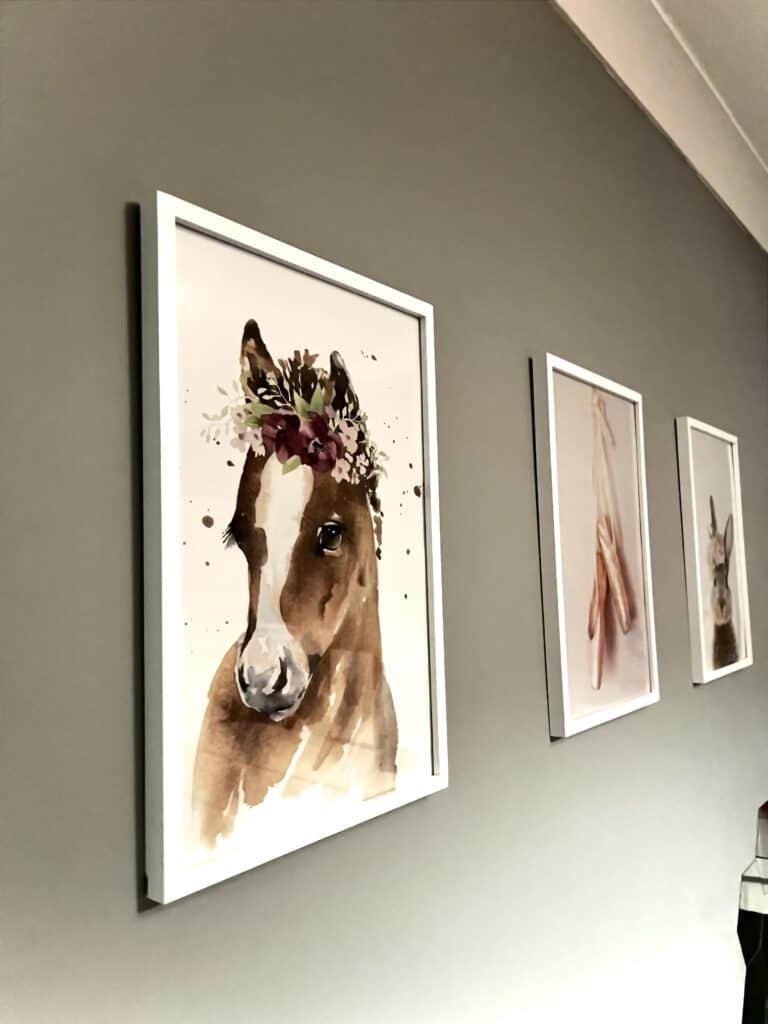 The hanging flora picture that I picked for myself is just so pretty. It's really clever to put together as well. The set comes with pieces of wood that have magnets inside. You then sandwich the print between two pieces of wood and the magnets keep it all in place. The natural wood is light wood but I actually really like it. It goes really well with the lightness of this print, I think the darker woods would have taken over and wouldn't have looked right with this print.
Another thing I like about this company is they use environmentally friendly materials, the paper and wood are sourced from sustainable forestry. They use climate-smart packaging where most of it can be recycled. They also collaborate with Vi Agroforestry where they plant 5000 trees every year in the area surrounding lake victoria in East Africa.
I love everything we received, The whole process was really easy and I would for sure go to Photowall the next time I need some new prints or wallpaper for the house.