Pregnancy old wives tales true or false ?? 
During my pregnancy I was told so many differnt things due to old wives tales people thinking they could tell the sex of my baby and heartburn being an indicator for things but I found a lot of them to be completely untrue and after a while it does get kind of annoying people thinking they know things because of old tales.
The main one I had Before we had our gender scan was. You must be having a boy as you haven't had morning sickness and your carrying all around the front !. Well they were wrong I had a girl .
The other one was your baby is going to have a full head of hair with all that heartburn your getting. So I expected this rediculasly hairy child as I had hart burn all the time in my last trimester. In fact she was the complete opposite literally had no hair and still hasn't got much now !!.

The foods you eat during pregnancy will determine what kind of eater you little one is . To be honest my diet is not very good and never has been and allready Ava eats better than me .So I don't see this to be true either but will see what happenes in the future .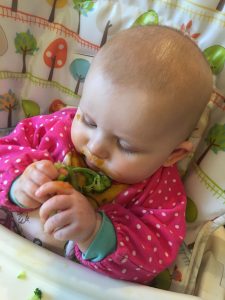 One that maybe true for me anyway is that they say if you are craving sweets then your having a girl . During my pregnancy I did always want a lot of full fat coke , but then I have always had a sweet tooth it just got more during pregnancy.
I suppose everyone is differnt and some old wives tales that may of not been true for me may be true to others !.
What old wives tales were you told ?.