So Bomb DIY vanity case – review And giveaway
We were sent the So Bomb DIY vanity case for free in return for an honest review. All opinons are my own.
You may have seen that recently we reviewed the So Slime colour changing slime. We are back with you today with another product from this family which is the So Bomb DIY vanity case.
What's in the So Bomb DIY vanity case
In the case you will get
5 different fragerence colours
5 packs of bicarbonate of soda
3 plastic moulds
1 pack of sprinkles
3 adorable figurines to hide in your bath bomb
1 pipette
A set of stickers to decorate your case
What to do
You need to start by taking to coloured frangerence packets and pour them into a bowl. We did a bowl per colour so Ava could layer the different colours. Then using the pipette add some water to the coloured powder and mix it all in.
You then need to take the packet of soda making sure it has not lump in and pour it on top of the colour powder. Then mix them both togther so no white soda can be seen.
You will then need to repeat this step for all the colours that you are wanting to use.
Then it's time to load it into the the moulds. There are two side to the moulds so starting with A side we put some sprinkles in the layered the colours ontop. Then in the B mould fill it half way and then put in one of the three adorable figures. Then contiue to fill it to the top of the mould.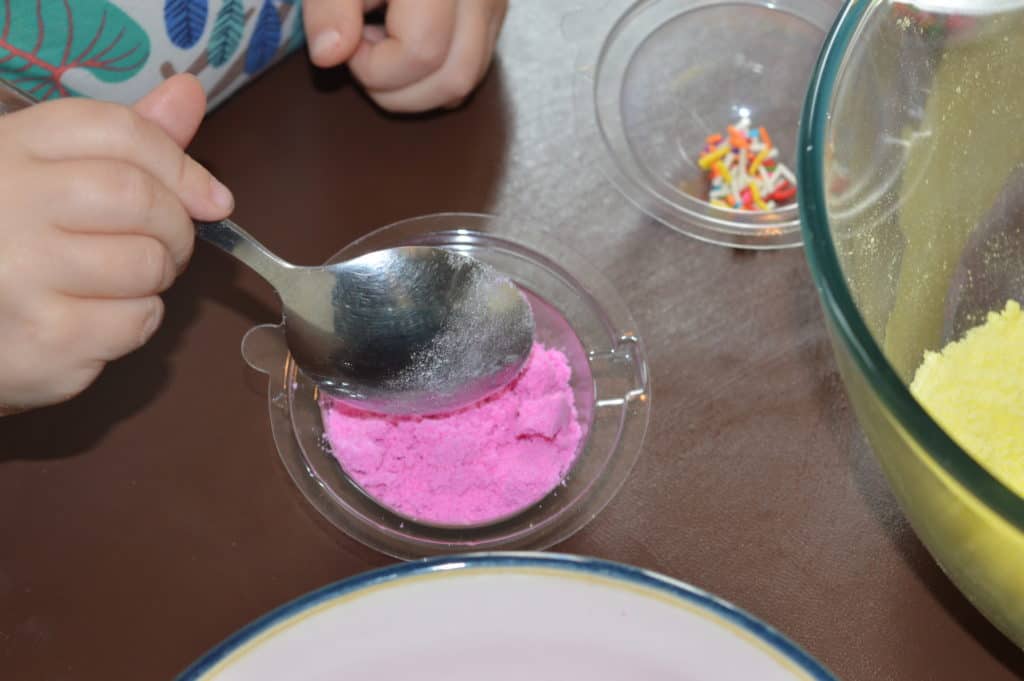 Now comes the tricky bit
Now you need to put the A and B moulds together. Our first attempt was a bit of a flop. There was powder in the section where the two moulds connected with each other. Meaning they wouldn't fit together. So we had to re do that one. But once I knew what needed to be done it did become easier and we made 3 bathbombs.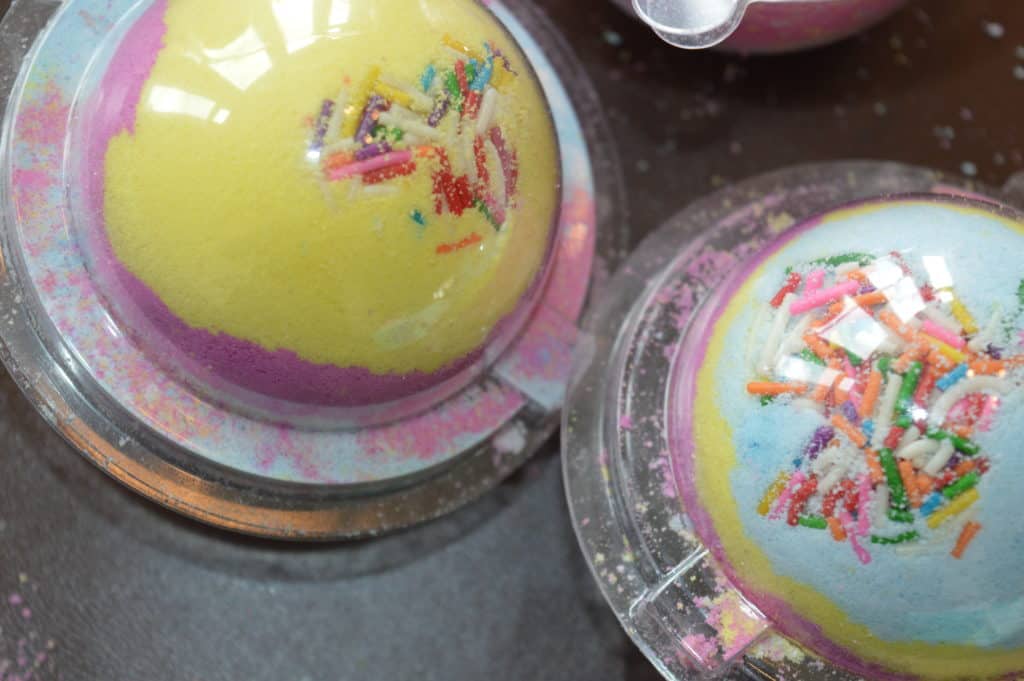 Time to leave them
Now you need to leabe them so they can harden in the moulds. We left ours for most of the day and only took them out when we was going to use one in the bath.
To my surprise they all actually worked. They stayed in shape and I was actually pretty impressed with how they looked.
Now to try the bath bombs out
As Ava's skin can be a little sensive we didnt use them in the bath straight away instead we let her play with one in the sink. To see if they would cause her skin to flare up. As of yet her her skin hasnt shown any signs of a reaction. However my hands did feel a littl sore afterwards. So I would just say be careful maybe test it out like we did before using them in the bath with your children.
Our overall thoughts
Overall I think this is a really nice set. I enjoyed spending the time with Ava making the bath bombs and she really enojyed doing it. Even though actually getting the moulds together was a little tricky. They actually turned out really well. I would go as far and say they look like ones I have seen in the shops.
I love the fact it comes in a vanity case as it gives you something to store all the bits in when they are not being used.