A thank you to the NHS for doing an amazing job
I think all to often you hear bad things about the NHS. Funding being cut, not enough beds for patients. Well last night I used 3 different parts of the NHS service and they were all fantastic. They made a horrid and scary situation less stressful and easier for me to deal with .
The first NHS service we used last night was the 111 urgent and emergency care service. For those of you that haven't used this service before I will tell you a little about it .
Hospitals are busy so this is why I presume this service has come into action . You can give 111 a call tell them all your symptoms over the phone and they will tell you what the best next step is . In our case last night it was for an ambulance to come out and check Ava. The lady on the phone was lovely and really put me at ease and within 10 minutes of putting the phone down to her the ambulance arrived.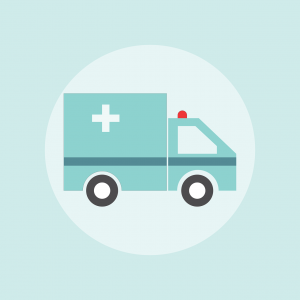 The ambulance crew were great they made Ava feel at ease straight away. Letting her explore the bits and bobs in their bags. Chatting to her about Peppa pig as they could see it on the telly. Just generally making it a calm and pleasant environment to be in .
Considering two complete strangers had come into our house and had started to poke and prod Ava . She wasn't at all scared and just got on with it. Once she had, had some oxygen she was even singing wind the bobbin up to them and giving high fives.
After all the tests they advised that we took Ava to hospital just to get her fully checked over. To which we did and the great care continued.
The A and E at our nearest hospital has recently been done out . It's a pretty nice building as hospitals go. On entering the A and E department I was a little concerned . As there were drunk people and a man in hand cuffs waiting to be seen. I just kept think how am I going toProtect my baby from seeing all of this .
To my delight once I had given Ava's details over they showed us to a separate waiting area just for children and their families. At this point Ava was full of life. Still having breathing difficulties but it wasn't stopping her from being her cheeky normal self.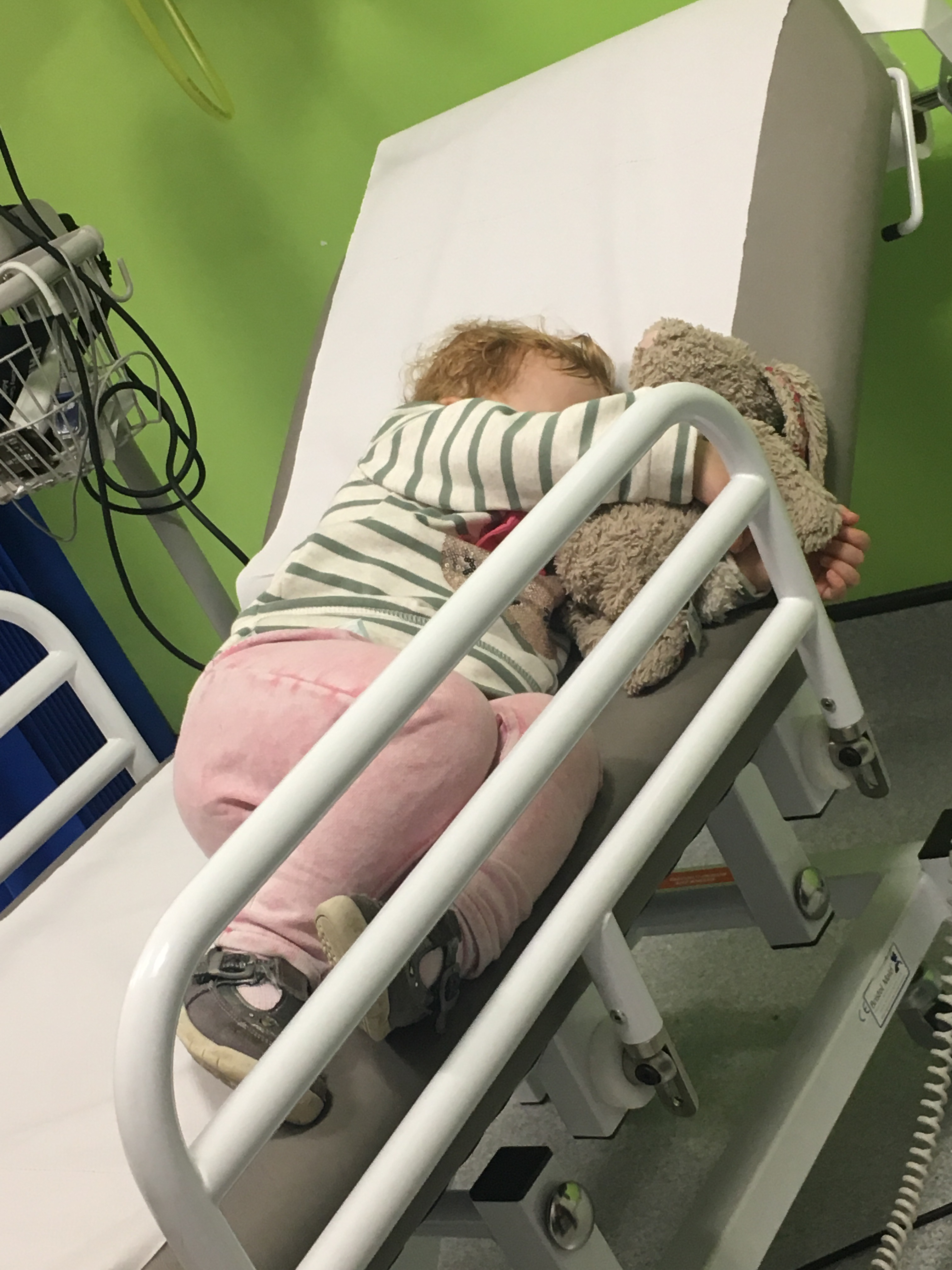 We were quickly seen by a nurse who was lovely . She was really good with Ava , she interacted with her whilst ;