Tommee Tippee milestone cards : review and giveaway #Parenton
I was recently approach by the lovely people over at Tommee Tippee. To see if I would like to review their cute and funny milestone cards. This is something I always wanted to use with Ava, but like most things never got round to buying them.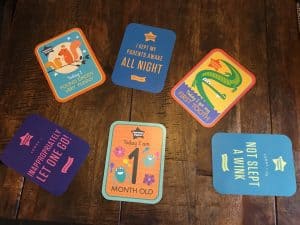 These cards don't just document the happy side to being a parent and having a baby. There are also cards like "today I inappropriately let one go ". Which if your child is anything like Ava she is always doing this to me !. I did find that the cards were for younger children. So as Ava is nearly 9 months old she had passed many of the milestone. If only I had them when she was younger !. As we live in a world full of technology the day of writing in a baby book has long gone. With these cards at a push of a button you can snap a memory and keep it forever.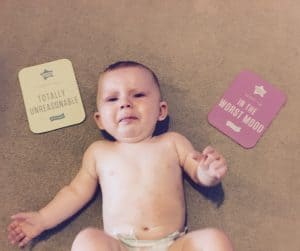 Today was just too hot and we had many of these mini breakdowns !.
Tommee Tippee are very kindly giving away a pack of these milestone cards with every manual breast pump or new born starter set . In the Asda baby event which will start on 22nd August.
Not just for babies you can also use these with your fur babies.
* I was sent the milestone cards shown above for free in return for a honest review, All pictures and opinions are my own*