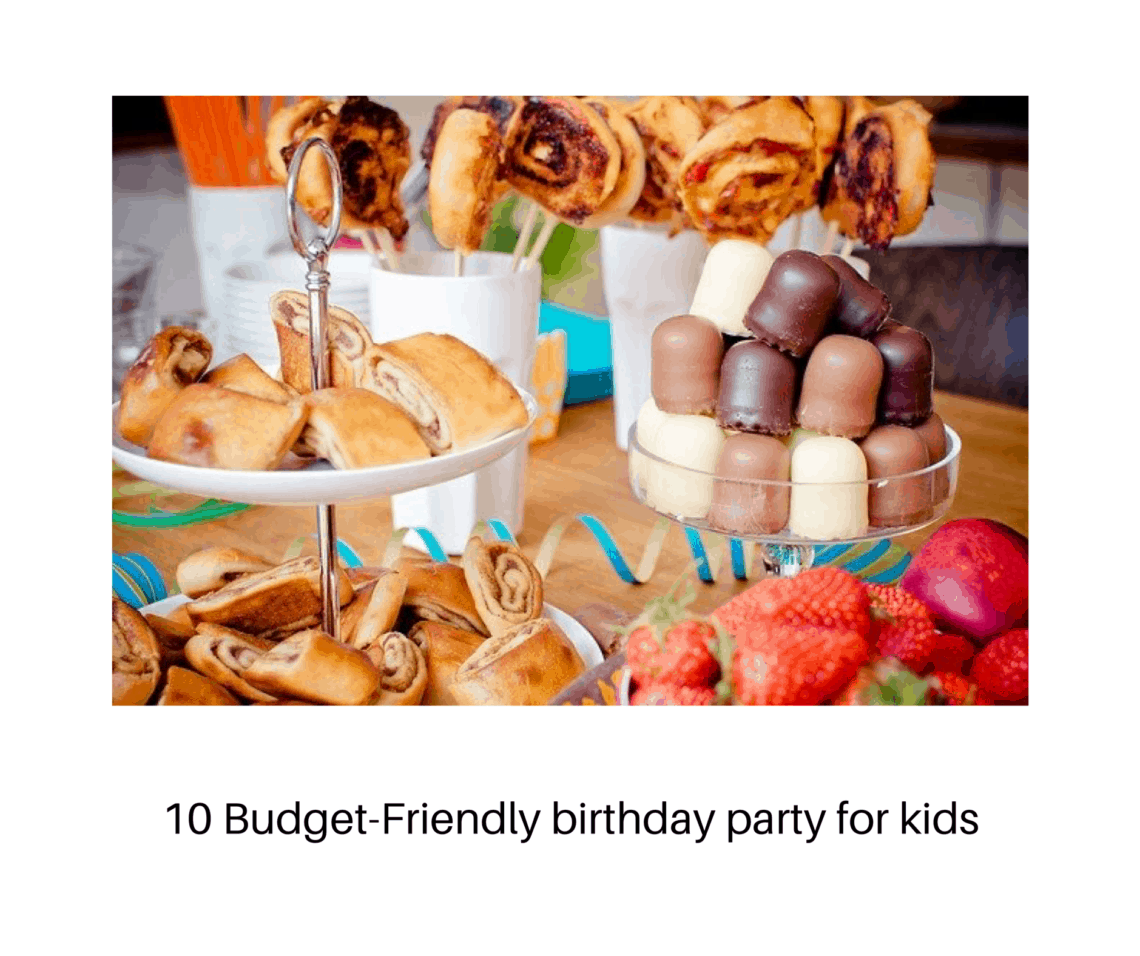 10 Budget-Friendly birthday party ideas for kids
This is a collaborative post

Is your kid's birthday just around the corner and you're thinking about throwing him/her a party? Are you worried, that your budget might not be enough? Do not worry, we've got several budget-friendly tips on how to throw the most amazing party for your little one.
Kids birthday parties have become quite the affair nowadays, often pulling out at all the stops. Nonetheless, with careful planning and budgeting, you too can surprise your kid with a birthday party they'll remember for years to come. Read on to find out more!
10 Budget-Friendly birthday party ideas for kids
1 Plan early on
The earlier you begin planning the birthday party, the easier it'll be to fit everything within the desired budget. Discounts are often offered by venues, and you might be able to purchase gifts at genuinely attractive prices.
2 Stick to the original budget
It can be easy to get thrown off track, as there are many nice party decorations out there that might tempt you. Stick to the original budget and don't get sucked in by online advertisements!
3 DIY decorations
You might consider making decorations yourself. Not only is it a fun project for you and your kid, but DIY decorations can be beautiful! Simple coloured tissue paper can make beautiful pom poms and chains to hang around your party venue.
4 Involve everyone in planning
Mothers are often masters of party planning. However, you can make everything much easier by involving the other members of the family in planning the party. Delegating will take lots of unnecessary stress off your shoulders!
5 Use word-of-mouth
Word-of-mouth is often the best way to find great deals and services. If you want to book, for example, an affordable kids party photographer, use word-of-mouth. Ask other parents and you're likely to get some great tips.
6 Kids don't need much to have fun
You might think that your kid needs all sorts of gadgets for his/her party. But in reality, kids don't require too many things to have fun. Don't waste your budget on things that seem cool but are actually of little interest to children.
7 An outdoor party is the best party
You might not think that the park is the best place for a kids party but in reality, it has everything you'll need. Bonus: the kids will get to run around and go wild, getting plenty of exercise.
8 Don't go for a complicated menu
Children don't like to eat adult food. You can easily win them over with cheese strings, mini pizzas and popcorn. Fruit skewers are also great and inexpensive.
9 A simple theme is best
It is fashionable for kids' parties to be thematic., but this doesn't mean you should spend your entire budget on a fancy theme. Instead, choose something simple, and opt for generic suppliers, which are much more cost-effective.
10 Cupcake decorating
Decorating cupcakes is a fun activity that every kid enjoys. Moreover, you can allow the children to take their decorated cupcake home – this is a great alternative to the rather expensive goody bag.
To conclude, these are a couple of tips for throwing a birthday party for your child, one that will not cost a fortune. As you have seen, careful planning is the key to organizing a party that your kid will enjoy, despite the budget limitations.