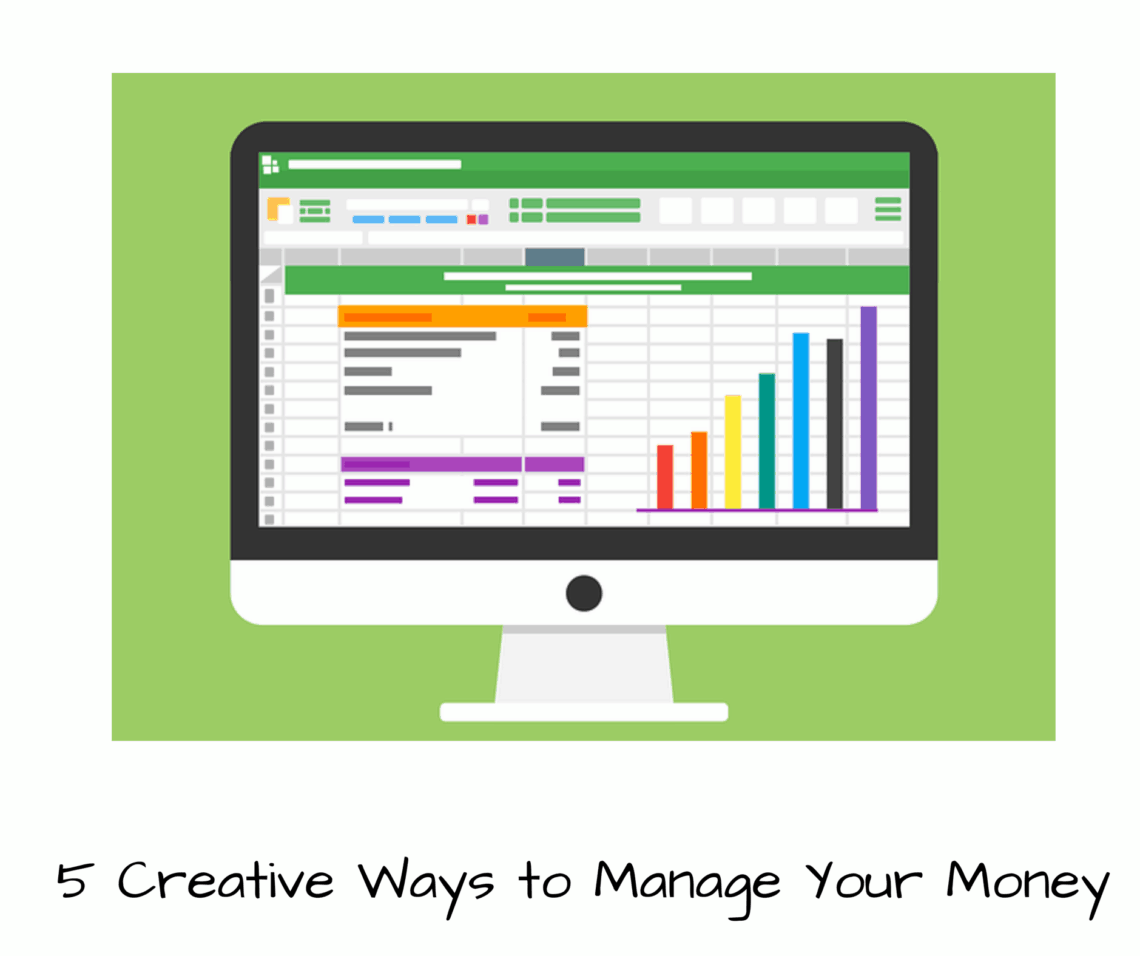 5 Creative Ways to Manage Your Money
This is a collaborative post
When did you last take a good look at your money management skills? Do you know what your current account looks like? For many of us, our salary comes in and goes out again just as quickly, and it can be so easy to get into the routine of paying off bills without thinking of the biggerpicture.
There are over three-quarters of Brits in employment – the joint-highest proportion since 1971. That's a lot of people having to manage their salaries. As one of these people, do you think it's time to take charge of your finances and get creative with your bank balance? If so, read on for some inspired ideas to refresh your approach to money.
How to manage your money
Be logical
Before you do anything, take a look at your finances as they stand right now. What spending habits have you fallen into?
You can do this by assessing your incomings and outgoings over the last six months. Weigh up the essentials, such as the mortgage or rent and the utility bills, and the non-essentials, like shopping sprees and evenings out. By examining your money management as it is, you can then be creative about how you set your budget and track your spending.
For example, you could set up an Excel sheet, colour coding each financial area. Checking in on this daily or weekly will give you the chance to chart where your finances are heading and get them on track as the month progresses.
Set goals
Keeping in mind why you're taking a fresh approach to your financial management can go a long way. Setting goals gives you the chance to get into good saving habits and gives you the opportunity to start your new money management path with smaller achievements to aim for before going for the bigger things.
So, you could begin by setting a goal to save £50 of your salary into an account each month. This could then become a separate, larger goal to aim for, such as better handling your outgoings by shopping around for deals on insurance or looking at how the money you're saving can go towards repayments.
Make a money map
Why not move your money from the screen to print? Writing out what your finances look like and mapping out where you want them to go on a piece of paper can be both useful and potentially therapeutic.
Take a large piece of paper; divide it in two, separating the incomings from the outgoings; and stick notes in each section. By visualising your finances in this way, you can easily see where things can be moved around and updated.
Get technical
There are plenty of budgeting apps available that are designed to help you manage your money on the go. Take your pick from apps like Emma and Money Dashboard for free access to budgeting assistance.
Some will categorise your spending habits, others let you set and review your goals. There are several available for smartphones and tablets, so it's possible to play around with different ones to find the right fit for you.
Sell your things
Have you been hoarding a lot of old gifts or barely worn clothes? If so, now's a great time to see if you can sell them. There are online sites such as eBay, or you could look into the local car boot sales near you. 
The cash you raise from selling your unwanted items could pay off your phone bill for the month or cover the cost of your weekly food shop.