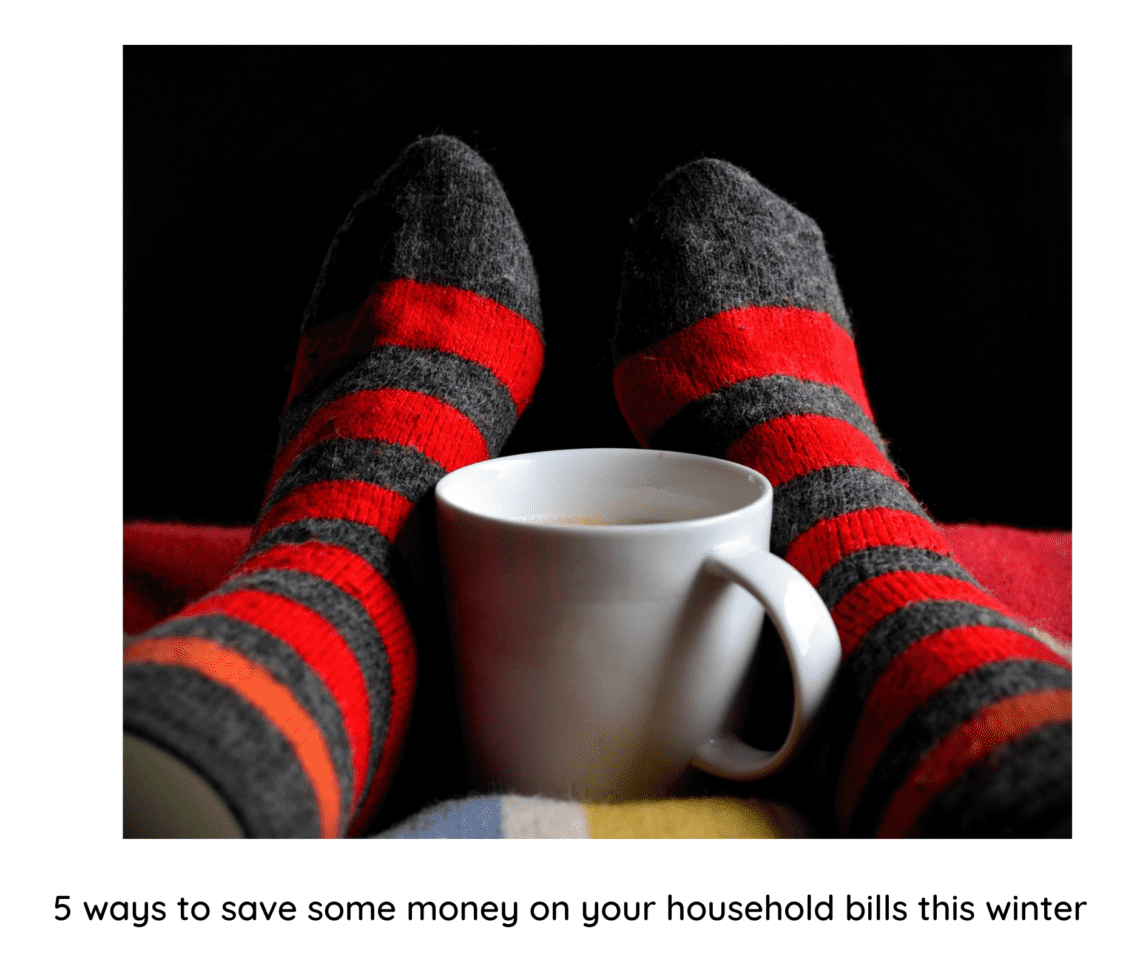 5 ways to save some money on your household bills this winter
With household bills going up, we all need to find ways to keep those bills down. Here are just some of the ways that I'm trying to keep my household bills down.
Check your current rates
Many house bills have gone up so much in the last few months and the rates aren't as good as they were. So it is important to check what rates you are on especially if you're on variable rates. Using comparison sites to check rates are a really good way to see all the different companies all in one place. It's always a good idea to check cashback sites when changing providers as there may be some cashback available.
Check your heating
Regular service of your boiler is so important. You need to make sure that it is working correctly and that you're getting the best from your heating.
Maintain the temperature
This is something I didn't use to be that good at if I'm honest. Especially since we have moved house as our old house was a new build it heated up so quickly and held the heat. Now our new house isn't that good at staying warm during the winter months. So We have made a conscious effort to keep the heating on a maintained heat that is comfortable for us all. If you can't heat all rooms you use, it is a good idea to heat the main living room during the day and the bedrooms just before you go to bed.
We have also just brought a new duvet which is a thicker tog for the winter months so it keeps us warm and toasty all night long. There is something about a warm snuggly bed with lovely duvet cover on that just makes me love the winter months.
Another really easy way to maintain the heat is to simply shut doors behind you. Our kitchen is like an ice block in the winter so we make sure to have this door shut at all times. So that it doesn't make the rest of our downstairs cold.
We have also fitted a draught excluder to our kitchen door which leads outside as you could feel the draught coming through it.
Check to see if your house is insulated
Moving from a new build to an older house I have witnessed first-hand how having good insulation helps to keep your house warm. Our new house had hardly any insulation in the loft and we don't know if the cavity walls have had any insulation added.
So we have started by insulating the loft. We did this really easily ourselves getting rolls of silver insulation and then attaching it to the beams in the loft. We also filled any holes we could see in the joining wall to our next-door neighbour's loft. This has defiantly made a difference to our upstairs. The bedrooms definitely feel warmer than they did. We are going to next look at the cavity walls.
After all of this, you may even consider turning your loft into a room when you have the money to do so. Adding a loft conversion can add value to your house and can also solve some space issues that you may have. Live in lofts are a company that can help you with this especially as they strive to make cost-effective lofts and promise never to underdeliver.
Obviously, all of this comes at a cost but if you can save the money doing this now then you will benefit from it in the future.
Check your timers
We have a lot of our lights working on timers through our Alexa app. This is really handy to have but we do often forget to change the timers. So I have recently gone through them to check that the timers we have on are coming on and going off at the times we need them to. I have then added a reminder in my phone's calendar to check them every two weeks.
I hope some of these simple ways to save money on your household bills this winter help. I would love to hear your top ways to save money.