Banish allergies this winter with Serenz
This is a collaborative post with Serenz. 
It's that time of the year again when your full of cold and have tissues hanging out of every pocket possible . What many people don't realise is you can still have allergies in the winter .

Pollen isn't the only allergy that can affect people . Things like dust and pet dander can also be triggers.
So you go to the shops and normally end up spending a huge amount of money on allergy sprays . That 9/10 don't do anything and your still left feeling unwell .
I think it's about time you tried Serenz . Serenz is a fast acting nasal spray that can be used for rapid relief of allergy symptoms . Unlike many nasal sprays on the market it is non drip meaning it great for using on the go . It's quick and simple to use . Leaving you feeling great and ready to carry on with your day.

The one thing I love about Serenz is that you don't have to take it routinely through the day for it to work. If your anything like me you remember once  the symptoms re occur and then it is too late . Well with the Serenz nasal spray this isn't a problem . As it can be used as and when you need It for allergy relief .
I didn't suffer with allergies growing up. So when I was in my early 20's and started having symptoms I really didn't Know what to do . When my symptoms Started I put it down to having a cold as it was winter . After no cold medicine would work and had my symptoms for a prolonged period of time I went to the doctors . He explained even though it was winter I was showing signs of having allergies . So I was then prescribed some nasal sprays to help with my symptoms. Which helped massively , thank god !
I would first know that my allergies were playing up because I would have an itchy nose and eyes . This would then lead into an awful runny nose. Which is not attractive at all having a bright red nose from constantly blowing it .
I find its best to act quickly when it comes to allergy relief .Some of the ways I help to tackle my allergies are
drink plenty of fluids ,
Make sure the house is well ventilated,
Wash hands and face regularly to keep allergens of the skin ,
wash coats regularly, to keep them clear of allergens,
take extra care to make the house dust free.
Allergies can affect you all year round . Checking the pollen count in summer months before heading out is a good ideas . Also washing coats and wiping over shoes after going out on high pollen days will help immensely. As the pollen will cling to the fabrics . Bring the allergens indoors.
Want to know more about the Serenz nasal spray visit their website. Also if you would like to buy the Serenz nasal spray for all year round allergy relief then just click here !
Do do you have allergies in the winter ? What do you do to help ease your allergies ?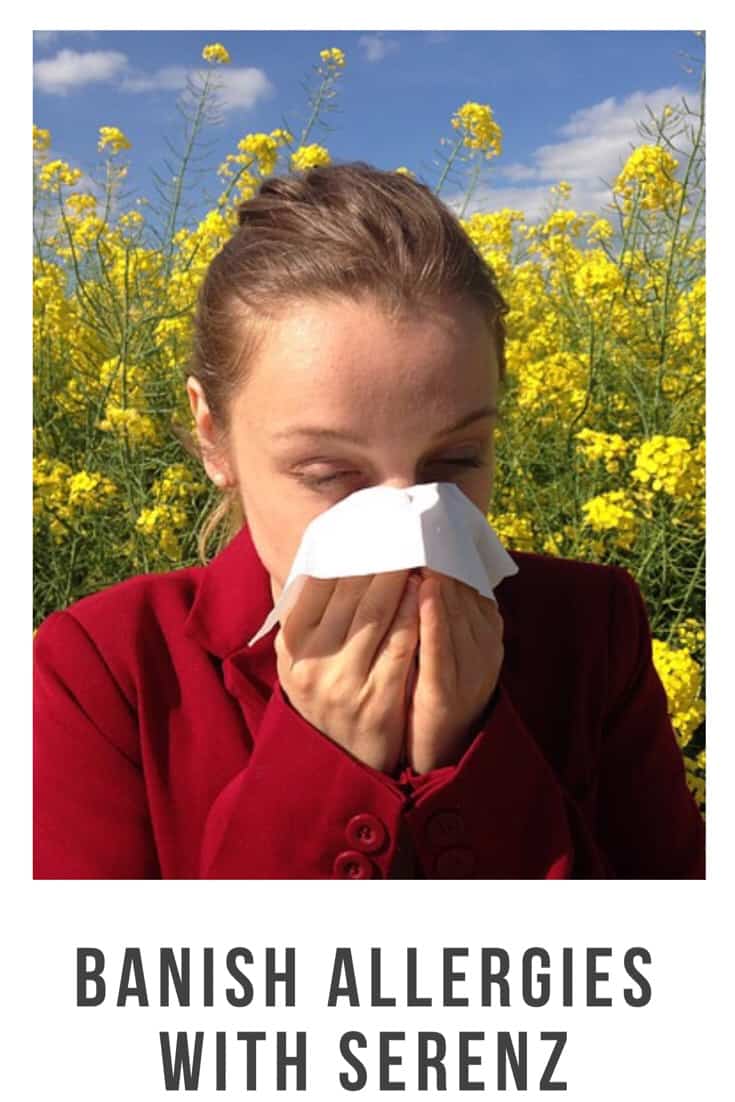 Follow me on :