This is a collaborative post
Before having kids I didn't really think about if my car was 'healthy' , I very regularly used to play the red light game with the petrol gage. Now I have kids I have to be a bit more smarter about my car I need to look after it. As a life as a parent without a car and living where I live just fills me with horror. As I wouldn't be able to get out the house and I would have to deal with a toddler bouncing off the walls all day.
I regularly check a lot of things on my car after I broke down last year as I'm petrified it's going to happen again. It was such a stressful time for me and not one I want to repeat again.
So I thought with the help of Kwik-fit.com that I would share with you some of the things you should be checking before undertaking a car journey.
Tyres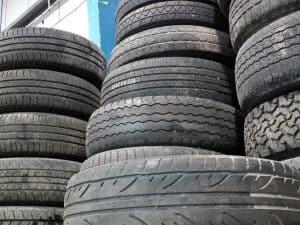 Now this is something I only used to think about when it came round to having an MOT or service. I didn't know how to check it if I'm honest. I didn't realise the hefty fine that was attached to your tyre tread being low. Did you know that you could face a £2500 fine plus 3 points per tyre.
There is an easy way to check your tyre tread and this by doing the '20p test'. This is when you place a 20p coin in the tread groove. If you can see the outer edge then It's time for new tyres.
Also checking the general wear and tear of your tyres is a good idea. We live on a new estate with work still going on . So I'm always looking at my tyres for cuts or foreign objects stuck in them. When checking their general condition it's also a good idea to check your tyre pressure. Did you know that under inflated tyres are the a common cause for tyre blow out ! I didn't .
Also when checking the tyres on your car it's also a good idea to check your spare. There is nothing worse than having a flat tyre and then the spare is unusable as well.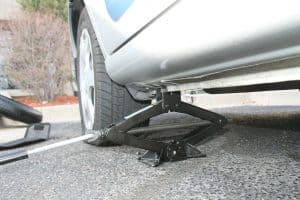 Coolant
As I mentioned before last year I broke down and this was because my coolant pipe had split . Now if I'm being honest up until this point I wouldn't of even know where my coolant went. So when I was having to relay back to Jordan and the AA man what was wrong I was pretty useless. Now though I know where it is how to fill it up and how much should be in there ( it should be between the maximum and minimum line ) . This is something I check pretty regularly mainly because I think I'm just so scared of breaking down and two because both Jordan and my dad ask regularly if it's ok.
Lights
There is nothing worse than driving half your journey in the day time come to the night-time and realise your lights don't work . Not only is it against the law to drive with a light out but it's really unsafe . So this is another good thing to  check before setting off on any longer journeys or if your driving during the night.
Dash lights
This is another thing I used to be rubbish with . Lights would come on my dash and I would ignore them as long as possible . Mainly because I didn't want to pay the bill to get what ever the issue was fixed . But now as soon as a light comes on I would get it fixed one because of driving the kids about and two because I could potentially be causing more damage which means more money to pay out.
If your going on a particularly long journey you may even want to pack some extra items in the car just incase . These may be things like
Water and snacks
Extra clothes
First aid kit
Warning triangle and first aid kit
Ice scraper and spade
The best thing to do is plan ahead check your car and the journey in advance for any potential dangers . Then plan so they don't happen either get things fixed on the car or take a different route in the car. You don't want to be the one to cause a road traffic accident.
What are the things you always check before going on a long journey ?
Follow me on :