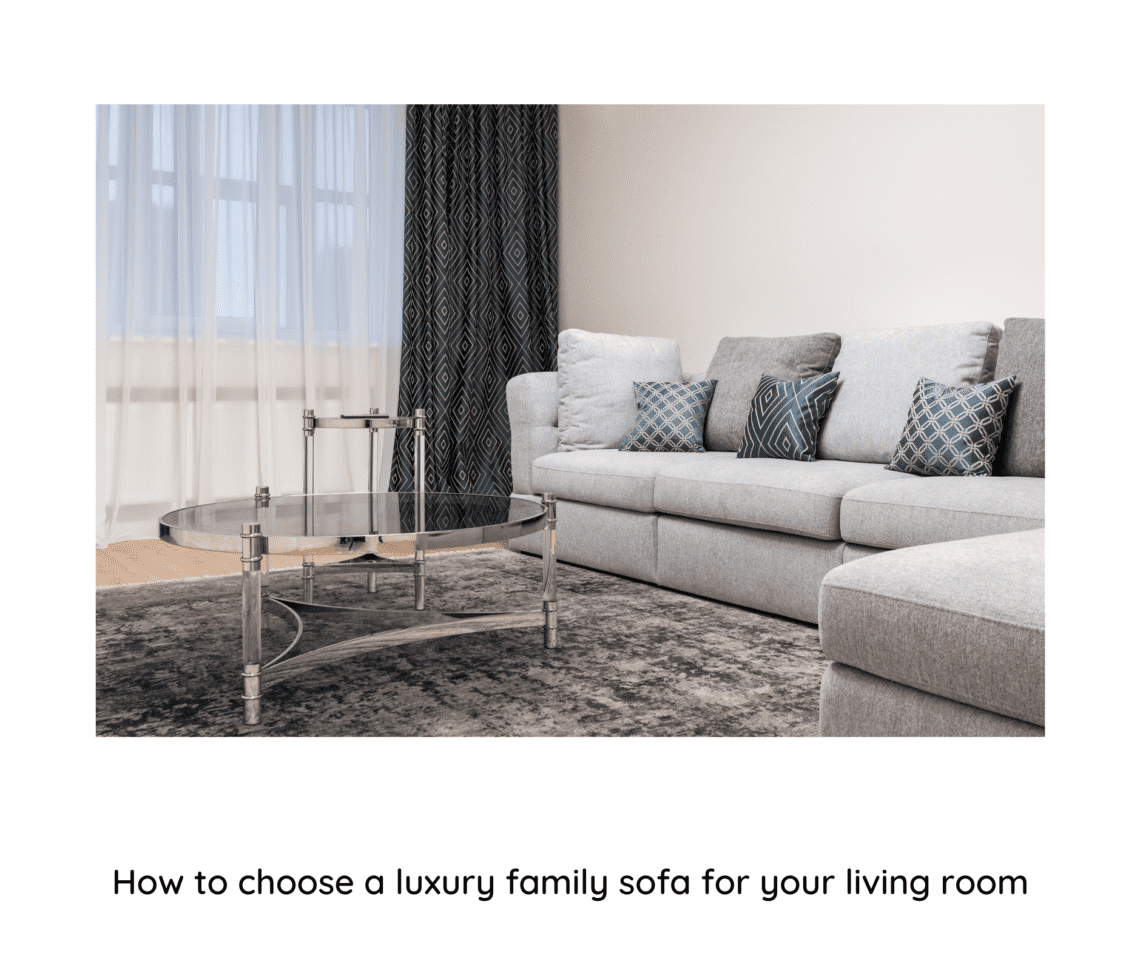 How to choose a luxury family sofa for your living room
Finding a luxury sofa that's perfect for the whole family can be daunting, especially if
you have little ones or pets. And, although you might have an idea of what you want, it's
easy to become overwhelmed by the myriad of choices you'll encounter once you get
browsing.

With limitless possibilities from size and shape to colour and customisation options, it's
very easy to get confused. So here are some guidelines that will simplify the process and
help you unearth something absolutely fabulous.
Size things up

Step one is to measure up and create a floor plan. Incorporate coffee and side tables,
floor lamps, ottomans and whatever else you intend to include, making sure that your
sofa is the epicentre of your room.

● Hot tip: If you have a tiny space, think vertically and avoid over-cluttering, but if
your room is expansive, try to infuse a sense of warmth and cohesion.
Orientate your room

Think about proportions and orientation in conjunction with your lifestyle. Do you have
a huge family and need extra seating? Is lounging in front of the TV important to you or
are you more about elegant entertaining? All of these factors will dictate whether you
want to position your couch in a corner, use it to divide a space or fill the centre of your
room.

● Hot tip: Deciding on the placement of your sofa before you hit the stores will
help keep you focussed.
Shape your space

Choosing the shape of your sofa boils down to functionality. While rectangular
structures are the most popular seating solution, L-shapes are ideal for socialising and
help fill or section off open areas. Something with a slight curve will create a focal point
in a smaller space or be ideal in a media room.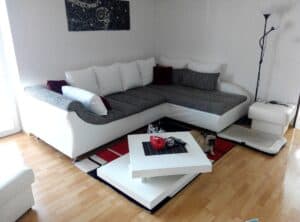 ● Hot tip: If you have lots of kiddies sleep overs, a pair of sofa beds might be just
the ticket.
Find a style

Decide on a design that will complement the rest of your home. If you love sleek,
contemporary furnishings, go for clean lines or an industrial look but if a classic feel is
more your thing, consider something timeless like a Chesterfield in neutral tones.
Shabby Chic or Boho styles are perfect if you love to be eclectic. The luxury sofa
collection at FCI London presents some fabulous ideas for exploring.

● Hot tip: For those who subscribe to minimalism, do some research on
Scandinavian or Japandi genres – they're all the rage right now.
Choose your upholstery

The three most important criteria when choosing a sofa are comfort (padding is key),
durability and whether the upholstery can withstand the boisterousness of family life.
When picking out fabric, aim for something practical. Materials like velvet need
careful upkeep and leather, although strong and well-wearing, will scratch easily if your
pets have sharp claws. So if you're worried about rambunctious children and excitable
dogs, opt for a couch with removable covers that can be washed.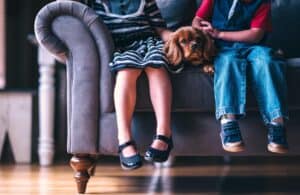 ● Hot tip: Read the manufacturer's cleaning instructions before you make a
decision.

Once your sofa is safely installed, remember to decorate it like a pro. Creating layers and
textures with throws and cushions will help transform your living space into the heart of
your home.