This is a collaborative post.
If you have been struggling to become pregnant, you surely know by now how difficult it is to accept that it just might not happen naturally. Among women who share this particular heartbreak, many have looked to IVF using donor eggs as a potential solution. If you have found that you are unable to get pregnant for any reason, there is a chance that this option may be right for you as well. Finding an egg donor is the first step in the journey. What comes next could be the answer you have been praying for.
Donor Eggs Provide Options When You Are Out of Options
Donor egg programs provide options for infertile couples – or even single mothers – who want to start a family. IVF has a high rate of success, and with a diverse pool of potential donors to choose from, you can choose a donor that shares your ethnicity, blood type, physical features and even personality traits. All frozen egg donors have been rigorously pre-screened for physical and mental health. You will also have access to in-depth donor profiles as well as photographs taken at various stages of life, which sometimes allows you to come very close to your own familial traits. Genetic siblings are also possible using this method, either from banking eggs not used in your first cycle, or by using the same donor at a later date.
Benefits of using frozen donor eggs
When considering fresh vs. frozen eggs, using frozen donor eggs is a much less complicated process. Once you have chosen a donor, the eggs are available immediately. With no need to synchronize cycles and schedules between the donor and recipient, the chances for things to go awry in the process is greatly reduced. In addition, the cost is approximately half of what it would be when using fresh donor eggs. Fortunately, the pregnancy rates are very much the same between the two methods, so in that sense there is no reason not to choose frozen when considering IVF from donor eggs.
The Process
Once you have made the decision to undergo IVF , it will be time to choose a donor. After this phase is complete, your doctor will prepare you for the pregnancy and transfer of the embryo.
Notwithstanding complications due to individual circumstances, the process goes something like this:
First, you will be required to undergo a complete medical examination to determine your uterine health.
Next, a course of estrogen and progesterone will be prescribed to aid in the development of the uterine lining.
Eggs are then thawed and fertilized with either your partner's sperm or donor sperm. If using your partner's sperm, he will be required to visit the doctor's office to provide a fresh sample.
The fertilized embryos are incubated and then implanted on the third or fifth day after fertilization.
Two weeks after implantation, you will undergo a pregnancy test.
Once the pregnancy is confirmed via ultrasound, you are discharged to your OB/GYN for prenatal care.
It generally takes about a month from the time the medication cycle begins to the embryo transfer itself.
Don't lose hope!
There are so many reasons for infertility. Age, genetics, chemotherapy, polycystic ovary syndrome, fibroids and endometriosis are just a few of the reasons it may be difficult for a woman to get pregnant or stay pregnant. None of these are a comment on your femininity, or your suitability as a parent – and thankfully, there are now ways to circumvent these issues and go on to raise a healthy, happy family.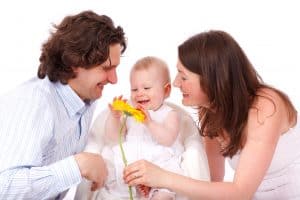 Follow me on :