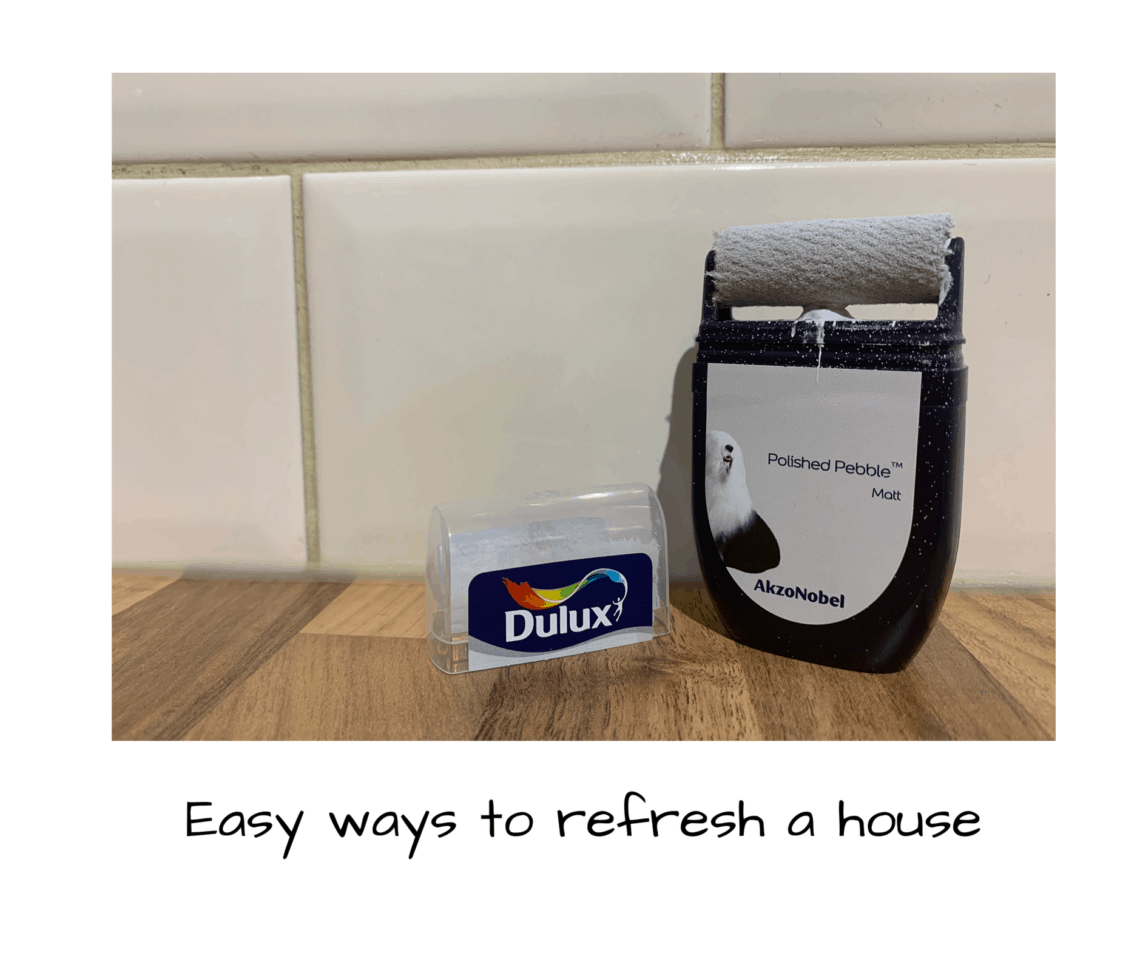 Easy ways to refresh a house
This is a collaborative post.
Over the Christmas period we refreshed some of our downstairs painting . Now it wasn't in dire need of doing we just wanted something that looked a bit fresher. Also as we have moved from a house that was magnolia all the way though we wanted in our new house to not have as much magnolia. Cause if I'm honest I'm a bit bored of it and also there are so many different colours out there that we could use.
So after some searching on the internet we can to the joint decision that we would go for a soft grey colour. I had, had a shade of grey I have wanted to have in the house since we moved in and that's polished pebble from Dulux. We just needed to check that it would go with the duck egg blue we had already painted on the chimney breast.
So we got a tester to see if we liked it . Can I just take a moment to say how much I love the new style tester colours from Dulux . They come with a roller on the top that you squeeze the paint onto . It's just genius so much easier and also fab for if you need to touch up as time goes by.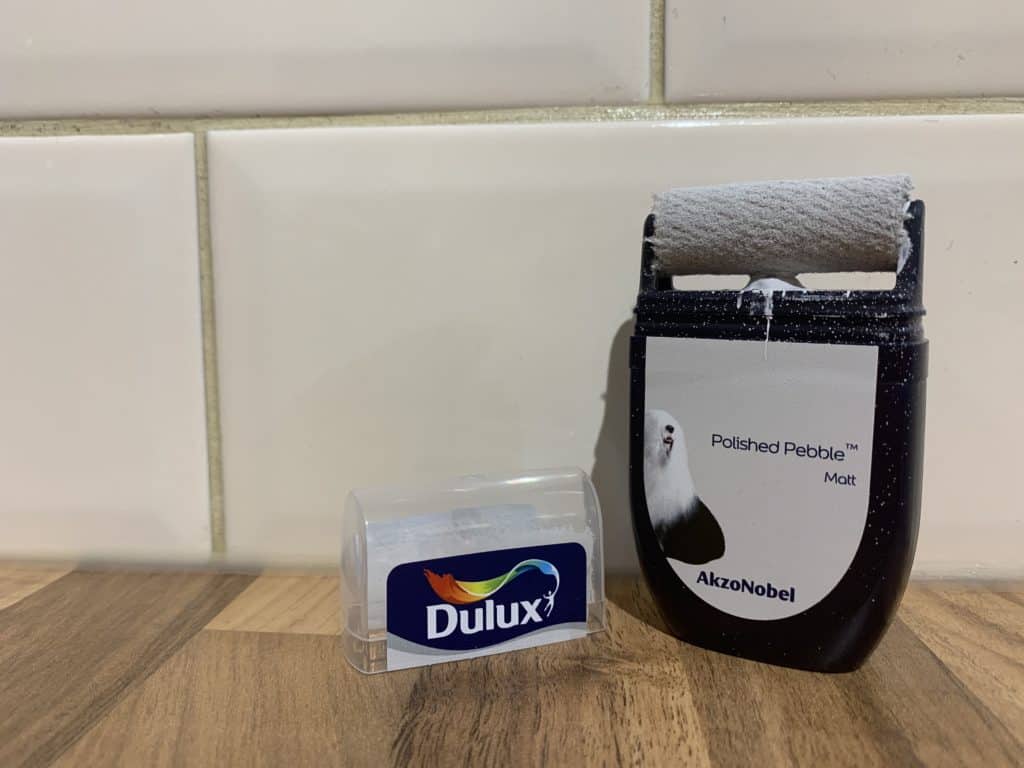 Jordan did a fab job of getting the back room painting in time for Christmas despite being poorly . I love it it just makes the room feel so much fresher and more modern than the magnolia. We have also had a move around due to an influx of toys so we wanted to make the room work better for us and the kids.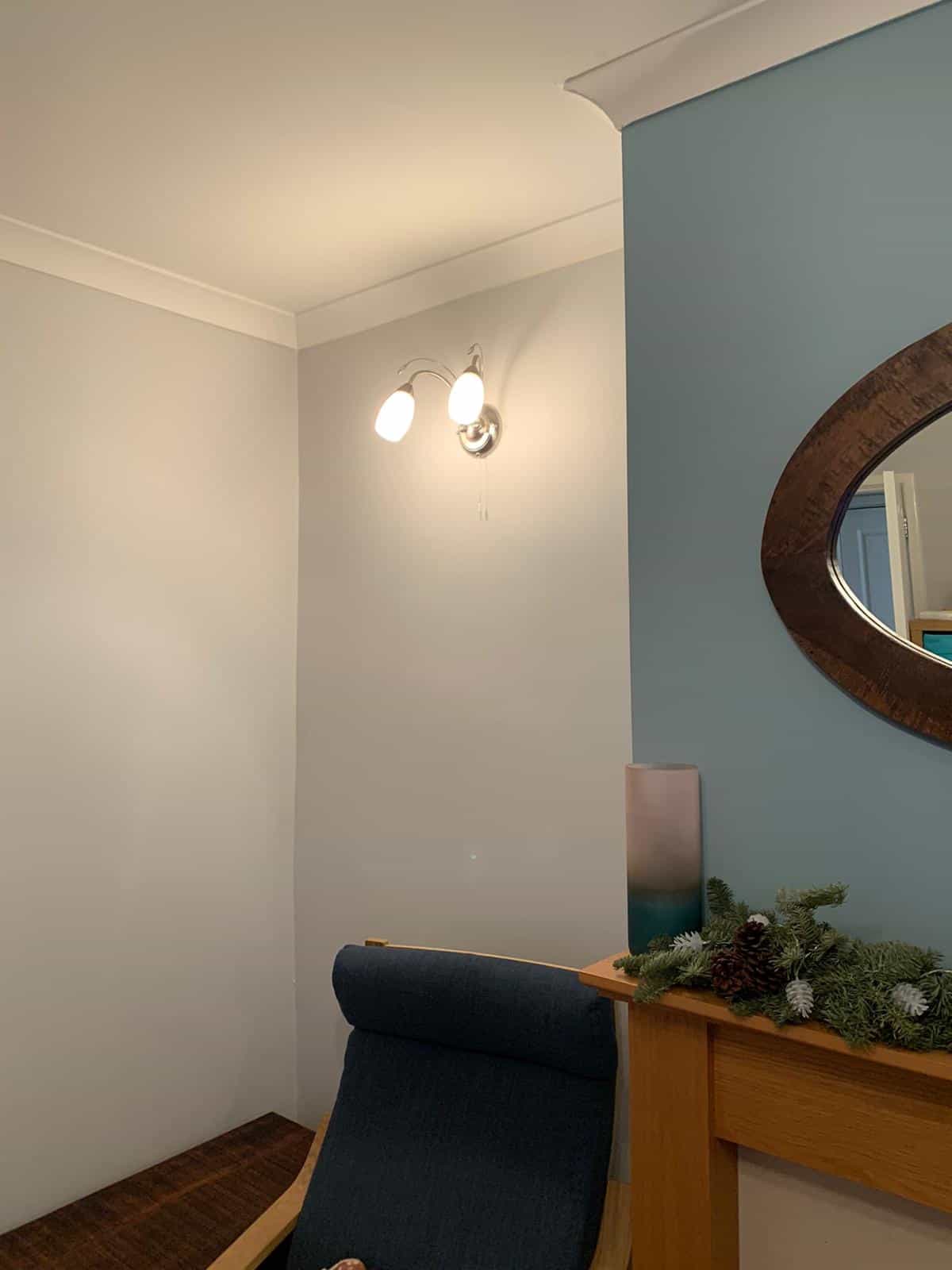 There are a few jobs I would like to do as the years go on like replacing the architrave and skirting. As they are a bit dented and ugly looking . But that's something for another time when we have more money and time.
The second thing we did was painted the downstairs toilet . Well I say we I did non of it but I did keep the kids out the way . So in theory I enabled it to happen ! Well that's what I like to think anyway.
We thought we would be brave it and go for a really bold colour in the downstairs toilet. I'm so glad we did as I love it . It just makes this small toilet look more interested. Jordan also touched up all the gloss work so now it's white not a very yellowish white . Which has also made a huge difference.
We're just on the hunt now to find some accessories for the downstairs toilet . The mirror we had in there doesn't really go anymore so we need a new one. The I want something to go on the box behind the toilet . We have seen a lot of nice bits on wayfarer so may get something from there . Or I'm think maybe a plant or something green to go with the blue of the wall . I'm not sure so if you have any suggestions I would love to know.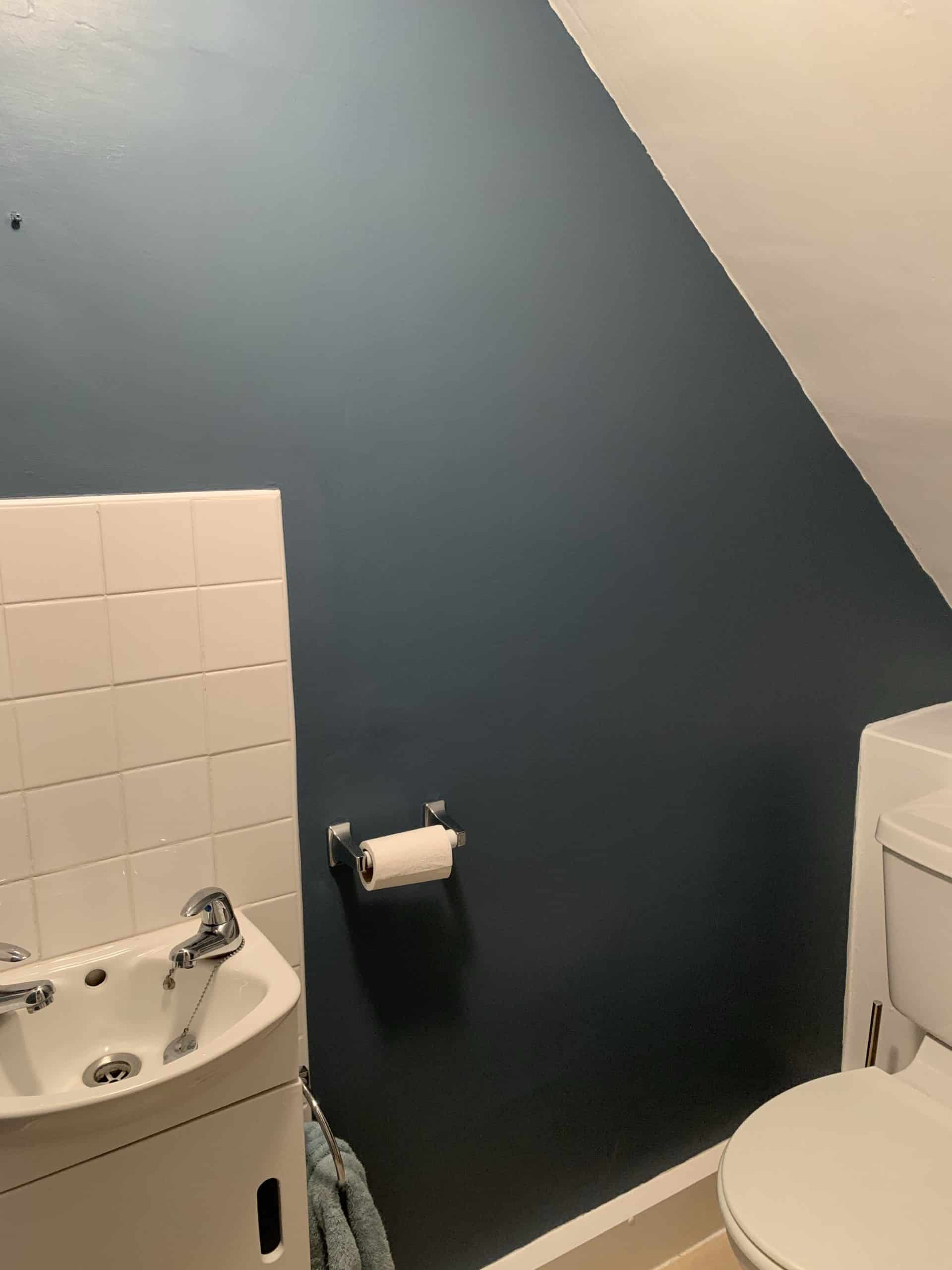 I think the next thing we want to do is change the lights in the front room as I hate them and also paint the kitchen. I think we will have to get a professional in for that as it's a job that requires a bit more patience . Then when the kids are a bit older and don't want baths anymore it will be a new bathroom but that's a while off yet .
Slowly but surely we are getting there. Spreading it out means we can spread out the financial cost. Which means we still have money to do things with the kids instead of doing it all at once and not being able to do anything else.

What do you do to refresh your house to add a bit of life to it?