This is a collaborative post 
Gardens come in all shapes and sizes, which is great, but also can be a bit of a headache. After all, you are going to want to make sure that you use the space the best that you can.Worried that your garden is too small to really make a huge impact? Or perhaps that it is too big and that any effort you make will get lost?
Here to show you that it doesn't matter the size of your garden, we have put together our top 5 garden design ideas that can really suit a variety of gardens.
Spend time together in comfort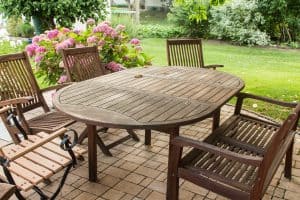 Your garden is not only a natural and vibrant place. It is also a place that you and your family can use. One of the easiest ways to create a focal point and a place to relax in your garden is with garden dining sets. These come in a variety of shapes, styles and sizes. You can enjoy garden designing sets that are designed for one or two people, as well as those that are enough for a larger group or a family.
Another great idea is to create a space away from the main table and chairs. You could create a snug in the corner with lots of cushions and blankets, ideal for snuggling up. You could also install a fire pit with plenty of places to sit around, ideal for those darker nights.
Accessorise to the fullest
If you have a smaller garden then chances are that you are going to worry that you are going to lack space to make an impact. However, there are plenty of ways that you can create a stylish garden that you are going to be proud to call your own. Accessories are going to be your best friend. They come in a variety of shapes and sizes and you can place them in a number of places around your garden.
Lights, ornaments, water features and of course a few decorative items. In no time at all you will have a garden that is perfectly designed.
Get floral and green
It isn't only those with smaller gardens that are going to be worried about design. Those with larger gardens are also likely to worry about how they can transform your space. One of the best ways that you can embrace garden design in larger spaces is to really try and go as floral and green as you dare. Larger gardens give you plenty of space to work with, which means that there are a variety of plants, shrubs and flowers that you can plant.
Another great idea is that you can also create a vegetable patch too, which means that you not only can bring colour to your garden, but you will also have a variety of things to eat and enjoy too. Which will all know is a great thing.
Embrace wildlife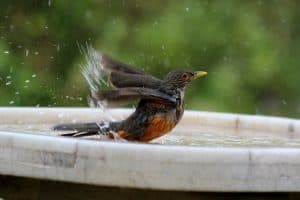 If there is one thing that all gardens have in common, no matter their size, it is that they attract wildlife. So, why not make sure that you embrace this. Some people might not like the idea of their garden being a haven to a variety of creatures, but we think it is great. After all, there is likely to plenty of room to go around.
You could install a bird bath and bird feeders to bring in your feathered friends and if you like your creatures smaller, then you could also try out a bug hotel instead. Not only will this bring in bugs, but will also attract other creatures too.
Make it all about the BBQ
One thing that we love in the UK is a good old fashioned BBQ in the summer. So, why not make this the focus of your garden? BBQs can be expensive, however, it is likely that you are going to get plenty of use out of it. You could take this one step further and make a social area all around your BBQ. You could have seating, a bar and perhaps some garden games too. All things that are going to come together to make sure that you have a garden that people are going to want to hang out in! Best of all, if you have a cover, then you can enjoy it no matter what the UK weather wants to throw at you.
Think that it is time to transform your garden? Why not try out these different ideas and make your garden completely new, no matter its size.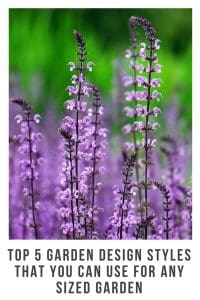 Follow me on :