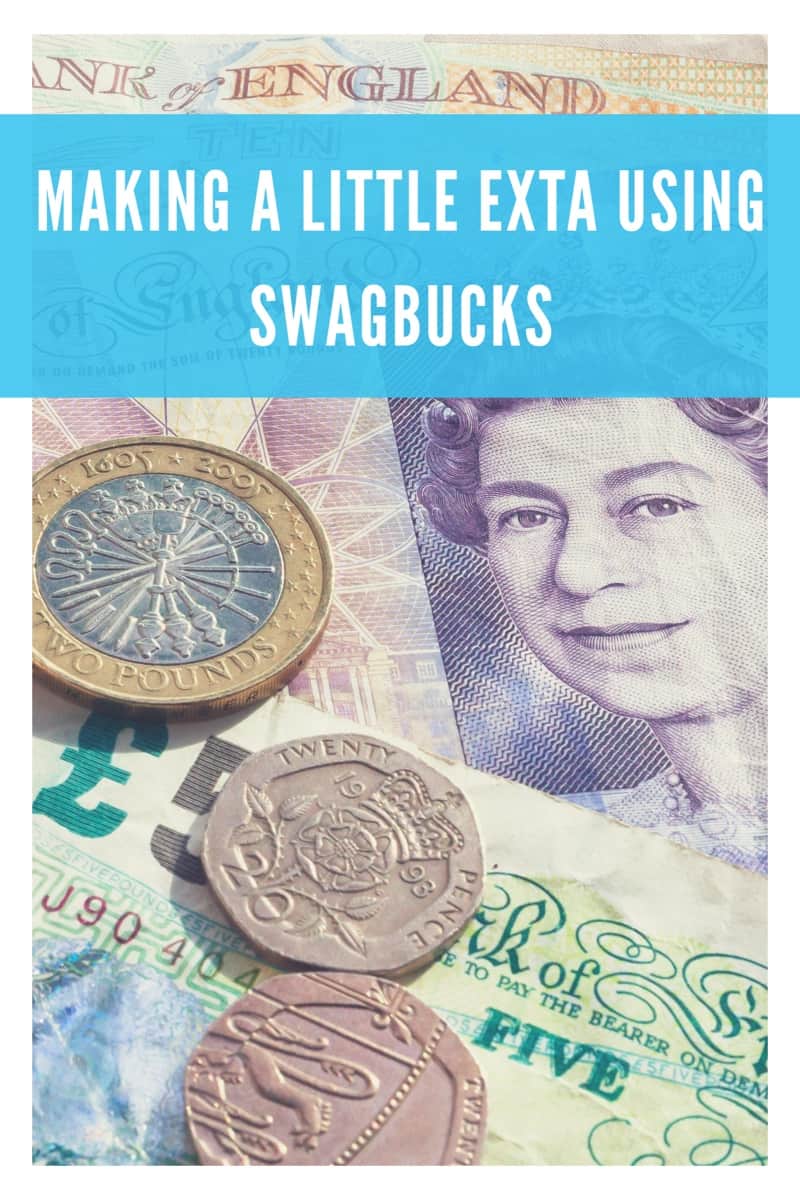 How to make a little extra money using Swagbucks
If you're wanting to make a little extra cash then Swagbucks is for you. It's not one of these dodgy websites asking you to sign your life away and the contents of your house away. Swagbucks is rated #1 site to make money online by MSE and save the student.
It's really simple and easy all you have to do is answer some surveys. Answering surveys will reward you with Swagbucks which then can be turned into vouchers. You can get such a wide variety of different voucher from Amazon to PayPal. Which you can then spend on anything you want.
I am pretty new to Swagbucks and to start with it did scare me a little. As I have used it more I have got more and more confident and have started to do other things and earn more money. There are a variety of different things you can do to get these points. You can do things like download free apps or play games.
I first heard about Swagbucks from a fellow blogger who had posted about how well she had done using the site . She is really dedicated to earning her Swagbucks and by the looks of it has been able to pay for Christmas. After looking into Swagbucks a little more I learnt that they have awarded over $350M in rewards worldwide. So thought I would give it ago. with the help of a Facebook group I am apart of I have been able to earn £50 in just two weeks. I have converted my Swagbucks into PayPal vouchers which I then transferred into my bank account . Giving me that extra bit of money I needed to help me get through the festive period.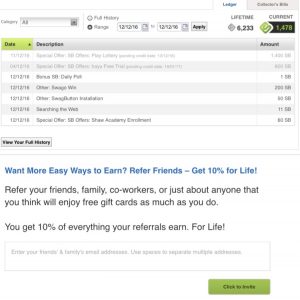 What I have started to do now is set myself a goal . So I plan to earn £10 a week. This may not seem a lot but for the sake of watching a few videos and answering surveys. It really is worth it  any extra I get each week I will see as a bonus. I also make sure to check my emails regular. As they send out email announcements of special promotions. You can also earn extra by referring friends and family. This is my referral link if you wanted to use it http://www.swagbucks.com/refer/Harveyjessica199
If I'm honest if I had to do this on my own I would be so lost . I have found such support in Facebook groups like Swagbucks UK community and also a group a fellow blogger set up . If you are wanting to join these groups just pop me a message and I would be more than happy to add you.
How do I sign up to Swagbucks?
It's really easy you simply need to go to their website and sign up. You can use my referral link for this http://www.swagbucks.com/refer/Harveyjessica199 . Try the different channels they have to offer and find what works best for you.
This Wednesday-Thursday they are giving away 4x the usual amount in cash back on most popular sites. Which is better than any other cash back site in the UK.
*I have been awarded Swagbucks for the purpose of this post*
Follow me on :