New Parent? 5 Money Management Tips to Help with Your New Arrival
This is a collaborative post 
If you and your other half have recently become first-time parents, then the chances are that one of your biggest concerns will be around how you're going to manage money. One study conducted by Visa found that around 21% of new parents say that cash is their biggest worry – which means that you're not alone if you've been stressing over your bank account.
The good news is that dealing with money after you've had a new baby doesn't have to be a nightmare. Planning and approaching money management with the right frame of mind can ensure that you make the decisions that set you up for future success. Here are a few tips to ensure that you get started on the right foot.
Know Your Household Budget
The most important thing you can do after any significant change to your financial situation is address your budget. When you have a child, you'll have new expenses to think about, including childcare, diapers, and baby food. At the same time, there's a good chance that you'll end up with only one income – at least for a short amount of time.
Sit down with your partner and write down all the details you know about the cash you have coming into the household, and the cash that's going out. The more you know about your situation, the easier it will be to decide whether you're going to need extra help in the form of a personal loan to get you started.
Save on Baby Expenses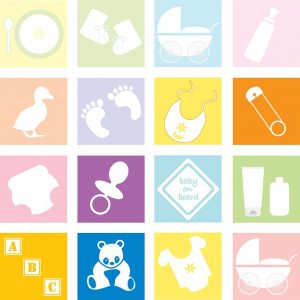 Pregnancies aren't always planned. Even if your bundle of joy is a wonderful surprise, the later you find out about your pregnancy, the less time you'll have to save up for the baby essentials that you think you need. Things like cots, bottles, and even pushchairs can be extremely expensive. The good news is that you can always consider spreading the cost out over a longer period of time with a personal loan. However, before you go and ask for money from a bank or building society, make sure that you know exactly how much you need.
For instance, you probably don't need to buy shoes for your newborn – they're not necessary, and they can even make it harder for your youngster to learn how to walk. Additionally, you might be able to borrow some of the bigger items from friends and family members who aren't using their old pushchairs and baby seats. Find out how much you'll need to borrow, then approach the bank with a plan in mind, and a solid idea of how you're going to pay your loan back.
If lending money isn't for you then you need to look for the beat deals around .dealsplannet have some great voucher codes for baby products . So it may be worth heading over there to see if you can save some money.
Don't be Afraid to Talk about Money
One of the biggest mistakes that new parents make, is to avoid talking about money altogether. Having a new child is wonderful, but it's also a stressful experience, particularly when you consider how much sleep you're going to be missing out on. Because of the extra stress that emerges after a new baby arrives, it's reasonable to think that you should avoid causing extra worry with money talks.
After all , there are purchases that , on occasions, we will need to make. When it comes to essential purchases, like tyres for the car or a new pair of glasses . We need to put money aside or at the very least find ways around getting a new set of classic style glasses or good quality tyres without feeling that we've depleted our bank balance. This is why it's so important to talk about money, especially when it comes to these purchases our partners may not think are essential.
However, it's important to develop an ongoing dialogue if you want to make sure that serious problems don't get simply swept under the rug. Learning how to talk about finances will also help to set a good example for your youngster as they grow.
Consider Consolidating Debts
If you've recently found out that you're pregnant, but you know you're not in the best position when it comes to debt, then it might be time to re-think your approach to paying off the money you owe. For instance, if you have a lot of debts spaced out over credit cards with high-interest rates, then it might be a good idea to consider switching your payment options to a single loan with debt consolidation.
When used correctly, debt consolidation loans can help to reduce the amount you pay in interest and help make your life run a little more smoothly because you only have one expense to worry about each month.
Make the Most of Freebies
Finally, don't forget to enjoy freebies whenever and wherever you can get your hands on them. New mothers are often eligible for welcome packages from companies that might include a few free diapers or a tester packet of milk formula. While these free giveaways won't keep you going forever, they can be a great way to reduce the amount you have to spend when your baby first arrives.
There's always the option to ask for some of the things you need at your baby shower too!