Quick Fixes To Transform Your Home This Christmas
This is a collaborative post
As the festive period approaches, you start the think about the ways you can transform your home. You might not be looking for big, costly pieces of work to do, but smaller changes that can make just as much difference to your living space.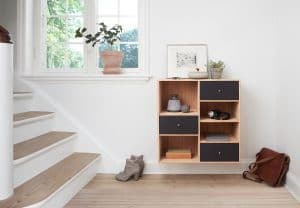 So, if you're looking for quick ways to do that, you'll find five key tips on achieving the same effect as a dramatic transformation with less of the stress. Some of these ideas are even budget-less, only requiring a bit of effort instead; making them perfect for a small home spruce this Christmas.
Wash The Furnishings
First things first, one of the most dramatic ways to transform your living room this winter is by giving everything a good wash. It's something you probably mean to do more often, but let's face it, life gets in the way. Strip off the cushions and give them a good wash. Do the same with the throws too. You'll be surprised how fresh and bright they can look, adding a new lease of life to the rest of the room.
Fingerprint Free
Sometimes, no matter how hard you try to clean up after them, you can find tiny little fingerprints dotted around the home. On a week to week basis, you might not mind so much, but at Christmas, it's a whole other story. If you've got guest coming round, make sure to give the glass in your home a good clean beforehand. Then just as they arrive, you should be able to rub over everything with one of the microfiber cleaning cloths to ensure the little prints are 100% gone.
Brighten Up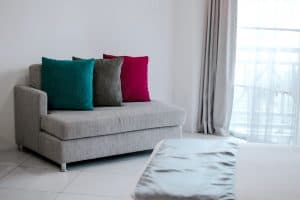 Another quick fix to try around the home is a spring cleaning staple. Grab a bucket, cloth, and a homemade cleaning mix and get to work on the details and features found around the home. Things like the skirting or shelving, banister and door frames can get a lot dirtier than you think. A quick polish every now and again might not cut it at Christmas. After a bit of effort, you might find that the rooms in your home look brighter than ever.
Bring Rooms Alive
Winter is a beautiful season, but the lack of light can bring a downer on your day. If your home isn't ideal for natural lighting, it's even worse. So, instead, you have to work with what you got. Additional lighting is always an idea, but one of the best ways to add life and brightness to a room is with freshly cut flowers or plants. Sometimes a bit of colour is all a room needs to look a lot more alive.
Freshen Up
Airing out rooms is something we all know to do, but sometimes the chill in the air is just too much to handle to do it for long periods at a time. So, instead, dotting a few good air fresheners around the home might be an alternative option. Not only can you switch up scents, but the automatic kinds can keep rooms smelling fresh for hours on end.
How do you transform your home ready for Christmas ?