Savvy Saving Tips For a Rainy Day
This is a collaborative post
Have you decided to set up a rainy day fund? Are you hoping to book a summer holiday or would you like to try and move up the property ladder or start putting money aside for your children's future? Whatever your motive, it's always good to have a pot to dip into when you need money unexpectedly, or you fancy treating yourselves. Putting money away can be tough, but there are some surprisingly easy ways to spend less and save more.
Reducing spending
Think about what you spend money on every month. What are your biggest expenses? It may not be possible to bring down your rent or mortgage payments, but what about trying to save money on petrol and food shopping or making an effort to cut your energy bills? If you put your mind to it, there are almost always ways of saving money.
Start with your weekly food shop. If you're trying to be more disciplined, it's a really good idea to embrace the simplicity and convenience of online shopping. This way, you can take advantage of a visible running total, and you won't get lured in by special offers and promotions, which usually cause you to buy a load of stuff you don't need. Make a list, and stick to it. Over the course of a few weeks, you may be surprised at how much you can save.
When it comes to energy saving measures, nobody wants to be sat at home shivering, but there are easy ways to cut down. Don't leave lights on and switch old bulbs for energy-efficient versions. Don't leave taps running, and try and shower rather than having a bath. Use a thermostat to control the temperature, and plug in gaps around doors and windows to keep heat in.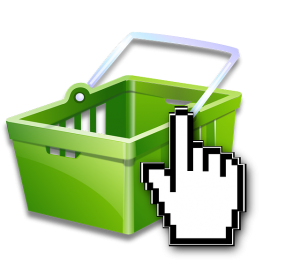 Saving more
Before you open a savings account, shop around for the best offers. Interest rates tend to be very low at the moment, but it's still worth doing some research. Once you've got your account sorted, take a good look at your budget, and set up a direct debit payment from your current account to your savings account. Make sure you can afford the monthly payment, and factor it in when you're doing monthly budgets in the future.
It's spring, and this means it's time for a good clear out. Rather than throwing everything in a skip or taking a trip to the tip.Think about trying to sell anything you don't want. One man's trash is another man's treasure. If you've got games consoles, DVDs, wardrobes, or clothes you don't want to keep, you could make money out of them. List them online and then use sites like Shiply to save on delivery or investigate local car boot sales. Even if you don't make a fortune, it's still worth doing.
The Easter holidays are fast approaching.You probably want to spoil the kids and arrange some fun-filled family days out. If you're on a saving drive, you can still do this. Search online for information about free events in the area, and collect vouchers for attractions. It's often worth booking tickets for attractions online, as rates tend to be lower. If you plan to travel, it may be worth looking at options like buying a family rail card.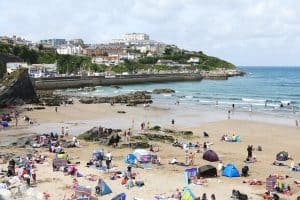 If you're keen to save for a rainy day, hopefully, these tips will come in handy!