Our top 5 things to watch on telly in June 2018
*This is a collaborative post*
Anyone who knows me well will tell you that I am a complete telly addict. I love to watch telly and although I have two kids I do watch a lot of non child related programs. The people over at Panasonic have asked me to share with you my top 5 things to watch on telly in June. Now it was very hard to cut it down to 5 so I have tried to give a range of programmes. So that hopefully there is something for everyone.
My top 5 things to watch on telly in June
Love island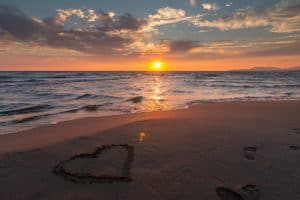 Love it or hate it love island will take over social media and the telly for the next couple of months. I am a big lover of Love Island I'm not sure what it is but I cannot wait to watch it on an evening. I think it's watching people make complete fools out of themselves . Yes they are all slim pretty people. But come on would you watch it if it was an over weight middle-aged woman and a bloke with man boobs. Especially if you have HD Panasonic telly that show all their imperfections. I don't think so as much as I love watching it I'm just so glad I'm not young and looking for love it looks like a lot of hard work.
Lethal weapon
Now this is one of my favourite programs at the moment. If you haven't watched it then you need to . It has the perfect mix of action and comedy. You will probably remember the main character in it from my wife and kids many years ago . It first came to our screens in 2016 so you have a few episodes to catch up on but it won't disappoint I promise.
Safe
This is a Netflix original program and one we binged watched over a weekend . It has 8 episodes and each one makes you need to watch the next one to find out what happened. If you're a lover of programmes like Broadchurch you will love this one. It has so many twist and turns it will for sure keep you on your toes . I won't say much more as I don't want to spoil it for you .
Also if you have Netflix you need to check out Sinner. Now that was an interesting watch !
Ackley Bridge
Ackley bridge is now in its second series and is all about the lives and cultures of a largely diverse white and Asian population. It's mainly set in a high school and there are many familiar faces in it. It has a perfect mix of humour, romance and everything else you want from an easy to watch programme.
Million Dollar baby
Now if you don't love reality telly this one is not for you . Lateysha who first came on our screens many years ago in MTV's the Valleys and who has also been on big brother . Is trying to make a million for her daughter. It shows how she's making this money from starting her own business to being paid to promote things on social media.
Although this program is a little crazy I really do admire her for wanting to make the most of the fame she has now and save that money for her daughter . So when she grows up she won't have to have the money struggles she did growing up .
This programme will split people in half for sure there will be people who love it and then those who hate it. So like I said earlier if you're not one for reality tv then maybe don't bother with this one.
What's your favourite thing to watch on telly at the moment ?