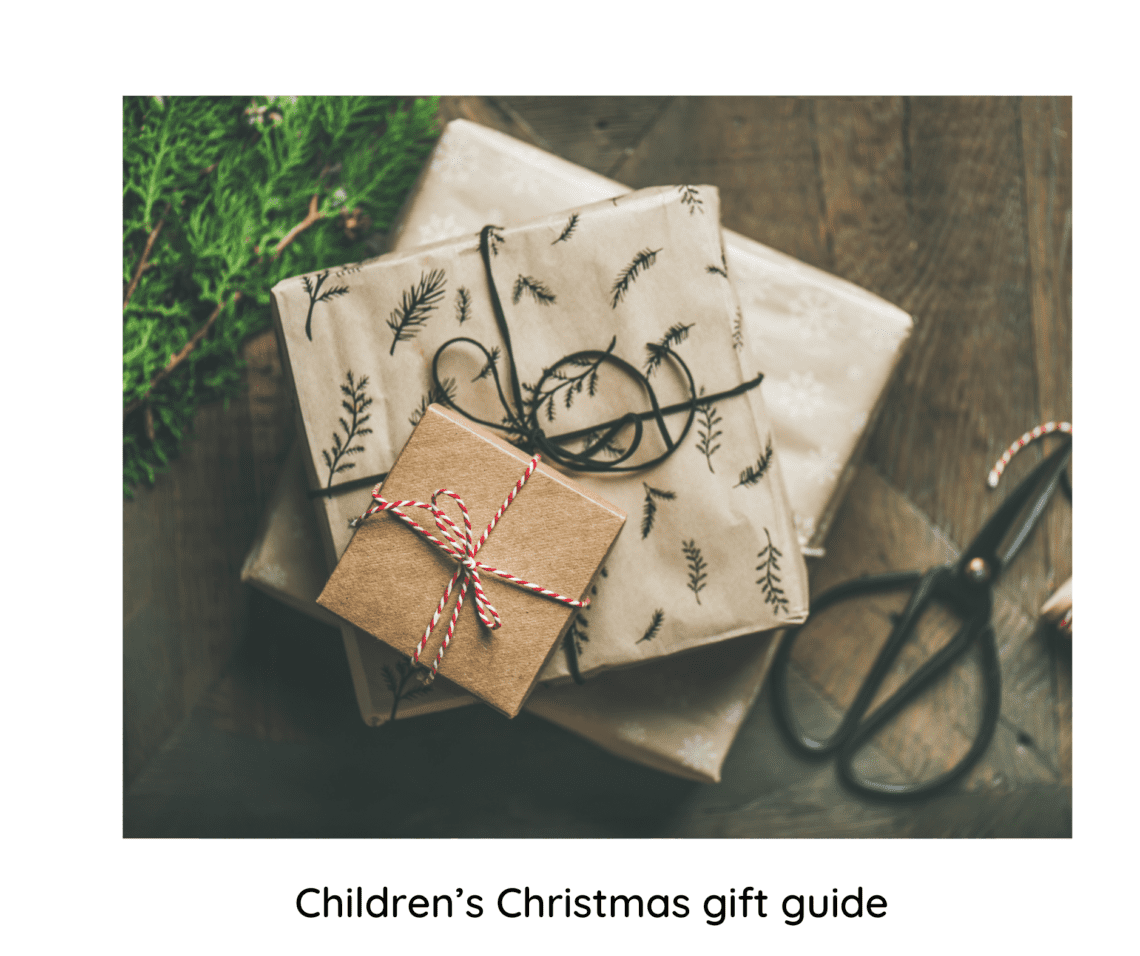 Children's Christmas gift guide
This post contains affiliate links, Any products with a * in the heading were gifted to me for free. For inclusion in this gift guide. All opinions are my own.
Christmas is fast approaching and if your kids are anything like mine, they are busy planning what they would like. Christmas can be an expensive time that is why in my adult's gift guide I wrote down some ways to save some money so make sure to check that out.
I have a collection of different gift ideas to share with you that range in price. So, there will be something for everyone.
Connetix Magnetic Tiles*
I really like to get my kids toys that gets them away from technology especially on the weekends. These Connetix tiles are perfect for that. They let children's imaginations run wild as all the pieces can be used with each other making endless opportunities of things they can build with them.
The magnets in the tiles are extra strong meaning your child's structures wont fall over when they start to build. My two created really tall structures and the magnets didn't loose their strength. The magnets are sealed and riveted for extra safety also.
I also really like the fact that the colours are muted as the colours then don't take away from the amazing creations your children are creating.
In this set there is 120 pieces that consist of smaller and larger pieces, window sections and also triangle shaped tiles. These are suitable for children 3 years plus and will last you for years to come. As these tiles provide children with an open ended play experience they can transform them into anything their imagination creates. There are also other sets available meaning you can expand on your child's set one of the other sets is a ball run with clear tubes and wooden balls which looks like lots of fun.
Better you Children's products
Self care hampers aren't just for adults children love them as well. As a parent myself I can confirm how helpful it is when people buy the children bits that I need to buy every month for them. So why not this Christmas put together a hamper for the kids including things like Shampoo. conditions and some of these great products below from Better you.
Vitamin sprays aren't something I have used with my two but I have to say I am converted after trying these. They are so quick and easy on school mornings. Just a quick spray in the mouth and your children get the vitamins they need. Some of the sprays contain 14 different vitamins and minerals to support children's health and wellbeing. They also do sprays to support children immune health containing 5 immune suppering nutrients.
The thing I really like about these sprays is that they have the lovely illustrations of Roald Dahl and have tasty flavours like bubble-gum and blueberry, Raspberry, grape and orange and chocolate and Marshmallow. Each spray bottle has between 32-100 doses depending on the spray you go for, they are also suitable for children 12 months+
The next thing I would put in a selfcare hamper for kids is some bath products. The better You Magnesium sleep flakes are great. They are not only fun to hear them whizzing and popping in the bath they help to naturally relax tired little bones and support a good night's sleep. Which for any parents is worth it's weight in gold.
My children have always loved a lavender sleep spray and BetterYou also do a magnesium sleep spray which works wonders. If sprays are not something that intert4ets you then they also do a body lotion which is great to put on after the bath.
The paediatrician approved mineral lotion is suitable for children 12 months+ and helps to settle children of an evening. Ava likes to put this on before we have a story at bedtime so she can listen to the story whilst this is doing it's magic and by the end of the story I can see that she is visible more chilled and ready for bed.
Stationary Gifts for Children
Both of my children are big lovers of stationary they love to sit and draw. So every Christmas I like to stock up on different things that they can use to mark make. A brand I always go for with the children is stabilo. I have never had a product from them that we have never liked. The trio Deco set is one of our favourites as the metallic pens are perfect for elevating their drawing and creative experience.
They have a triangular grip zone which means it encourages children to hold the pens in the recommended tripod grip. The tips are XL which makes colouring larger areas easier. Then pens create a lovely glitter effect on a variety of different surfaces.
The Stabilo 10 pen 68 is also another great set for budding artists as the finer tips allow children to add more detail to their drawings. The great thing about these pens is that they can be left without the lids on for 24 hours before they dry up. They also wash really easily out of clothes which is a huge benefit for me as Alby still likes to get the odd bit of pen on his clothes.
Then there is the staple of any good stationary set a stabilo highlighter. Now these have made their way to work with me as I love a good highlighter. The colours are so vibrant and last for ever. It just makes my to do list so much more appealing after I have colour coded it in order of importance.
Chocolate treats
What is Christmas without a Chocolate treat. For many Children it's not just as easy as picking up their first thing they see and just eating it without any concern.
As a nursery Manager myself I have seen the increase in the amount of children that have allergies or intolerances which means they sometimes miss out on these treats. However it is becoming easier to get tasty chocolate treats for children that are dairy free. Well Nomo have a wide range of chocolate treats that are Dairy, Gluten, egg and nut free. which is truly amazing and I can honestly say me and the children tried some of the treats below and I couldn't tell the difference at all.
The other Chocolates we haven't eaten will be donated to our local food bank so that they can be gifted to children over the Christmas period.
What Nomo do so well is making great tasting chocolate free from chocolate that is still appealing to children in a variety of different flavours. Our Favourite is the Chocolate Fudge Reindeers.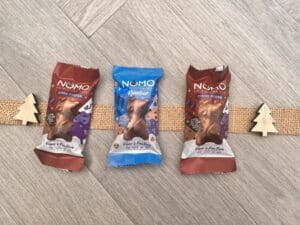 I hope you find some of these products help you with gift ideas this Christmas.