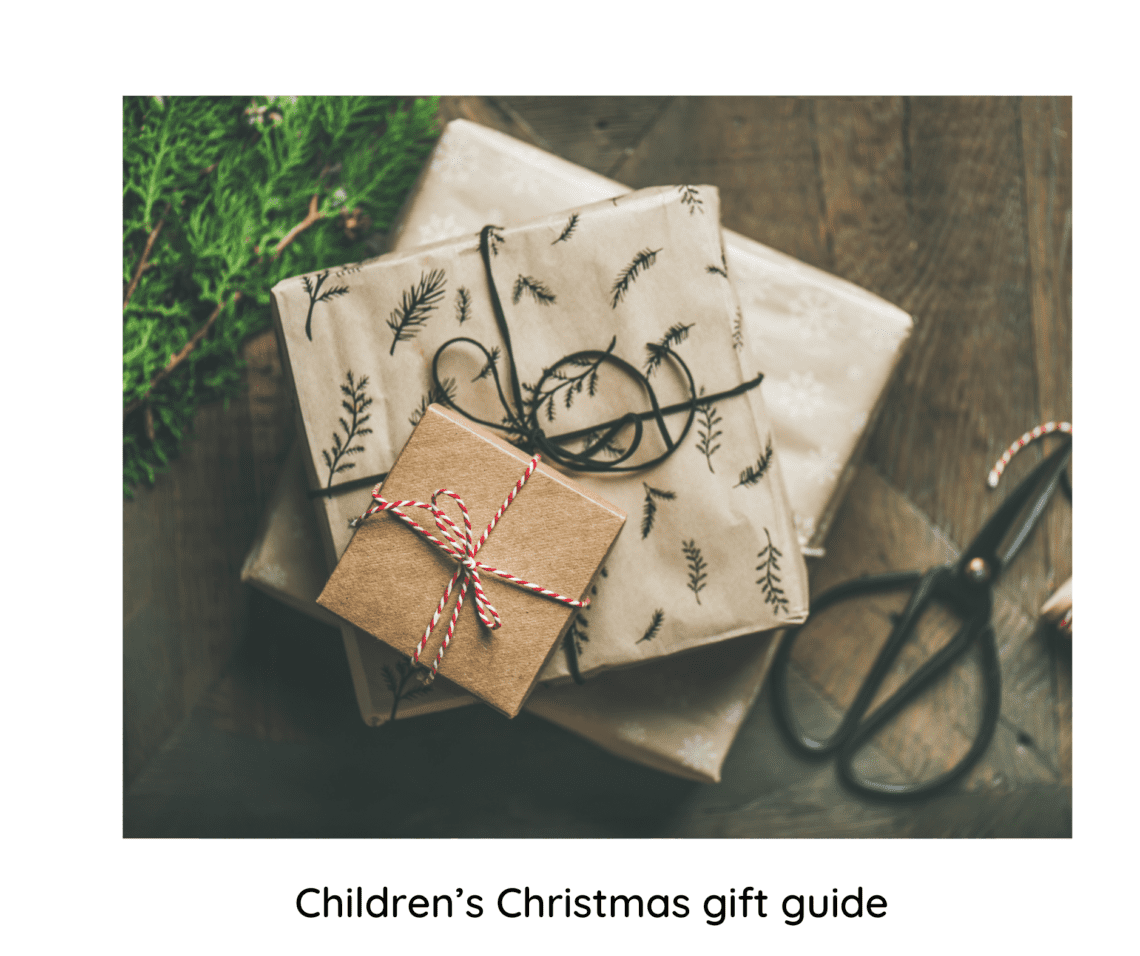 Children's Christmas gift guide
This post contains affiliate links
Christmas is fast approaching and if your kids are anything like mine they are already busy planning what they would like. Christmas can be an expensive time that is why on my adult's gift guide I wrote down some ways to save some money so make sure to check that out.
I have a really cool collection of gift ideas for children to share with you. All of the products below I have very kindly been gifted. The products below are aimed at children 3 years – 8 years of age.
Love Leggings
Now I know you might be thinking about why to put leggings in a children's gift guide. Well, my reason for it is that many parents may be in the same position as we are. My kids birthdays are very close to Christmas so it means they get more than enough toys in a short space of time. So when people buy the kids clothes or pyjamas I really appreciate it. Plus it helps me out massively as they are constantly growing so need new clothes all the time.
Love leggings are some of the best leggings I have had for Ava. They are such great quality and keep her lovely and warm during the winter months. They really do stand the test of time, Ava isn't the most careful of children she falls over regularly but the knees stay in one piece. They also wash really well and don't fade at all.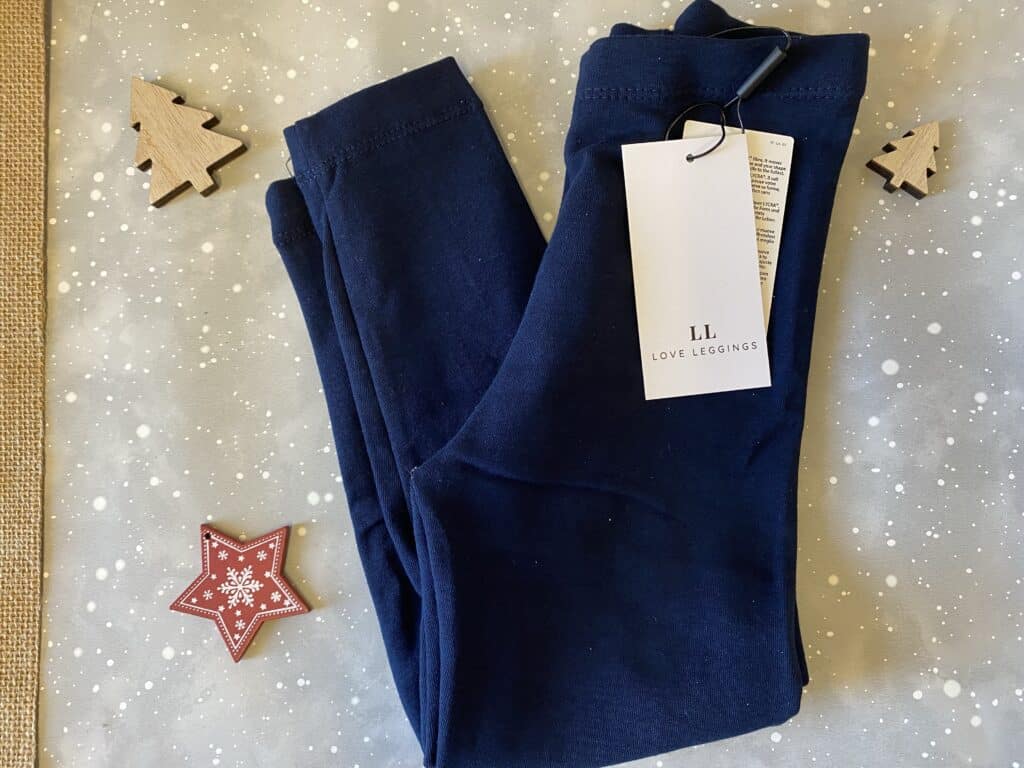 The Full-length leggings come in 17 different shades and start from 1-2 years and go up to 12-13 years. They also have a range of lengths, so your child can have great leggings all year round.
The Love leggings above are full-length Navy leggings and are priced at £10.50
Frugi clothing
One of our traditions is Christmas Eve boxes. However I do these with a little bit of a twist, they have their Christmas boxes come out on the first day of advent. With their advent calendars, a little treat like a hot chocolate bomb, a ticket I make on my computer with a picture of a Christmas day out I have planned on it and a Christmas outfit be it a top or a dress.
This year Frugi very kindly send me a Christmas outfit for the children and they are so lovely!
The first item they sent us was the Adventure Applique top. Which Alby picked himself he loved the reindeer on the bike he thought it was so funny. I really like the fact that this top isn't overly festive so Alby can get a little more wear out of it.
The material of the top is lovely and thick and it fits Alby so nicely. Alby is 4 in December and I got him this top in 4-5 years. I wanted it to have some growing room in. In the hope, it may still fit him next year.
Ava picked the Party skater dress which is just so pretty. Ava's not been one for dresses in the past but recently it's all she wants to wear and this is the perfect dress for the festive period. The print on the dress is so cute with little Christmas trees and polar bears.
I really like the fact that the bow can be detached from the back and then the press studs can be hidden. It's such a clever idea. Ava loves the fact that this dress is perfect for twirling around. As she spins the dress spins outwards like the dresses she has seen on strictly which she loves.
Again the fabric is really thick and warm and is super soft. This is down to the organic cotton that Frugi use to create their garments.
The Adventure Applique top is available in sizes 0-3 months – 9-10 years and the price ranges from £14-£16.80
The party skater dress is available in sizes 0-3 months- 9-10 years and the price ranges from £32-£36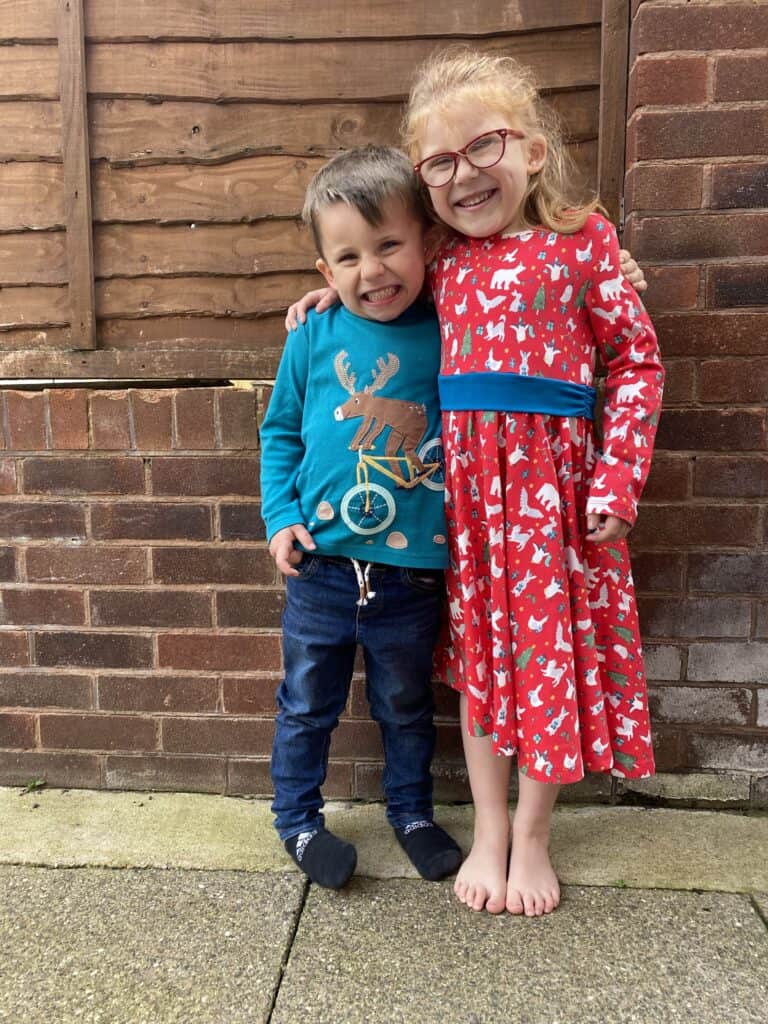 GeoMag Mechanics Gravity loops and turn
My kids have loved every GeoMag product they have tried especially their magnetic blocks.
The Geomag Mechanic Gravity set is based on a gravity motor. Basically, it uses the weight of the Geomag spheres to kickstart the mechanisms and movements of the different structures.
Key features
Mechanical and magnetic construction systems
A STEM product that can stimulate scientific learning
Winners of numerous awards
Suitable for children 8 years plus to develop their imagination and curiosity through the science of magnetic construction
It has 130 plastic mechanical elements
Made using recycled plastic
The GeoMag Mechanics Gravity Loops and turns is £34.99 from the Entertainer.
Emoji Action Game
This game has been a big hit with my two. The aim of the game is to get rid of all your cards. There are certain cards that require you to do something. Like the dancing lady that is put in every mom's group chat on a night out means, you have to get up and dance. The last person to do the action gets all the cards in the middle.
The Emoji action game is available from Amazon for £10.99
Bloomsbury Mill Winter Wonderland bedding
The Winter Wonderland bedding set from Bloomsbury would make a great addition to a Christmas Eve box or even a little treat to kick off the festive period. The Duvet set comes in a cot bed, single and double. This means children of all ages can have a festive fun bedding set. Maybe even parents can join in too. If Christmas is your thing then they also do curtains and Nap mats.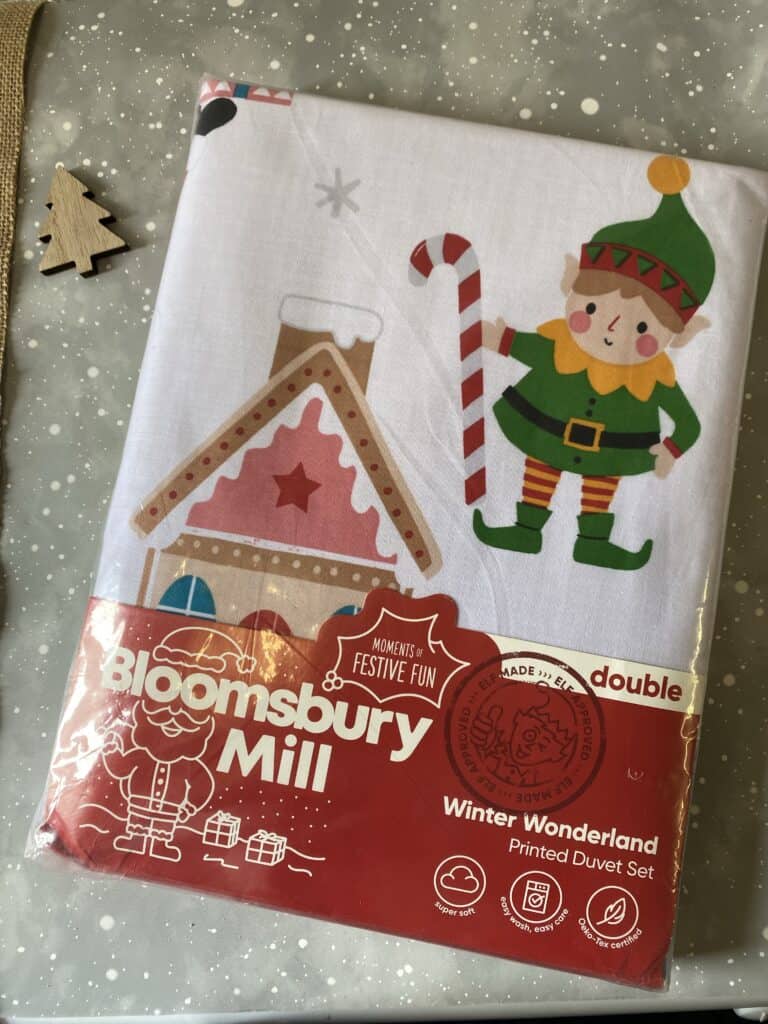 I have had Bloomsbury bedding before for the children and the quality of them are fantastic. They are super soft and if hung to dry they need little to no ironing which is a winner. They are vibrant in colour and from past experience I have never had any issues with the colour running.
Also, all their products are Oeko-Tex certified which means all products are ethically sourced and are to the best industry standards.
The single winter wonderland bedding set is £14.99 and the double set is £18,00.
My Fairy Garden
My fairy products are always on Ava's list. She loves to watch the gardens grow and then use scissors to keep the gardens in shape. She also sings the theme tune a lot from the TV advert.
The My fairy garden Flower addition comes with
1 Fairy Garden bowl
1 fairy figure and 1 doormouse figure
1 shell water feature
1 fairy house and 1 doormouse flower house
1 washing line with pegs, posts and a blanket to peg on the line
1 packet of grass seed
1 packet of coloured gravel
1 fairy stairs
1 fairy flower
1 clouring book.
Children can create their own fairy garden using all the things inside the box. Picking where to put their gravel path and grass, Remember though before you start you will need some soil for the bottom of the fairy garden bowl. The Fairy Garden is suitable for children ages 4 years plus.
The My Fairy Garden flower addition is available for £13.10.
My fairy garden – Flower bed babies
The sweet little flower babies Ella, Lila and, Mila are sleeping in their flower beds. These flowers come with magical petals that grow into beautiful red edible leaves once planted in soil. Just simply use the tub packing as a planter then the plastic lid to put on top to keep the seeds warm which helps them to grow.
The Flower bed babies can be purchased for £5.49 on Amazon and with there being three to collect make sure to check which one you are buying if you needing a particular one. Thankfully it says on the tub the babies name so you won't have loads of multiples if you don't want them.
Treasure themed Treasure trail
Over the last 18 months, we have been on a lot of walks and now we have Luca (our dog) we are still doing lots of walks. So having something that makes walks for the children more fun is a big win.
Treasure trails are the perfect stocking filler. With more than 1,200 trails to choose from all over the UK, there is for sure going to be a walk by you. Treasure trails are the perfect way to explore hidden corners of villages, towns, cities and landscapes around the UK.
The treasure trails highlight interesting facts, give you puzzles to solve, mysteries to solve and treasure to hunt. This is a fun present for the whole family to enjoy no matter how old they are.
Treasure trail booklets cost £9.99 for the downloadable print at home version or £11.48 for the posted version. These can be found on their website.
My 1st Adventure kit
Children love to go on adventures and you can make it a little bit more exciting with the My 1st Adventure kit. It has everything in it that will be needed on any good adventure. From camo cream for those more top-secret adventures to a whistle and whistle just in case you need some help.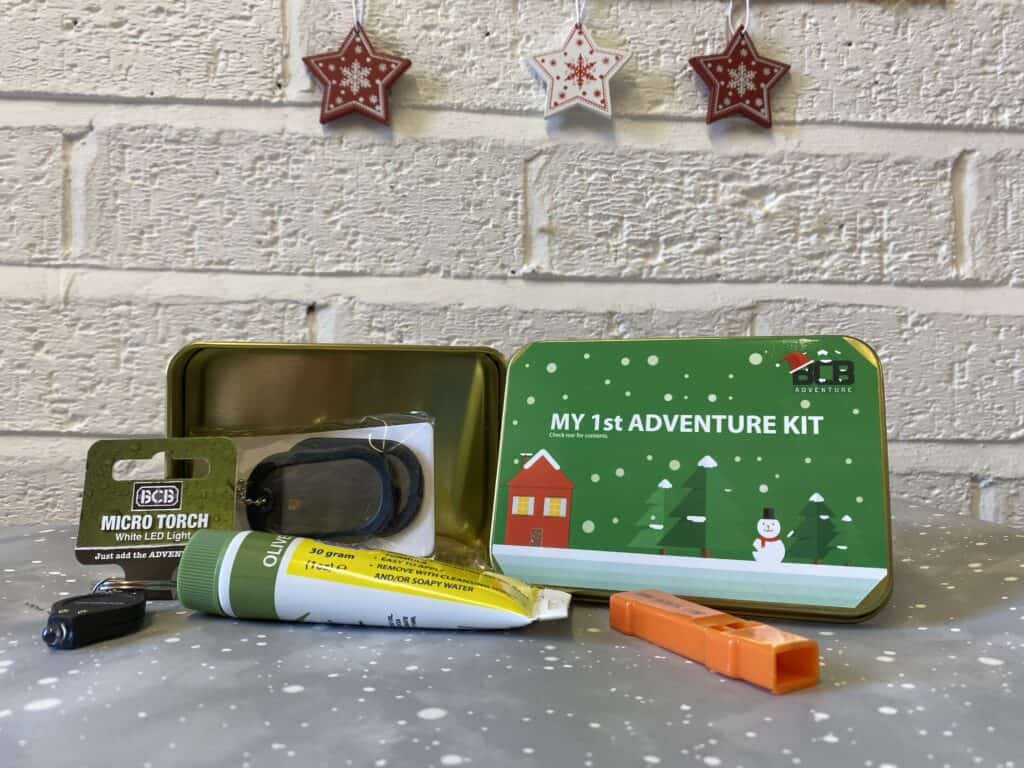 My 1st adventure kit would make the perfect stocking filler and can be purchased from Amazon for £7.37
Play foam
I am that person who will buy your kid's messy things for Christmas and birthdays sorry. I think it's because I let my kids play with things like that at home nothing is really off-limits and that's probably because I've come from a nursery background.


The great thing about play foam is that it doesn't stick to your hands, clothes or floors which means it's sensory fun but not messy. Play foam also never dries out so it lasts for ages. We've still got some from last Christmas that's still works perfectly.
Children can use play foam and mould it into anything their imagination can think of. Once they are done they can squish it up and create something new.
play foam comes in many different varieties, we were sent the sparkle one which Ava loved. Some of the glitters does come off onto the skin but it easily washes off.

You can purchase the classic Playfoam from Amazon for £8.50 for the starter pack which comes in multiple colours.
Number Blocks Mathlink cubes
Another thing I like to buy both my children and others for presents are educational gifts. Particularly products that are fun but children can learn at the same time.

Number blocks are enjoyed by many children from watching them on CBeebies. They also have some great learning resources that are both fun and have the familiar illustrations from the tv show.

The NumberBlocks math cube set contains 251 pieces, the activities inside tie in with the episodes on tv. So your child could have some quiet time watching the number blocks program and then do some more focused learning using one of the activities.

The activity cards are wipeable so can be used again and again. This would make a great present for children who are starting to learn about numbers or want to further their number knowledge.

You can get the Number blocks activity set from Amazon for £19.35
I hope this has given you a few ideas of presents you could buy this Christmas.