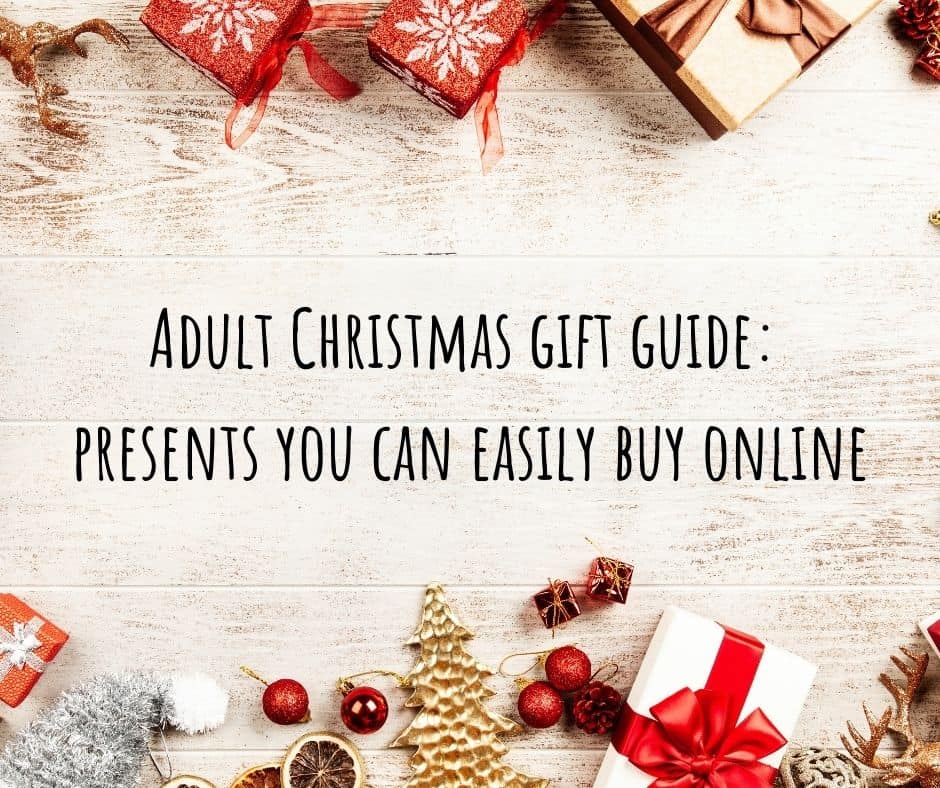 Adult Christmas gift guide: presents you can easily buy online
This year for many Christmas shopping will be done online. I know this year I will be doing more and more online so I don't have to go to the shops. You can get literally get anything online now. I have very kindly been gifted a range of products for free in return for inclusion in this gift guide. All products can easily be purchased online. From present ideas like a Tile slim to some yummy chocolates. I hope you enjoy the selection of gift ideas I have put together.
Tile slim
I can be the most organised person at times. Like I have lists for everything, I like things to have their homes and I cannot go to bed unless my house is tidy. Sometimes though it doesn't matter how organised you are. Sometimes things just seem to sprout legs and not be where you left them.
The main things that I loose are my phone and purse. I don't know why I have just always misplaced them. I have had to cancel all my cards before due to losing a purse which I then found in the most random place a few weeks later. Which is the most annoying thing ever.
So having a tile is going to change things for sure. No more running around 5 minutes before leaving the house trying to find my purse. This really happens more than it should and I should really put it in one place all the time but I just don't.
How the tile slim works
Once you have your tile you will need to download the tile app. From the app, you can pair your phone to the tile and other tile enabled devices like HP laptops and Skull candy wireless headphones.
You then just need to pair your tile with the app which is really easy to do and go through the site by step instructions.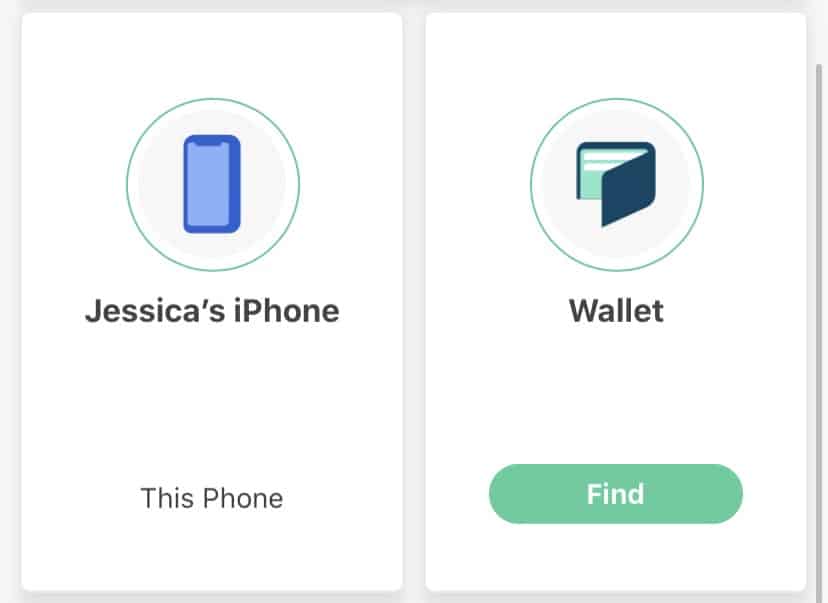 To find my purse now all I need to do is go onto the app and press the picture of a wallet and that will make the tile ring a tune. I can also use the tile to find my phone by pressing the tile button twice. Which will then make my phone play a tune.
I can see this tile being really handy when travelling. So putting it in with the passports so I can easily locate the passports easily without huge stress that I have forgotten them.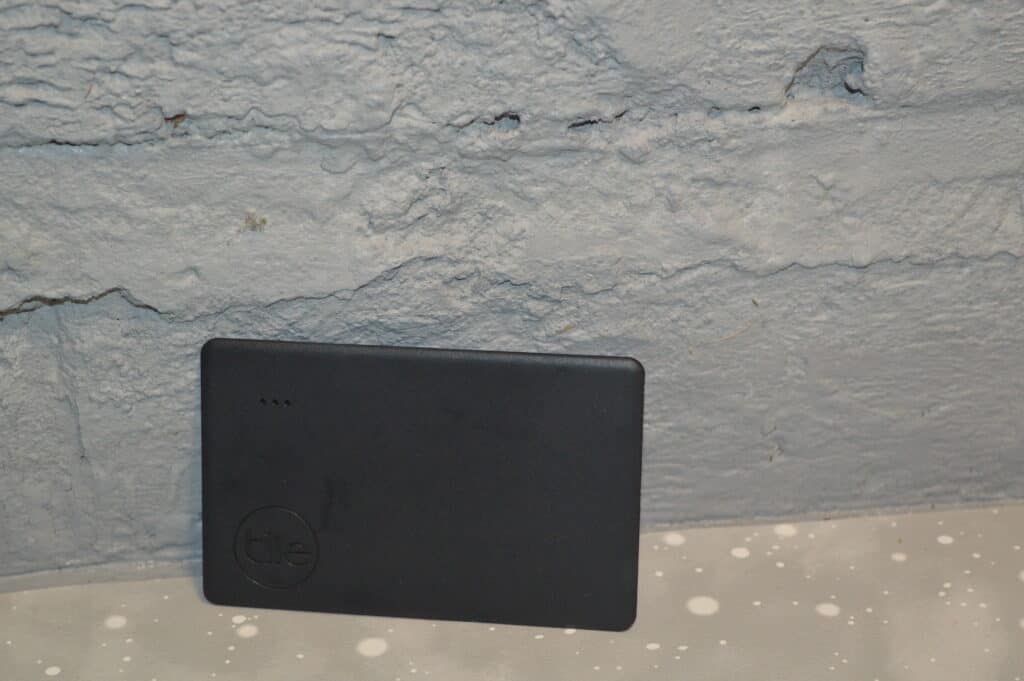 The only downside for me is that the batteries only last for 3 years and you're unable to change them. Meaning you will have to buy a new tile. I think they do offer a discount on a new tile but I would much prefer it if could just change the batteries.
You can buy the tile slim from amazon for £22.20 per tile.
ION8 leakproof bottle
I'm really trying to change my habits and be more environmentally friendly. One of the main ways I'm doing this is by taking a drink with me when we go out anywhere. So I don't buy anything that's in a single-use plastic bottle.
The ION 8 bottle is a reusable bottle that can be thrown into the nappy bag and it won't leak. Not only is it leakproof but it's also BFA free. Also, it just looks really nice. The vibrant colour makes it really attractive and it feels really nice in my hand. It's shaped perfectly and isn't uncomfortable to hold.
The Ion8 leakproof water bottle can be purchased from amazon for £6.99 and comes in a range of different colours.
Vaso
Another swap which can be seen in restaurants and eateries are plastic straws. Paper straws have now taken their place which is great but I just cannot get used to a paper straw. Also, I would rather something that is reusable. The Premium glass straws are a great alternative to have at home and can be perfect when your out and about with the addition of a bamboo travel case. Which you can buy from the Vaso website.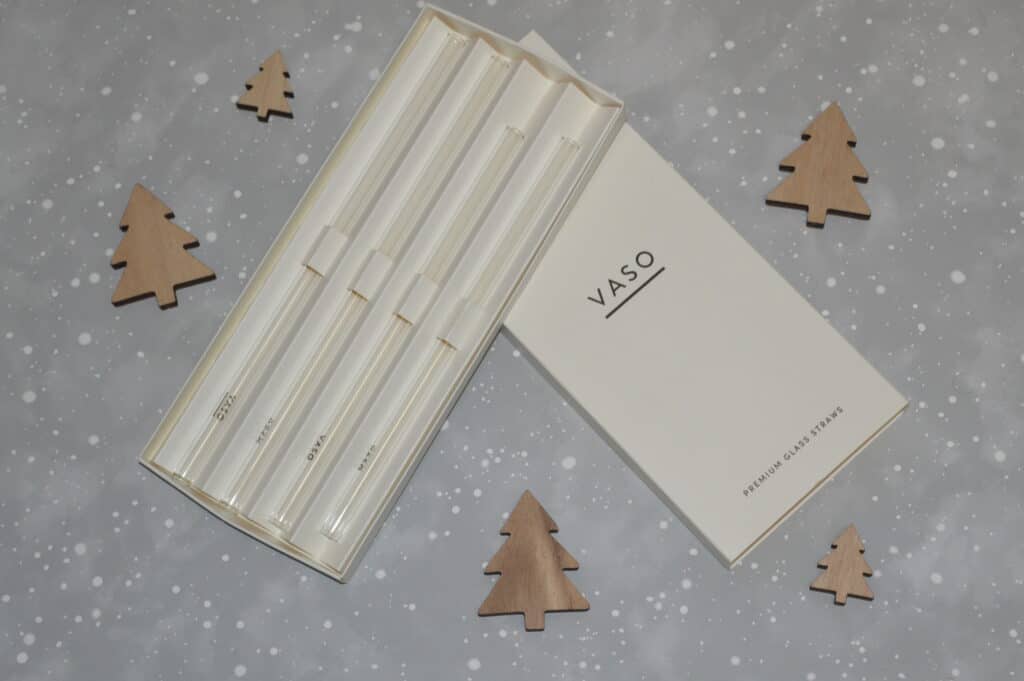 As the straws are made from glass you get that pure taste as they are free from plastics, toxins, mineral oils and BPA. The straws are made from toughened glass and they look elegant. With two different straw lengths to fit the type of glass your using. Then when you're done you can pop them in the dishwasher to make sure they are super clean.
Ibed
With a lot, more people working from home and not necessarily having the space for a desk people are looking for an alternative. If you do your work from an I pad or a table then the iBED is a great way to work from your lap and stay comfortable.
The bean cushion underneath makes working from your lap more comfortable. You can use the iBED with your tablet vertically or horizontally. Making it great to work from and then also to use to watch films from your table/I pad once your working day is done.
The non-slip surface also means you can use your keyboard or rest a drink on it knowing that it will stay in place.
The iBED comes in two colours and can be purchased from amazon for £13.08 for the standard size and £22.95 for the extra-large size.
Spice pots
During lockdown, many people have found a new passion for cooking me included. For me cooking allows me to escape from the crazy world for half an hour and make something yummy for my family to enjoy. The spice pots make cooking so much easier. You don't have to have a cupboard full of different spices in order to make some Indian inspired food.
The festival survival kit comes with a pot of Korma spice, sweet spice, Bhuna and Goan spice mixes. On the side of each pot, it tells you what you need to do to make the most perfect meal. I just think these pots will be so handy for the day after Christmas when you really don't have the energy to cook. Maybe even add the leftover turkey and make a turkey curry. Which to me sounds much better than cold turkey sandwiches. Which we eat for days after Christmas.
The spice pots are 100% natural, Gluten-free, Sugar-free, Salt-Free and nut-free. Which means they will make the perfect gift for so many people. The festive kit also comes with a little recipe book. That includes some really quick and easy recipes, like mini coronation turkey pies which sound amazing.
Each spice spot has 8 servings worth of product which is amazing. You can purchase the festive food survival kit for £14.95 from the spice pots website. The other thing really loved was that you can buy refill packs so if the receiver of your spice pots gift loves them which I'm sure they will they can purchase refills from the Spice pots website.
Sugru
Sugru do a great range of sets that make the most perfect stocking filler. The create and craft set is perfect for your crafty friends. With a book filled with fantastic ways, you can use Sugru around your home. I personally love the Key embellishment which is something I really need to do to my keys. As two of my house keys look so alike. I'm always getting to wrong one.
You can buy the Sugru create and craft set and all the other sets from Amazon for £11.99.
Scu Solid cologne Uk
Solid cologne is a solid wax based cologne. It's made from natural wax and skin-friendly cologne. Which can then be applied directly to the skin. The cologne comes in a small tin which makes it perfect for a man on the go. Popping into your jacket pocket or bag.
I have to say this is something I have never seen before. However, I think the idea is genius no more knocking over bottles and breaking them. Best of all thought is that it smells amazing. I popped a bit on to see how the fragrance could last and I could smell it all day. It stayed there and stayed strong but not too over powering.
They describe the smell of this cologne as starts with a grapefruit aroma and leads to the heart of aromatic bay leaf and jasmine. The woody base includes patchouli, oakmoss and ambergris. Basically, it smells amazing.
The Alexander costs £17.99 for 18ml but a little really does go a long way.
Guylian
I really don't think these chocolates need any introduction at all. For me, they just scream Christmas treats. My mom buys me a box of Guylian seashells every Christmas. They are just the tastiest chocolate and don't last very long in our house.
Pop a box of these on your next online shopping order. They're the most perfect stocking filler.
This Christmas may be different to years gone by but it doesn't mean that Christmas is cancelled. We can still enjoy the magic of the season we will just be enjoying it a little differently. Shopping online may be the new way to shop but it doesn't mean you won't be able to get the most special gifts.
Bulldog Skincare
Jordan is a big fan of bulldog skincare products. He likes the fact that they smell 'manly' as he put it. Something that I have noticed about this years Christmas products from Bulldog is that they have removed all plastic packaging. Which is amazing, the packaging is made entirely from world land Trust Carbon Balanced paper.
They have a wide range of prodcust to suit all budgets. Smaller items which are perfect for stocking Fillers and also larger items which would make a great main present.
Pictured above is the Original Skincare kit for men which is £15 and then the Original Moisturiser cracker for £6.
Ink and drop images
For many people during Lockdown they used their time to decorate or transform a part of their house. For us was Alby's bedroom, Once things started to ease a little we had someone come and build a wardrobe for Alby. Which then meant I needed another print in a frame which complemented the pictures which already had.
The amount of choice on the Ink and drop website is amazing. From floral prints to slogans. There is really something to suit everyone even Children's bedrooms.
You can pick different print sizes and also if you want you picture to be matt or not. I found the A4 prints fitted perfectly into the Ikea frames we already had.
The flamingo print is £13 for an A4 size in a matt finish and the dinosaur print is also £13 for a A4 print with a Matt finish.
An Ink and Drop print would make the perfect gift this Christmas for so many people. Even just one with a motivational quote on will really make loved ones smile.
A year of you
This year hasn't been the easiest of years lets be honest. However, there are some positives that have come from it. Spending more time with the kids or learning new skills.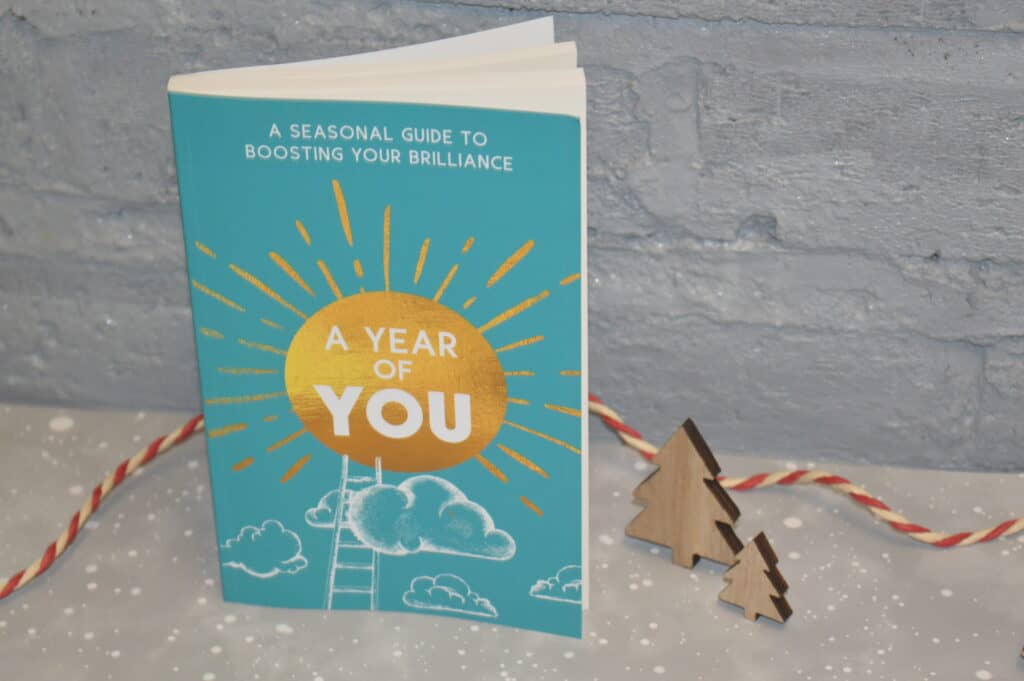 The A year of you book Is the perfect book to start your 2021 with. The book is full of tiny ways to be kinder to yourself, practise gratitude and embrace mindfulness every week of the year.
There are spaces for you to write down your thoughts and feeling and reflect on your week. This book will guide you through the full year from decluttering your mind in spring to helping you to kickstart the cosy kindness of winter.
You can get the A year of you- a seasonal guide to boosting your brilliance from Amazon for £8.42
2021 Diary
Now I now the thought of buying someone a diary for next year may seen a bit of a joke. Espesially as most of last year was a write off. However we have think positive and that things will get better. Why not buy a family member or a friend this beautiful diary and add dates into it. Maybe plan to go out every few months or maybe a girls weekend away. It gives both you and the reciver of the diary something to look forward to.
This beautiful diary has two beautiful butterflys on the front if it. I love that ever week there is a new recipe on each page for you to try. From cakes to yummy meals. There is also information about the art of calm, gardening and wildlife.
Like all good diary it has a pocket for notes, date stickers, reminders, adresses and even a gift list section.
The dairy Diary has been sold by milkmen and women for the past 39 years and they have not long ago sold their 25 million diary so you know it's got to be good.
You can purchase the dairy diary for £8.85 from Amazon
zest for life cookbook
The zest for life cook book contains an amazing 79 recipies. My personal favourite being the weekday meals section as I'm always on the look out for new meals to try with the family. Especially if they are quick and easy to do like many of these are.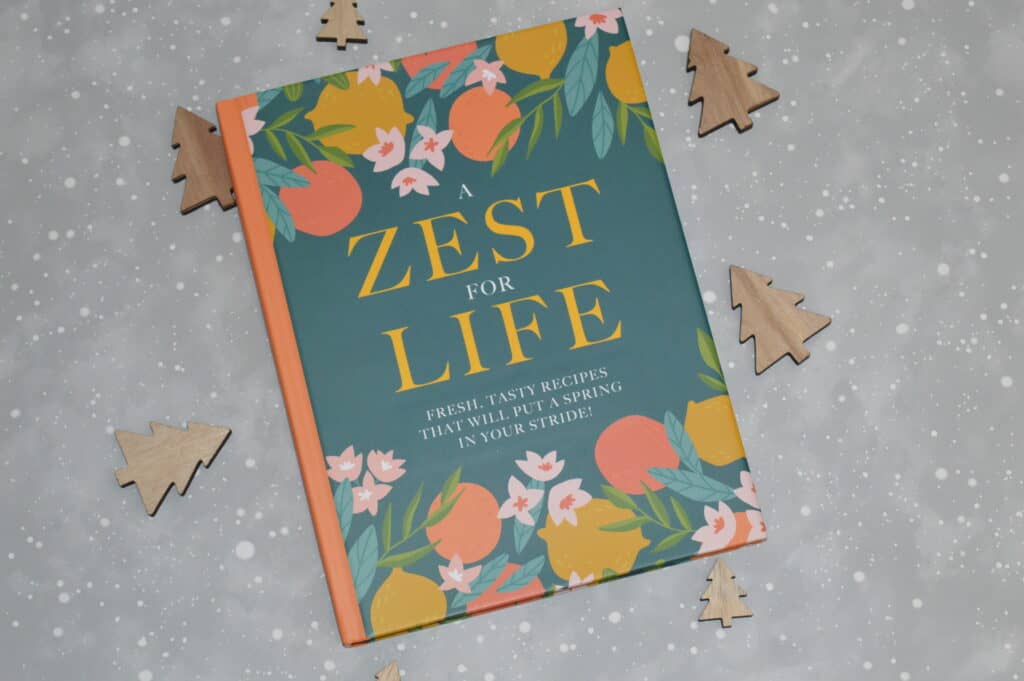 Mnay of the recipes focus on the inclusion of superfoods that keep you fuller for longer. The recipies are nutrious but dont include any faddy foods so you will be able to buy all the ingredients easily. The zest for life cookbook also inclusion some vegan and vegitarian recipies.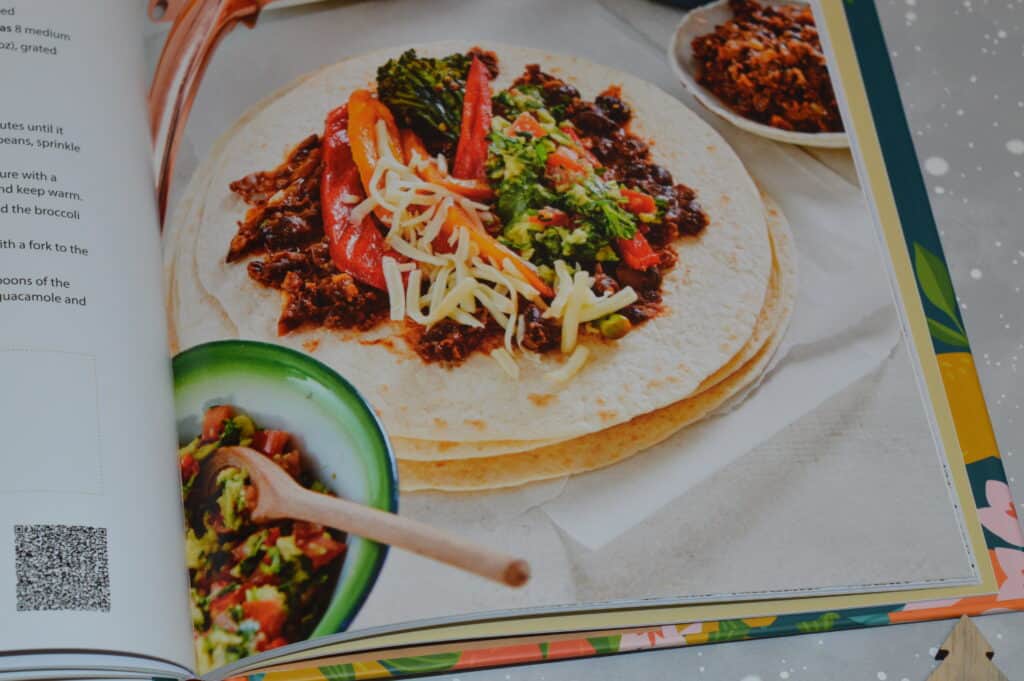 You can get your hands on the zest of life cookbook for £9.99 from Amazon.
Christmas this year will be different but we can still make it special. Hopefully, these gift ideas give you some inspiration and show you the different things you can buy online this Christmas.