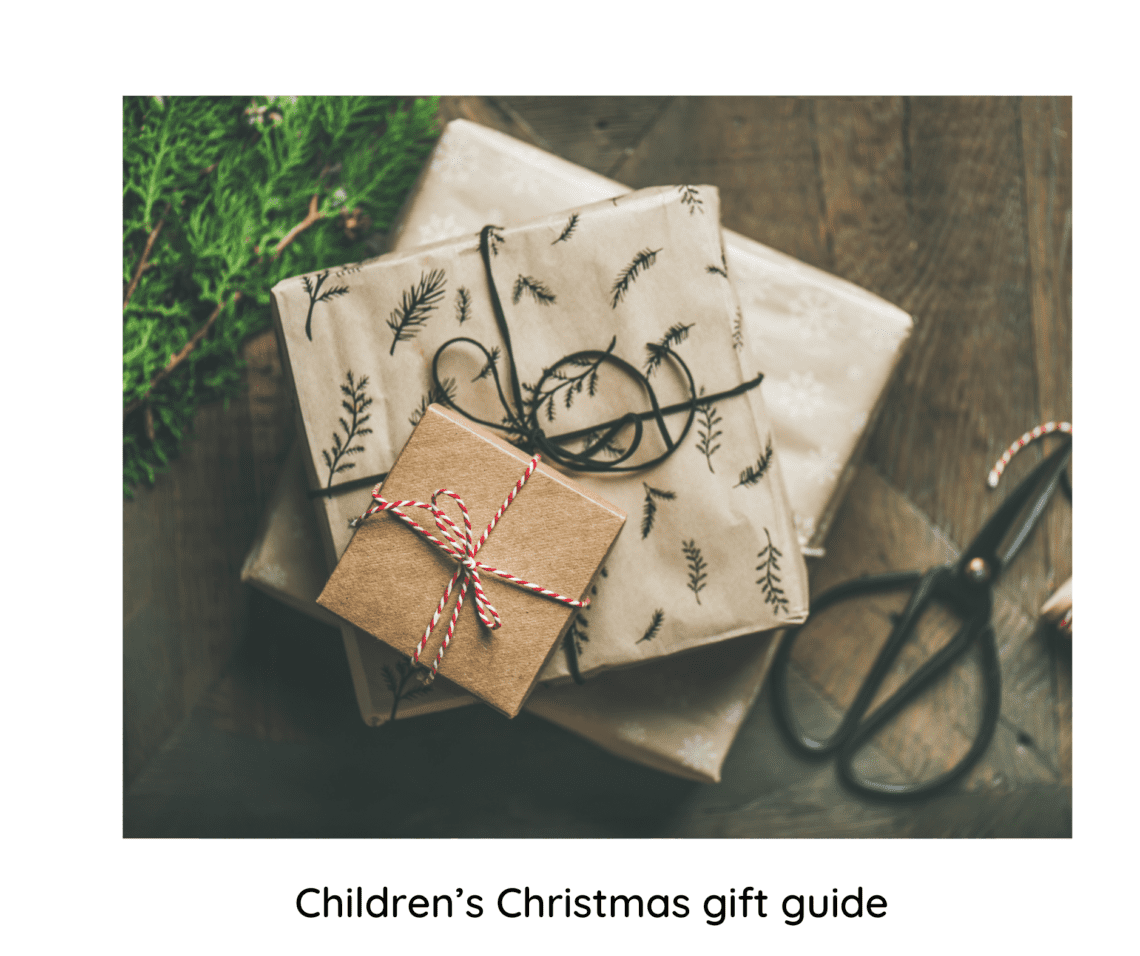 Adult Christmas gift guide and tips for saving money this Christmas
I don't know about you but I love Christmas. This year for me seems to feel more needed than ever. With restrictions in place last year we had to scale back what we would have done over the Christmas period. We cut back on who we had around the house on Christmas day so that we could keep within guidelines. So this year I want to go all out. Now that doesn't mean I'm going to spend loads of money. I will still be looking for deals and special little presents. Here are some gift ideas for you along with how I save some money on presents.
How to save money on Christmas presents
This may not be something you are used to seeing in a gift guide. However, for me, I must look at the money I spend and make the most of the money I have. We have already cut back on the people we buy for so that we can buy more meaningful presents and not buy for the sake of buying.
I am one of those people who will look for a voucher before I click buy. A simple way I do this is by using a browser extension. I like to use Karma which was previously known as Shoptagr. One thing I do is to save items using the karma button when I find something I want. Karma will then notify you if the product changes in price or it becomes available if it was out of stock. Karma will also find the best voucher codes for you. So you don't have to search the internet for them. This also means you will never miss out on a good deal. If you're a person who prefers to shop on their phone there is also an app available.
I also check cashback websites like top cashback to see if I can get some cash back from my purchases. I then save the money made from this and use it towards Christmas the following year.
Lastly, this is a tip for when shopping via Amazon. Make sure to check the tab that says Available at a lower price from other sellers. If you are being organised then you don't need things to come the next day so waiting a week may save you some money. I also like to check Amazon warehouse. You can find this by just putting Amazon warehouse in the search bar on Amazon. Here you can find pre-owned, used and open-box products. I recently saved £20 on a steam cleaner as the box had been damaged. The product was perfectly fine just the box that was damaged. If you do shop via Amazon warehouse make sure to read the description as some products may be missing items hence the lower price.
Gift ideas
Below are some gift ideas for adults. I have been sent these products for free in return for a feature in my gift guide. This post contains affiliate links.
My dog walking handy tin
There is no doubt that the amount of people owning a dog during the last 18 months has increased. We are one of those families that have added a dog to our family in the last year. This little tin is a perfect present for any dog owner to keep in their car so they can never get caught out. It includes some really handy bits like a lead, poo bags and a whistle.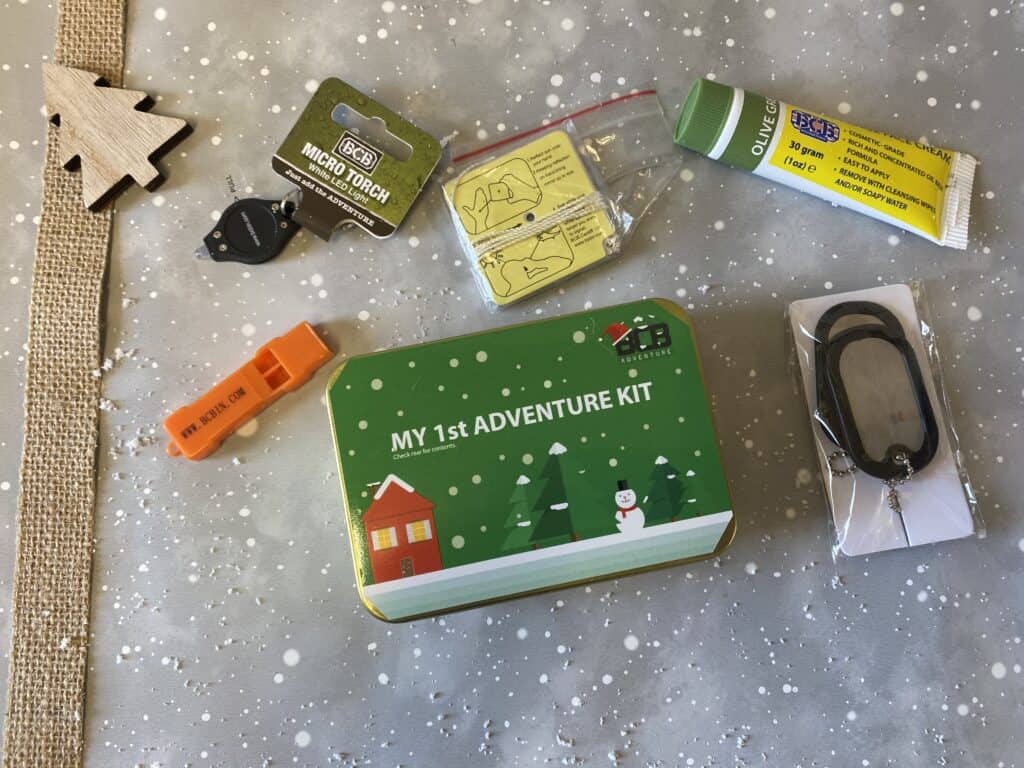 This would make a perfect secret Santa gift for a dog owner, or something little to gift someone in your family. You can buy the My dog walking handy tin on Amazon for £12.36.
Beauty Hygiene travel kit
If you have a teen or an adult to buy for then this Beauty hygiene travel kit is perfect. I am awful at remembering to clean my brushes so getting something like this for me is perfect as it will remind me to do it. Also with it being travel sized it means that it's perfect to take away with you on holiday.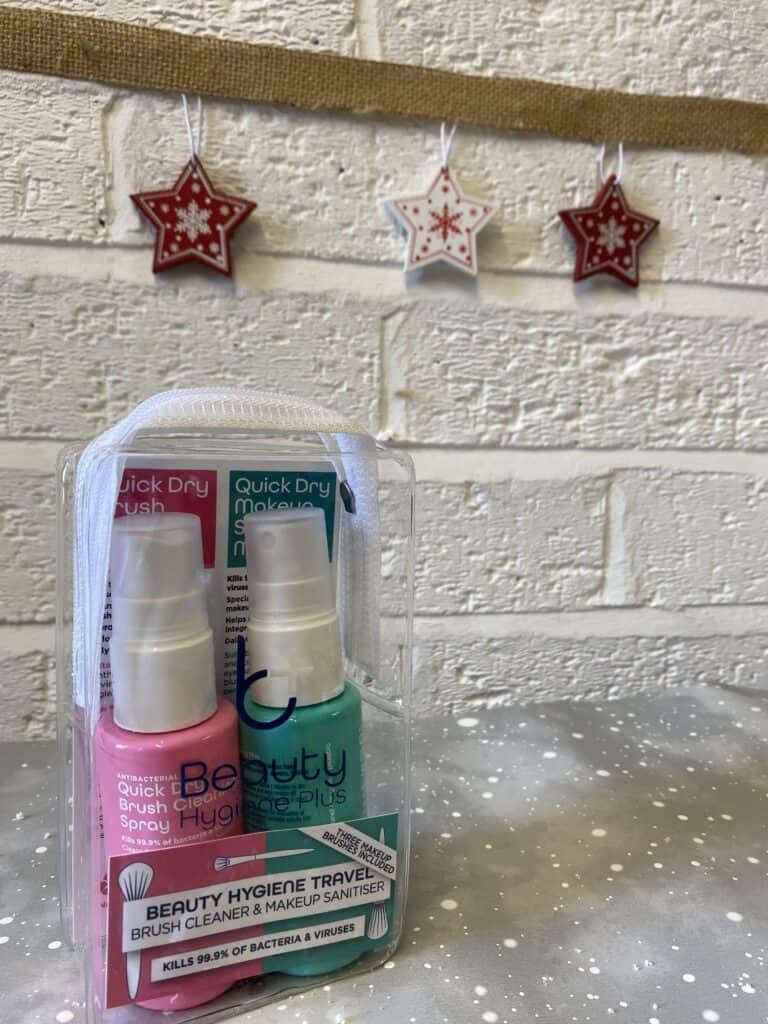 The kit comes with a brush cleaning spray, makeup sanitising mist and three soft travel size makeup brushes. The brush cleaner targets your makeup brushes, preventing the transfer of bacteria, oils and ideas skin cells. Whilst the makeup mist targets the build-up of bacteria on makeup products whilst not in use.
Using these two products can help extend the life and maintain makeup products and also improves makeup application.
You can buy the Beauty hygiene beauty kit from Amazon for £13.66
Ramer sponges
I love nothing more than having a self-care evening, face mask, exfoliation treatments the lot. However I am not very good at treating myself, so I like to get bits like this for Christmas and birthdays. The selection of sponges from the Ramer sponge is great. I personally like the Cleansing facial sponge. I use this one daily with a face wash and I have seen the difference in my skin. I seem to have less dry skin as the song cleanses my face whilst the face wash cleans and moisturises it.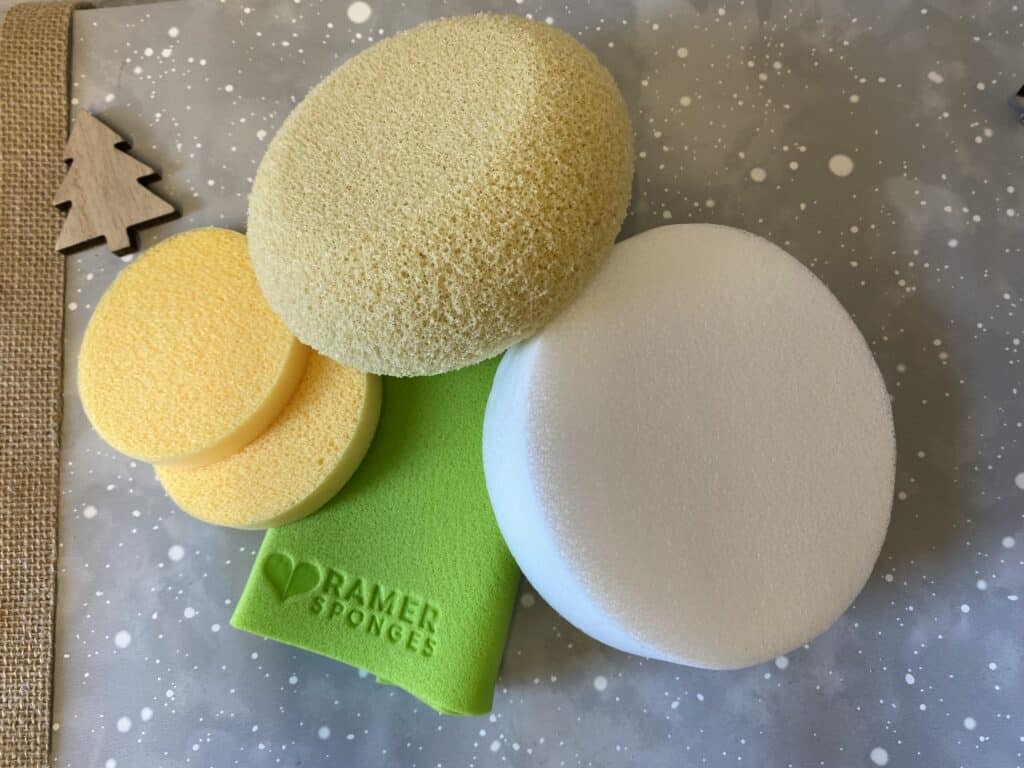 They also do a wet shave cloth which is something I have never seen before. You just immerse the sponge towel in hot water, squeeze and apply it to the face to soften the beard. Shave then use the cloth to remove any excess foam.
They have such a wide range of different sponges on their website for men, women and children. Maybe your making a pamper kit for a loved one of these sponges would make a great addition. You can also find a wide selection of Ramer sponges on Amazon.
Sassy Shop
Along with your sponges, you need some products to use and Sassy shop has you covered. The snow Pixie whipped soap is one of the best things I have ever smelt! If you like sweet-smelling things then this is for you. They describe it as A vibrant sweet fruity accord with notes of bubblegum, Banna, pear drops, musk vanilla and sweet candyfloss. The smell just reminds me of my favourite sweets as a child I just find it so nostalgic.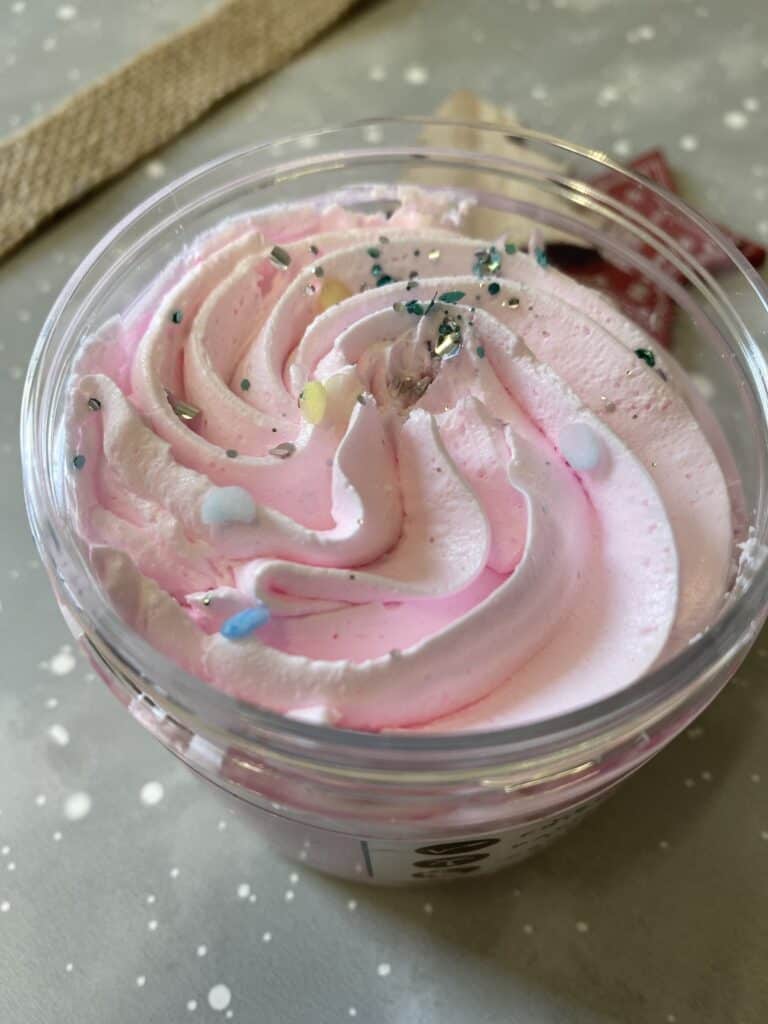 You just simply take a scoop into your hands and rub them together to make a thick creamy lather and then apply it to your body for a moisture-rich body wash. It is also perfect to use as a shaving foam.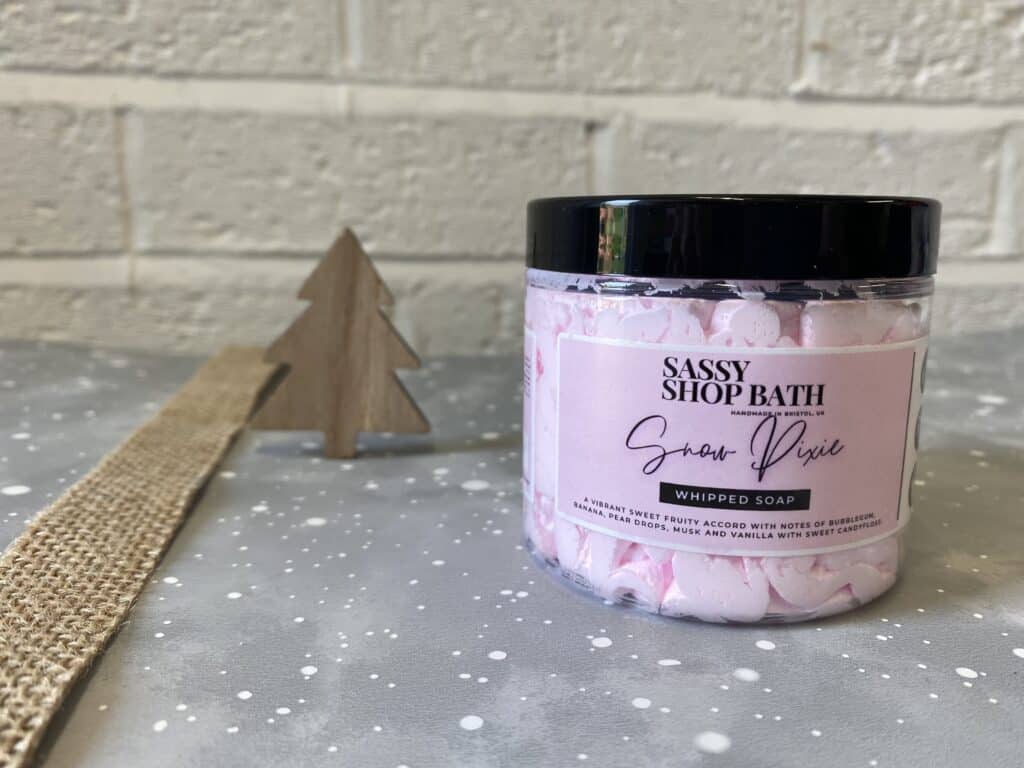 If fruity smells are not for you they have a wide range of different whipped soaps available on their website.
not only do they do whipped soaps but they also do wax melts. I was sent the Champagne toast one to try which is described as A cheers worthy spritzer of pink champagne, blackcurrant liquor, sparking nectarine and sugared musk. Again a very sweet smell. Which I love! but they do loads of other scents on their website.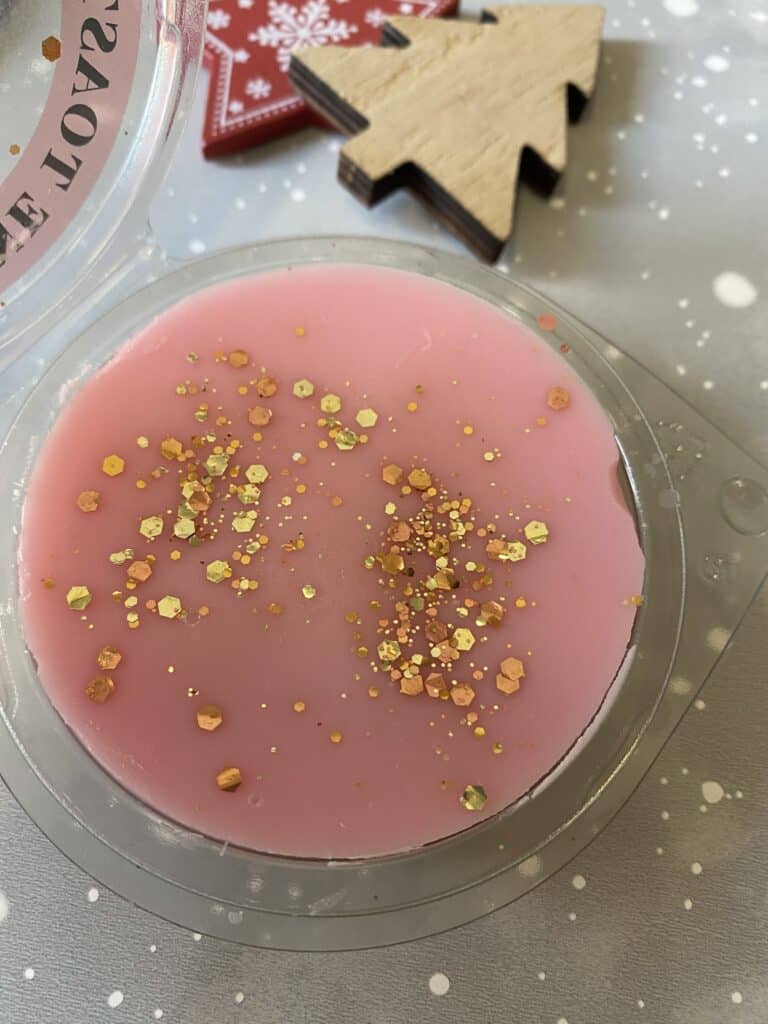 The whipped soap is priced at £7.95 each and the Wax melts are £3.20 each.
Love leggings
Love leggings have a wide range of different leggings and trousers there is sure to be something for everyone. I'm not normally one for Jegging type trousers as I find they become saggy around the knees. Also, I find that they have too much elastic in them and just don't look like jeans which I want them to look like. However the Love leggings Jeggings are so comfy! they also look nice and wash amazingly. The four-way stretch ensures they are comfy but also stay in shape.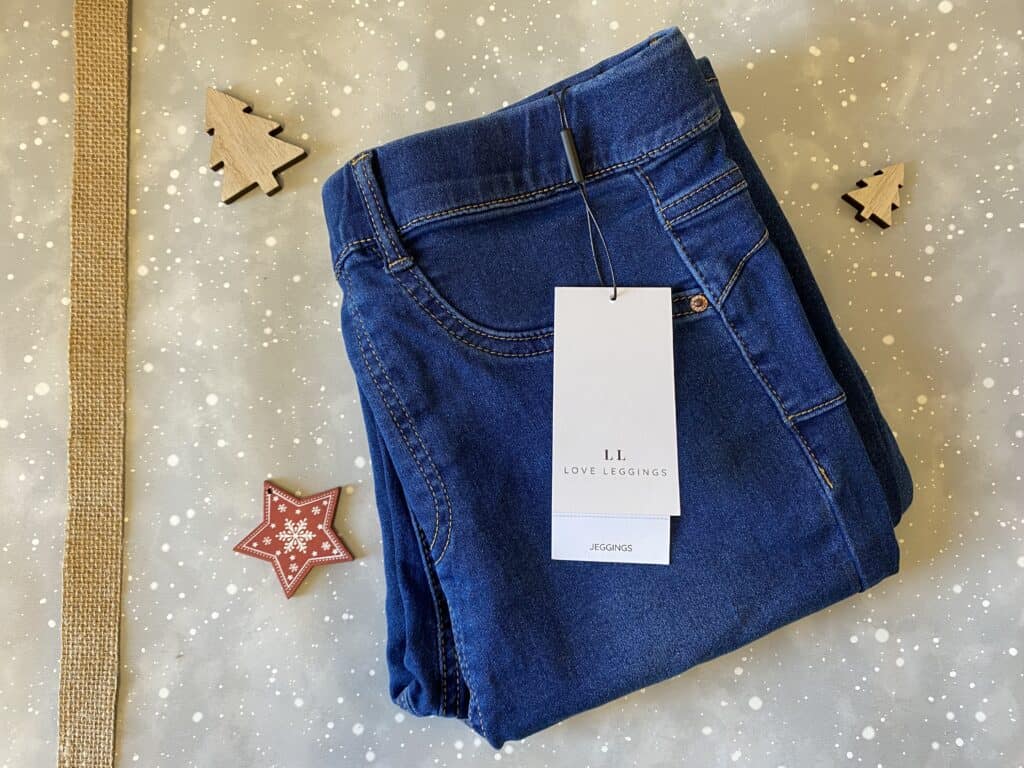 I mean what more could you ask for. They are high wasted which is something I look for in trousers now as I feel more confident in high wasted trousers. I also found that they contour the curves of your body. They are available in sizes 6- 28 and come in petite, regular and tall. Not only that but they come in a wide selection of colours and lengths for £28 each.
Recharge joggers
Before the pandemic, I would never have worn my joggers out of the house. However, now I don't care comfort is key and the recharge joggers from love leggings are super comfy.
They are just so light and soft. The 4-way stretch and added lyrca means you will be ready to take on anything. From the gym to running around after the kids. Again these are high wasted and fit perfectly. The drawstring and flattering seam designs give them added details.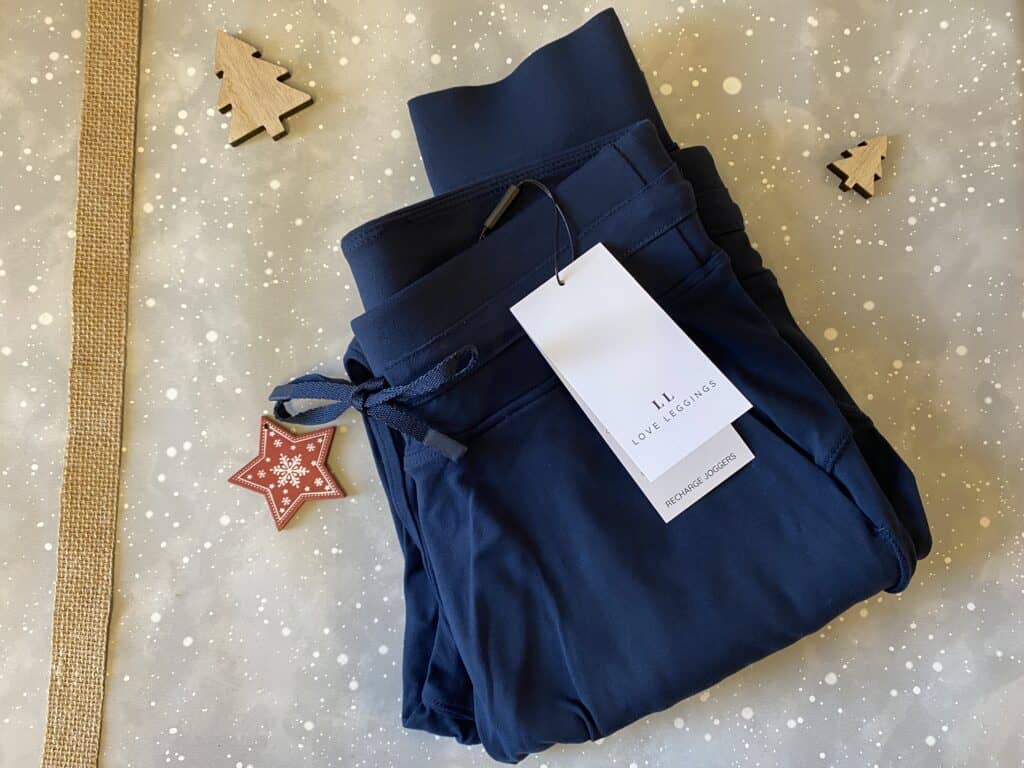 I also really like the pockets. I mean who doesn't love a good pocket. There is a pocket within a pocket that is perfect for securing your phone in which is handy.
The Recharge leggings are available in sizes 6-28 and are available in 3 different colours for £30 each.
Red Letter Days
If I am ever struggling with what to get people for Birthday's or Christmas but I want something a little Special I always head over to Red Letter Days. They have a wide range of different days out and experiences on offer. For me the fact that you can gift it to someone and they book it is a winner. As it's hard to know when the person will be free if you book it for them.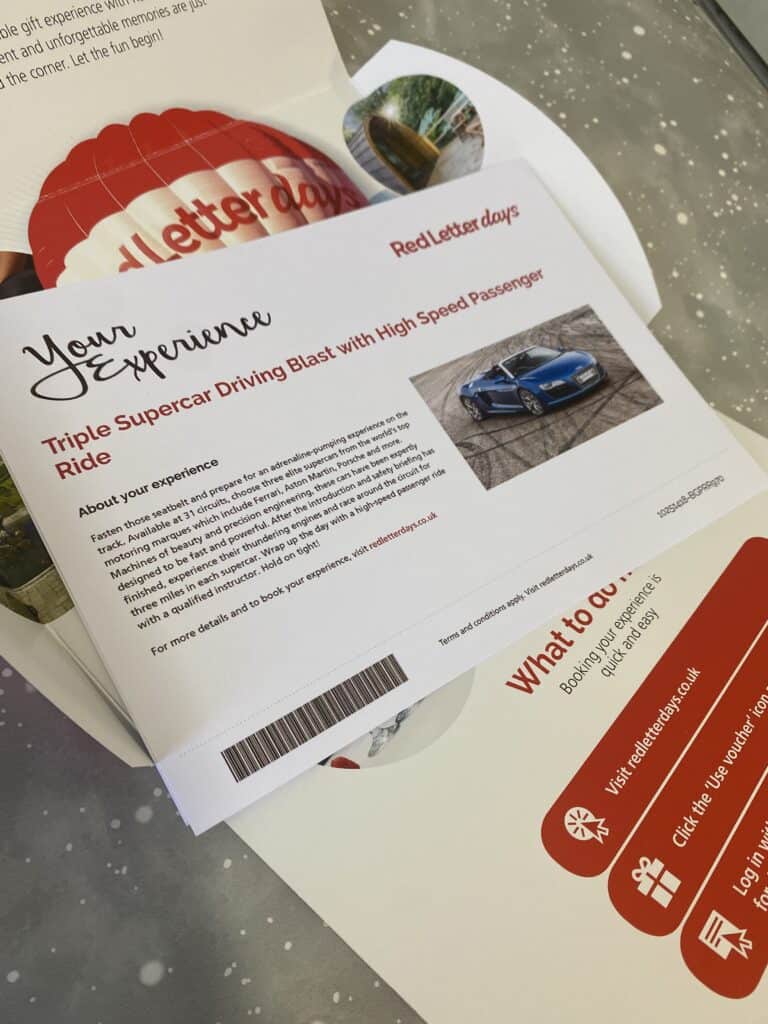 We went for the driving experience this time. It's something neither of us has ever done and I know Jordan would love to try it. This experience allows you to take someone along with you to watch you as you race around a track in some pretty impressive cars.
Red Letter days have a wide range of different experiences and at different price points. So there will be something for everyone. They also have some really good sales at different points in the year. The Triple supercar driving blast with a high-speed passenger ride was £177 but is currently £99. This experience can be done in 68 different locations and the voucher is valid for 20 months, giving the receiver of the voucher plenty of time to use it.
Zany Zoo Jigsaw by Kikkerland
I know of so many adults that have gotten into Jigsaws since going into lockdown. They allow you to clear your mind and concentrate on something fully. Also if you are anything like me the joy that it gives you when you finish a hard jigsaw is amazing. It's just sad that you then have to take them apart and put it all back in the box.
The Zany Zoo jigsaw from Kikkerland is such a beautiful jigsaw with bright vibrant colours. What makes this jigsaw special is that the artwork is by 10 young artists who painted a portrait of their favourite animal from the Elmwood zoo. Kikkerland then transformed their artwork into a fun jigsaw for people of all ages to enjoy.
The Zany Zoo puzzle is available for £15
PÄRLA PRO Toothpaste tabs
I quite often like to do friends little self-care baskets maybe pop a few things in there that they wouldn't have tried before. These PÄRLA PRO toothpaste tabs are perfect for that. I've never tried any other form of toothpaste before bar traditional toothpaste so I had to give these a go.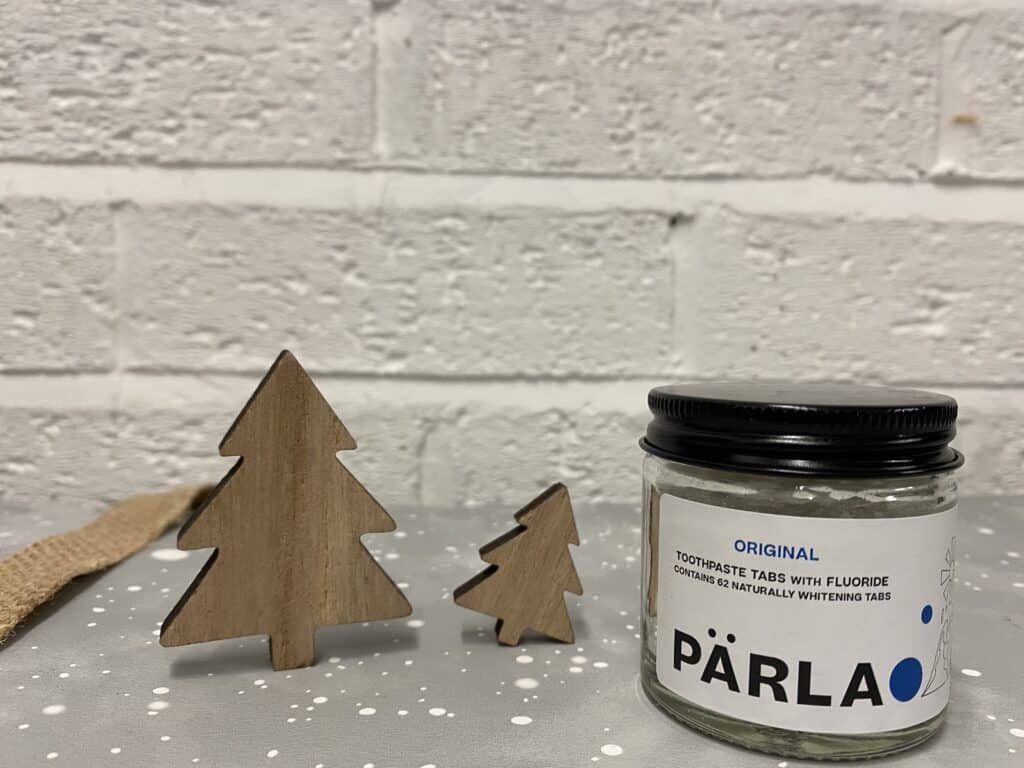 They actually made my teeth so clean I was shocked. You pop one in your mouth and chew, then wet your toothbrush and brush like you normally would.
PÄRLA PRO toothpaste tabs are vegan, eco friendly, plastic-free and made in Britain. Made by dentists the toothpaste tabs contain clean ingredients that fight against tooth decay, sensitivity and enamel erosion with high gloss teeth whitening power and the jar that they come in can be used again and again.
Did you know that every year 300 million toothpaste tubes end up in UK's landfill !! Which is just a crazy amount as toothpaste tubes take almost 500 years to fully biodegrade in a landfill.
Arran home products
Arran does a lovely range of home products that come packaged so beautifully. We were sent the after the rain scented candle and after the rain fragrance set.
The scent in both is lovely it's a Lime, Rose and sandalwood blend which just smells so fresh. It reminds me so much of the first smell of spring which is just so refreshing and lovely to have around the house.
The After the rain home fragrance gift set comes with 2 8cl candles that have a burn time of 12 hours each and a 100ml diffuser. This can be purchased from their website for £40.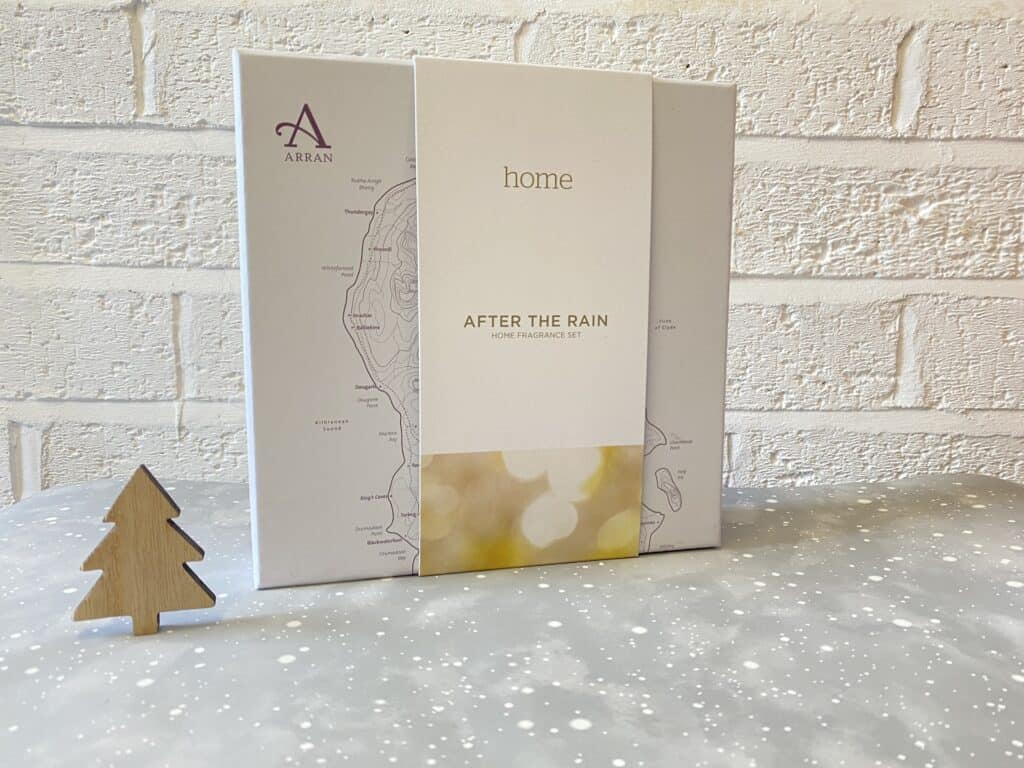 The After the rain candle is a 35cl candle with a burn time of up to 35 hours. This can be purchased from their website for £33.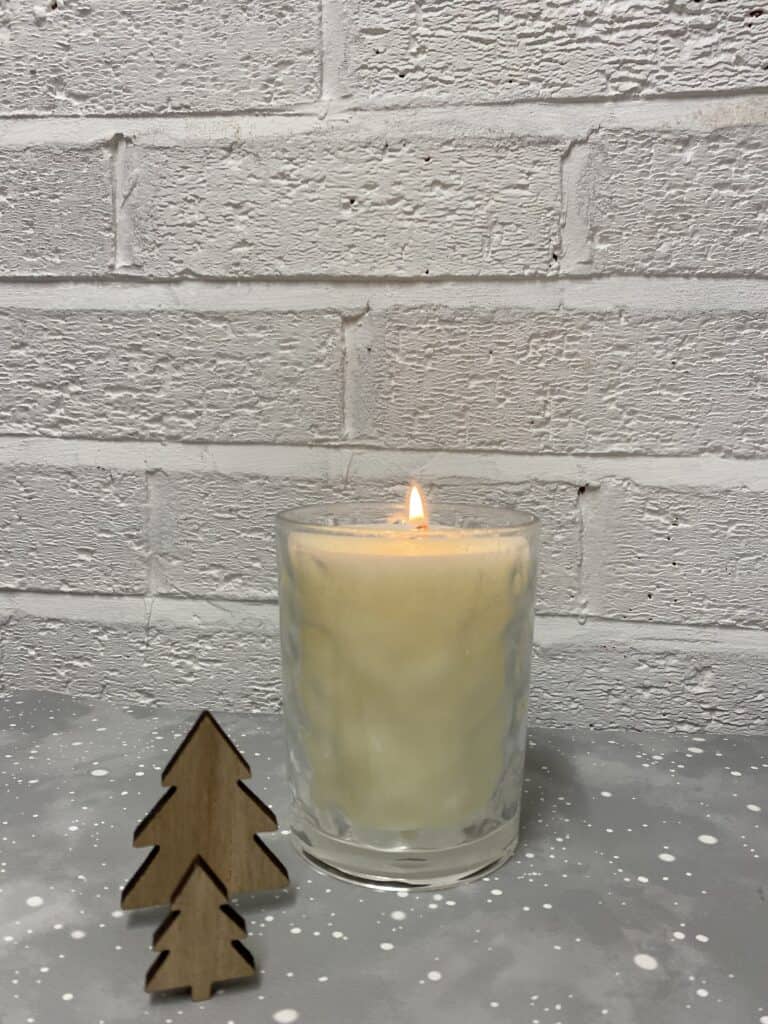 Ink & Drop
Ink & drop have a wide range of beautiful prints to suit all homes starting from just £13. They have prints for all styles of rooms from motivational quotes for the home office to beautiful prints for children's rooms. They are printed onto high-quality paper and sent to you. You can get prints in a variety of different sizes and with either a matte or gloss finish. Head over to their website to see what they have on offer.