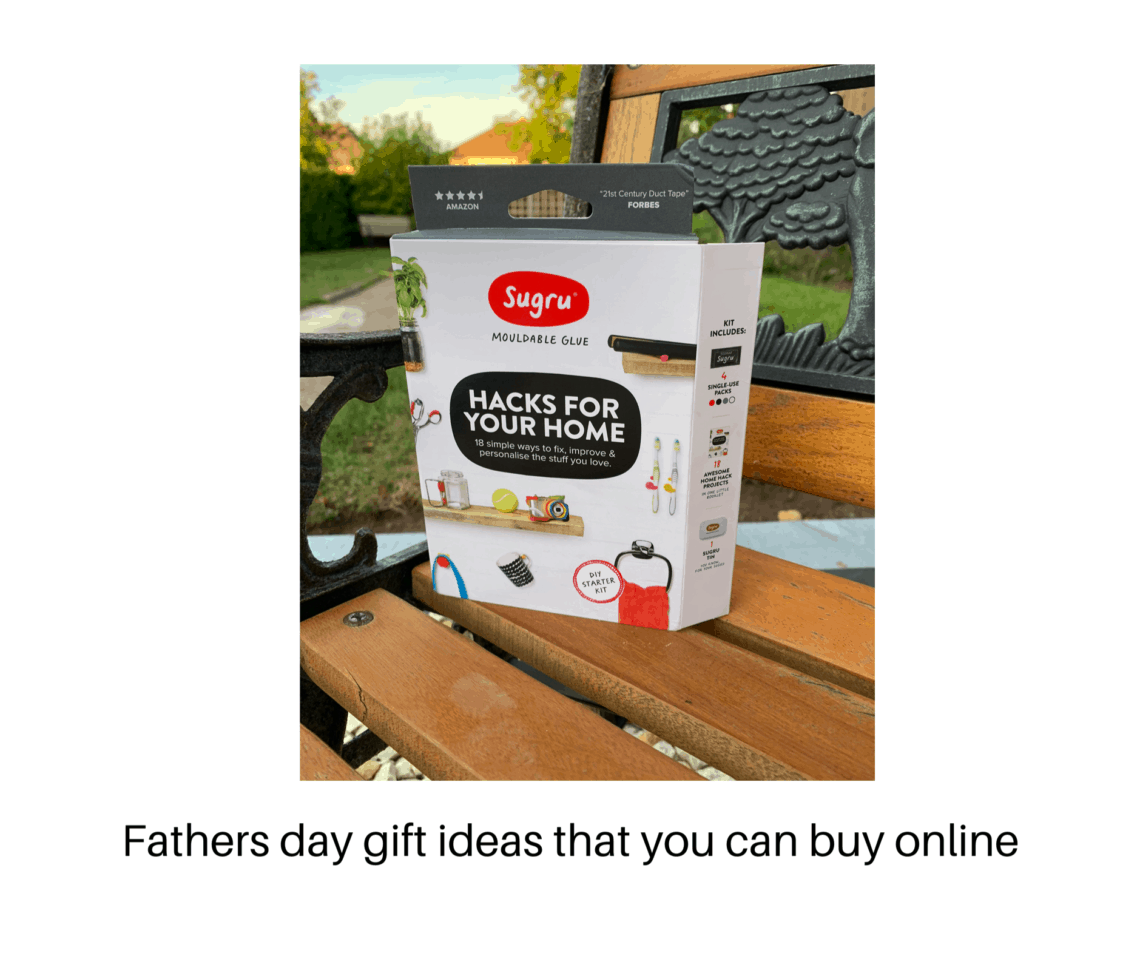 With us still in lockdown and many of us not really wanting to venture out to the shops to look for father's day gifts. I did a bit of hunting for you. Below I have been gifted a range of different products to share with you. These Father's Day gift ideas you will be able to purchase online which with the way the world is at the moment is perfect.
Stationary gift ideas
Jordan is at university so stationary gifts are perfect for him. He also takes a note pad to work with him so is always on the look out for a new good note pad. This Moleskine notebook is the perfect gift for any dad. It has a simple but masculine design. With hardback covers and also a pocket in the pack cover to keep things safe. I also love the fact that I was able to add Jordans initals to the cover. Making it that extra bit special.
A new notepad calls for a new pen/ pencil right ? Well that's the way my mind works. The Worther shorty Aluminium pencil is such a cool looking pencil. It's so light and writes so nice which for me is a big plus. Again we were able to have Jordan's initials engraved on this pencil which just makes it so special.
Both of these gift ideas can be purchased from the Pen Heaven website. The Moleskine notebook is £14.40 and is suitable for embossing which is an extra cost starting from £5.00 per product. The Worther pencil is £22 and you can add an engraving to it for an extra £7.
Food Gift ideas
Food is always a good way to anyone's heart right. For Jordan if it involves spice then that's a bonus. Thats why these chutneys from Kit's chutney is perfect. Their gift box includes 2x 180g of Kit's Red chutney and Kit's peanut chutney.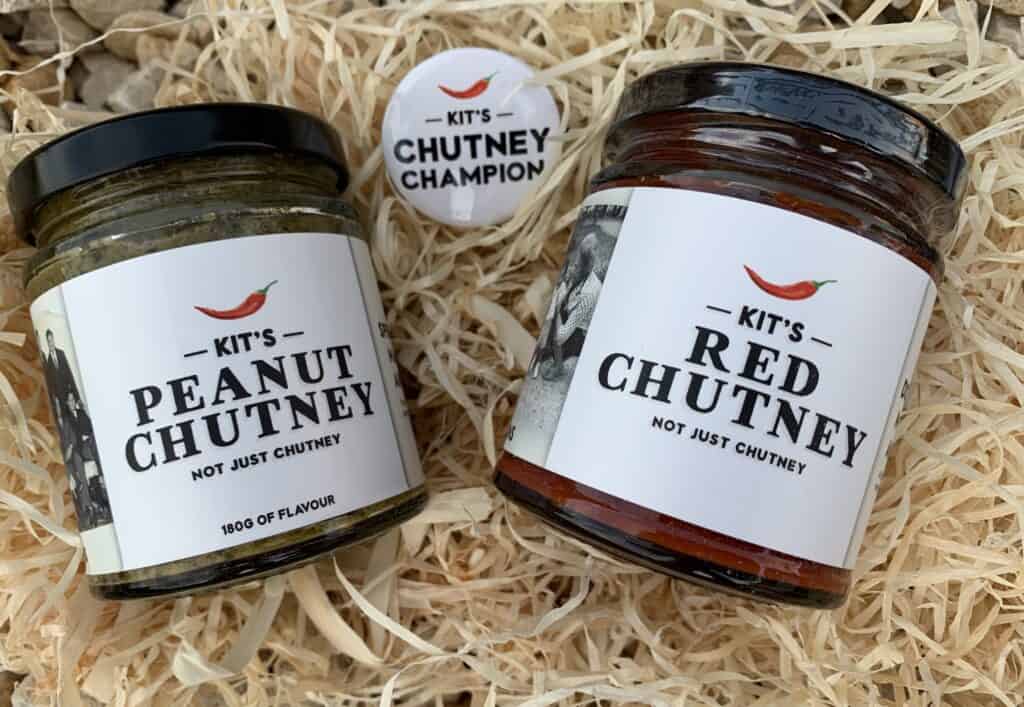 With a secret recipe that's been passed on by five gernates and tingling tastebuds for more than 100 years. You know this is a gift that chutney lovers are going to go mad for,
Kit's chutney is home made with natural ingredients, with a hint of spice blanced out with a mint and nutty tastes. It's also vegan,gluten free and contains no artificial preservatives. The Red Chutney is made from a blend of red chillies, tomoatoes and peppers. The Red chutney is nut free and also vegan and gluten free.
We liked to eat our best as part of a picky plate with some cheese and crackers but you could also use them as a marinade or a spread.
The Kit's Chutney gift box is priced at £9.50 which included postage and packaging and can be purchased from their website.
Whiskey club's edible alcoholic cocktail gummies
If spice and chutney isnt something your dad or partner would like. Then what about these alcoholic cocktail gummies from the Whisky club.
The Whiskey club selection box contains 10 vegan friendly alcoholic gummies. Which are inspired by some of the most famous whiskey based cocktails.
Each gummy holds 5% ABV which is the equivalent to 1/2 a shot of alcohol. So these little gummies defiantly have a kick to them. So make sure to eat them responsibly.
The Whiskey Club selection box is priced at £15 and can be purchased from the Smith & Sinclair website.
Cadbury's Father's Day chocolate gift box
I don't know anyone that doesn't love cadburys chocolate . It's smooth and just so yummy . Cadbury's is always our chocolate brand of choice in our house.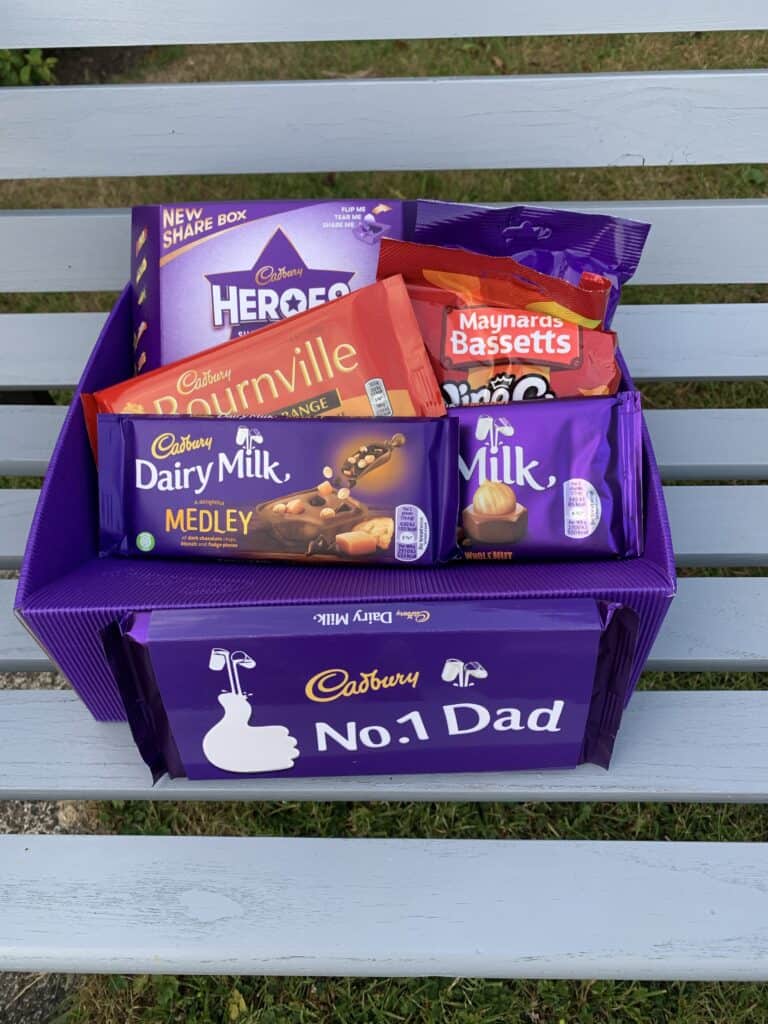 This gift hamper is the perfect gift for chocolate loving dads . It comes with a No1 dad chocolate which will go down a treat . Along with some some of the Cadbury's range. Including some wine gums which just reminds me of being at my grandparents house as a child and my grandparents sneaking them to me when my parents were watching.
This awesome Cadbury's gift box can be purchased from their website for £20 which doesn't include delivery. You can however add a free gift card with a message of your choice. Which would be great if your sending it to someone who is self isolating or not in your household. Just incase they get the parcel before you get to tell them they will be having a sweet treat delivered.
Gifts for handy dad's
Is your dad a handy man or maybe they like to think they are . If so you need to get them some Sugru. This Hacks from home kit gives you examples of easy way it can be used around the house. From simple ideas like fixing broken cable casings to the more adventurous ideas like making hooks to hang mugs from.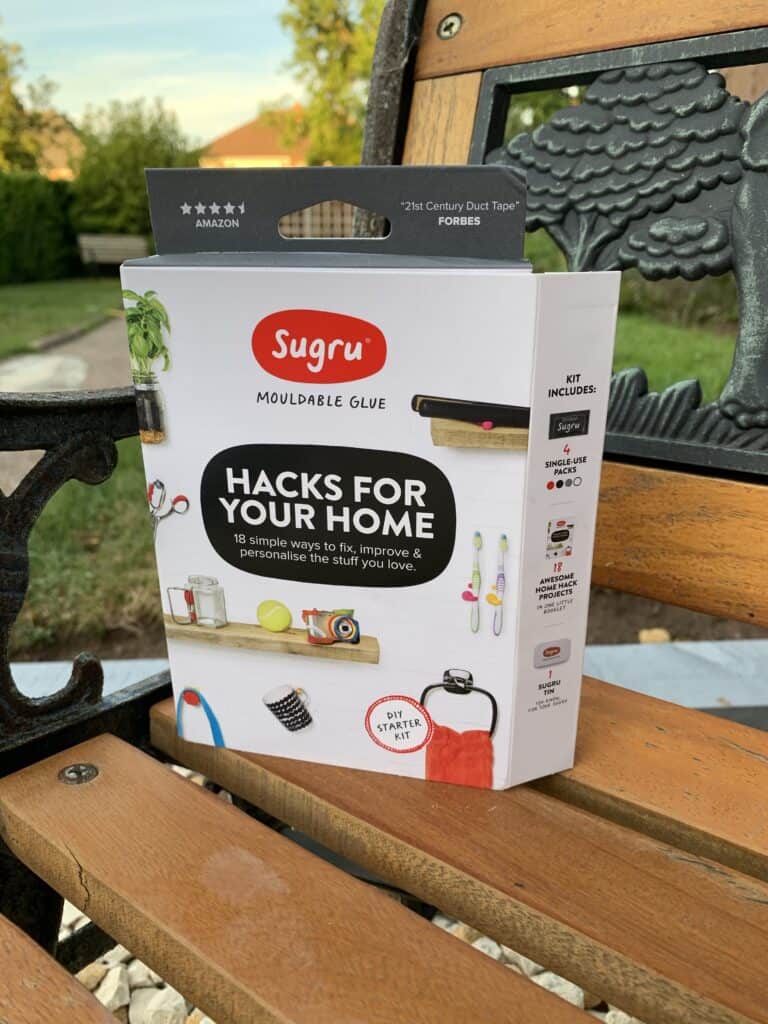 Sugru is a mouldable glue. That at first is malleable once taken out the packet. It then hardens after 24hours. It really is a great present idea and has so many uses. In this box you get 4 different colours of Sugru in a tin along with a home hack project booklet full of different ways you can use Sugru.
Gifts for car lovers
Lynx car freshners
One of the things I remember about when I first started going out with Jordan was how nice his car smelt. I know that's really random but his car always smells so fresh.
The Lynx car fresheners for many people of my generation give a little throw back to the smells that we used to smell at school. The boys literally covering themselves from head to toe in Lynx Africa. These Airfreshers make Lynx feel more grown up but with the fragerence that so many lads loved in their younger years.
As you can see they are all really stylish looking. From fresheners that can be kept in your door pocket to ones that look very stylish in the air vent. These are a great additional present for any father. Plus it's a win win their car will smell good and you have got them a present they will like. All Lynx Air fresheners are currently 3 for 2 at Halfords with the cheapest product being free.
Gifts for a fashion lovers
Mainline Menswear
Shops may be opening but if your like me you won't really want to go out looking for clothes. For me I have turned to online shopping for my clothing which is something I dont normally do . However Jordan is a big lover of onlone shopping as he hates going shopping and regulary shops on Mainline. Mainline have a great range of menswear to suit a wide range of different styles.
There are also a wide range of different brands so there is going to suit everyone. A lot of Jordan's wardrobe are brands like Nike and Addias. Mainline have a wide range of their products to choose from and at such a great price too.
These are the two items Jordan chose from their website which were gifted to us.
The website is easy and clear to navigate and checkout was really easy. Postage was really quick and I also got a text to let me know that it was on it's way. Which even more so now I appreciate as I could ensure my porch was open so I didn't have to go out to the postman keeping both of us safe.
The Nike club logo shorts in green at £23 and the Nike Club Hoodie in green is £43
Vex gift certificate
Now this is something I hadn't heard of before working with this brand. The Vex gift certificate is a multi-option gift card which is exchangeable to any product on voucher express. On voucher express their are gift cards for all types of things from fashion and homeware to experience days.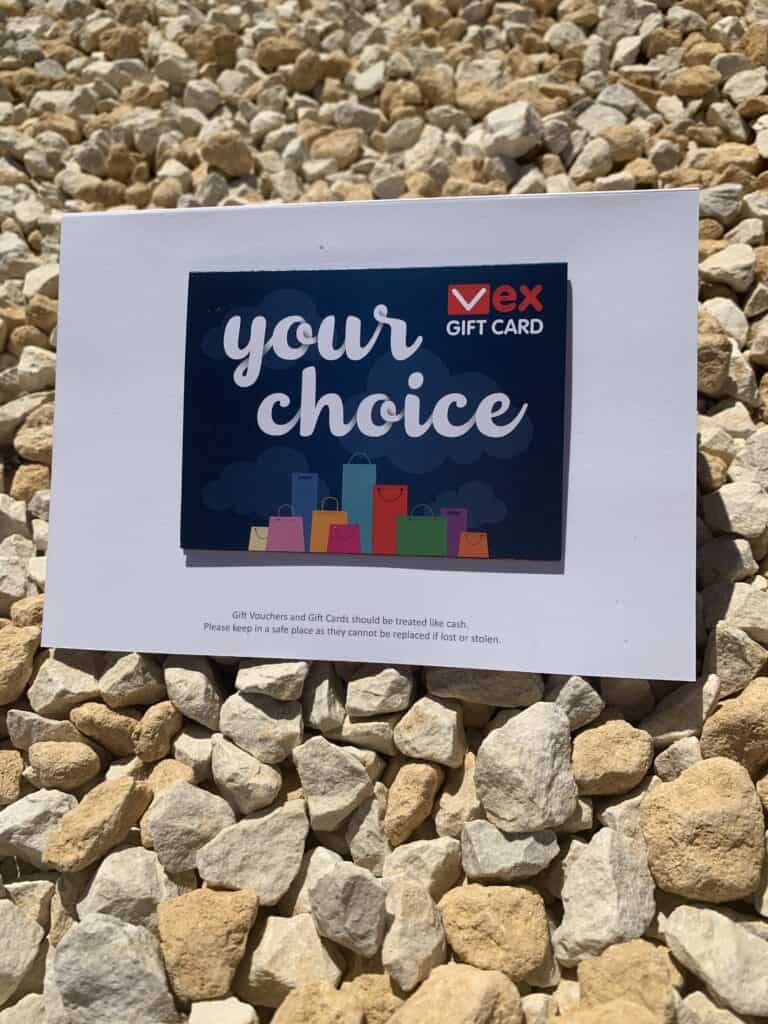 So basically the Vex gift certificate ensures that there wont be anymore gift cards purchased that wont be used . Or swapped between family members because it's not a shop you normally buy from. We've all been there your nan buys you a gift card for a shop that you used to buy clothes from when you were 12 and you can no longer fit in their clothes.
You just simply head over to Voucher Express and purchase a VEX card. They then send the selected card in a gift wallet and envelope to the selected delivery address. The recipient then goes on the voucher express website and chooses the gift card for a certain store they would like to exchange it for. Their gift card of choice will then be sent to them within two working days.
I am for sure going to get a VEX card the next time I want to purchase a gift card for anyone. It gives the recipient so much more freedom to buy something they actually want or need. Rather than being stuck with one store of my choosing not their own.
Fenella Smith
I dont know about your partner but Jordan has cables for everything. That just seems to be everywhere around the house. I have been looking for something to store them in. That not only keeps them tidied away but also looks nice. As I was wanting to have it on his bedside table. As apparently he needs all these leads to hand.
The Fenella Smith Noah Anchor cable tidy is perfect for this. Not only is the design of the tidy pleasing on the eye it also has lots of compartments inside to ensure everything stays tidy. I really like the fact that the compartments can be made bigger or smaller by simply moving the dividers which have Velcro at each end. On the lid of the tidy there are Zip compartments and pouches which are perfect for keeping phones in. So this could also double as a travel case.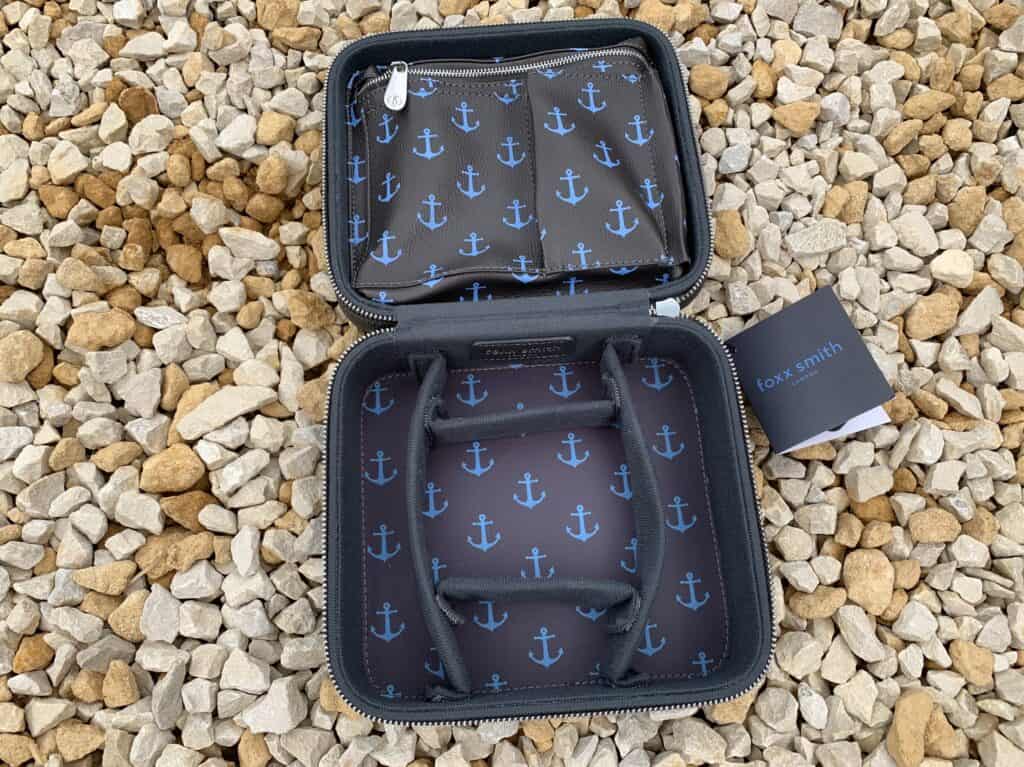 The Anchor cable tidy is £42
Fenella and Smith Bring colour and personality to everyday essentials like wallets and key rings. Which are made from Vegan leather. They also have products for pet lovers, for the home and also beauty accessories. They retail in John Lewis, Wolf and Badger, Joules, and Direct from their website.
I hope that this has given you an idea of what you could by this fathers day without having to leave the house.