Gift ideas for adults this Christmas
This post contains affiliate links 
Every year I find it harder and harder to buy gifts for the adults in our family. Mainly because when I ask them what they want they say " Nothing just spend the money on the kids" . This is a nice thought but I still like to get them something little. Just a gesture to say thank you for everything they have done over the past 12 months. Both mine and Jordan's family are really supportive and help us out when we need it. So I think it's only right we say thank you. So here are a few gift ideas that I think you will find interesting. They range in price to suit everyone's pocket. Make sure you read to the end of the post as there is a giveaway.
Braun series 5 razor
Long beards seem to be a thing of the past and once again men are having a shave . Hooray I say I'm not a big lover of a big busy beard . If you other half has made this change then the Brain series 5 Electric foil saver is a one to get . Or if they are still going with the beard then they can still use this too !. Which I think is fab as Jordan goes from having a beard to not . So in the past he is unable to use a shaver to keep his beard tamed as they just don't work very well with beards.
The other great thing about this razor is that it is 100% waterproof so they can use it in the shower. Meaning no more sinks full of beard hair . They can use it in the shower and wash it away .
This razor will leave your skin feeling fresh afterwards. No dry sore patches as the shaver head contours to your face for maximum skin contact. It also comes with a clean and charge station. Which ensures your shaver is kept nice and clean until you next use it.
There are some fantastic deals around on this particular shaver . Boots are selling it for £79.99 reduced from £200 !
Wild Sea Notecards
I'm a lover of anything stationery so I do like to buy it for others. There is always the need for new stationery right ! I don't know if it's a sign of getting older but more and more I'm needing to send cards for an occasion. So these wild sea Notecards are perfect for that. Each card has a beautiful print on them which are based on the wild and edible seaweeds of Ireland.
Maybe you buy for someone who has their own business and sends cards to clients regularly. Then these cards would be perfect for them.
Colour Changing Unicorn Mug
Unicorns aren't just for children I know many adults who love these mythical creatures . This colour changing mug would make a perfect gift for them. Maybe you take part in a Secret Santa and need a small gift to send someone well this would fit that criteria perfectly.
For hot drink lovers that love a unicorn this is the perfect gift. Make your hot drink in it and the unicorns Maine changes from purple to show a rainbow of colours.
Or maybe you have an older child that loves unicorns and is able to drink from a proper mug then this would also be perfect for them. Why not team it with a sachet of hot chocolate and some mini marshmallows. For a sweet treat.
If you think this would make the perfect present for someone you can you your hands on one from the IWOOT website for £9.99
Hand thrown mug from Sue Ure
If a unicorn mug isn't your thing then maybe this Mug from Sue Ure Hand thrown collection is more you taste.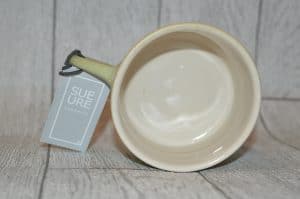 This hand thrown mug is just beautiful. It's imperfections are for me what make it so eye-catching . Each piece from the collection is individually hand thrown by Sue Ure in a white stoneware and porcelain blend with a beautiful pistachio green glaze. This beautiful mug is priced at £25
You can find this and other products from the range over at featheredge.com
Diamond Glass set of 2
Maybe hot drinks aren't your thing maybe you like to teat yourself to a little tipple of something every now and again . Well you need some glasses that are not only practical but ones that make a statement.
These diamond cut glasses certainly do that . They really do make a statement with both a drink in it or displayed on the side whilst not being used.
These glasses would make the perfect gift for so many people . I'm sure who ever receives them won't be disappointed. You can get your hands on these diamond cut glasses from The Hut for £9.99
Caseapp phone and laptop accessories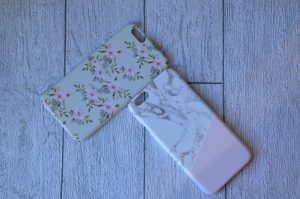 Just like fashions are always changing people like to change their phone cases to keep up with the latest trends . Caseapp allows you to create designs to suit you . Or you can pick from a wide range of designs they have on their website. A case from Caseapp would make the perfect stocking filler for someone who likes to keep their phone not only looking great but also protected.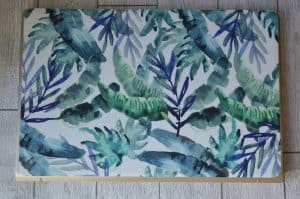 I spend a lot of time on my laptop either at work or doing blog work . So the skins you can get from Caseapp make my laptop look more appealing . Making me actually want to open my laptop when I would rather be having a little nap.
Smart Box by Buyagift
When it comes to buying for my parents I really struggle . They are at a point in their life where they can buy things when they want them . So what do you buy someone who has everything. An experience voucher is perfect, it takes away the hard work of thinking about what to buy. The Happy Christmas box shown below is by Buyagift and has over 2570 experience across the UK. They ;