Next up in the night time diaries is Sarah from Whimsical Mumblings. Sarah has a fab mix of everything on her blog so you could literally spend ages looking at the different topics she covers! Including posts about her two beautiful little children.
I'm Sarah, and I blog over at Whimsical Mumblings! It's a lifestyle, mummy & craft blog with lots of other things thrown in there too! Movies, days out & money saving tips. I like variety!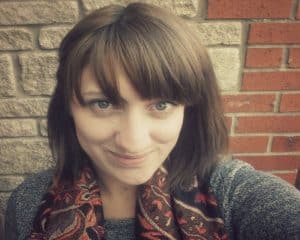 I have a 2.5 year old girl, and a 16mth boy. They're very close, as the age gap is so small. I love it. (It also means the like to team up together to be naughty though!)
Our night time routine is probably a bit different to others, but it works for us. I take them both up to bed at 6pm, my little girl gets into bed, reads some books and falls asleep. I breastfeed my little boy next to my girls bed, and pop him into his cot when he's fast asleep. I switch their night light on and shut their door.
Before I go to bed, I shut the bathroom door, open my bedroom door and open their bedroom door, I also lock the stairgate. I then switch on my nightlight. (Partly so the little ones can see if they wake up, and make their way to my room. Partly because I hate the dark!)
Sometimes the little ones stay in their beds all night, but more often than not, they clamber in my bed at about 4am.
As I said we have bought night lights, couldn't do without them! We also previously bought Ewan the Dream Sheep for my little boy, when he was really little. It did work, but when he wants milk, he wants milk and won't go back to sleep without it! So we don't tend to use it any more.
My little girl does sleep in her bed, and my little guy does sleep in his cot, but we do co-sleep as well. Always have. I don't mind, we do it safely, they sleep better, I sleep better!
Honestly when I had my little girl, and my OH worked nights, I really did struggle. She didn't ever want to sleep in her Moses basket, and woke up almost every hour. Suddenly it clicked and we switched it up. My little girl slept on my chest every night for about 3 month. I didn't sleep too well, but I did sleep! Never moved an inch, and never had a duvet on.
I am not recommending co-sleeping, but I am recommending finding out what works for you and your little ones. If you choose to co-sleep, please do it safely, and read up on it.
I am so with you on the co-sleeping . We aim to put Ava in her own bed to go to sleep but 9/10 she ends up with us. Like you say you do what you have to in order to get some sleep.
If you enjoyed this guest post from the Whimsical Mumblings then check out her blog . Or pop over to her Twitter, Facebook and Pinterest page for updates.
Follow me on :