Baby led weaning whats it all about ?
In the next few weeks food will start to become more of a role in Ava's life and me being a picky eater myself makes it more important to make sure that she has a varied diet and not be like me. The embarrassment of going to someone's house for lunch/dinner and not liking what they have cooked is horrid and this is something I don't want Ava to have to deal with. ( My Mom and Dad tried really hard with my eating. I am just really picky and stick to what I know I like ).
When looking at all the different feeding strategies baby led weaning seemed to be the one that ticked all the boxes for me. The freedom for children to try anything and also the convenience of when your out and about that they can eat almost anything ! are big plus for me.They suggest that the food is cut down into small pieces for your child to pick up and eat themselves. Baby led weaning is simple and lets your child feed themselves from the beginning exploring all the different foods for themselves.
They suggest that most little ones reach for their food around 6 months and this is when people are advised to wean. ( we again are going against this and will be starting to introduce some foods at 4 months only things like porridge and the Ella's kitchen pouches that are made for babies from 4 months, we have also been lucky enough to be sent some to review so keep your eyes on my blog for that review). we have decided to start Ava on some foods suitable for her age at 4 months as she is already on 7oz of milk and sometimes will only go three hours between feeds in the day !!.
There are some food that you are meant to stay away from with little ones and these are whole or chopped nuts, low fat foods ( no worry of them in our house !!),hight fibre foods,raw and under cooked eggs,salty foods and unnecessary sugars.
I am excited to see what our feeding journey will be like and if anyone has any tips I would really appreciate them.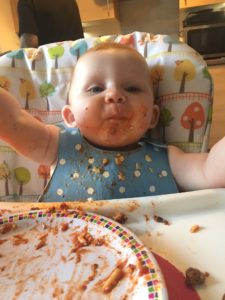 looking for you some baby led weaning ideas then check out this post . Full of easy meal ideas for baby led weaning.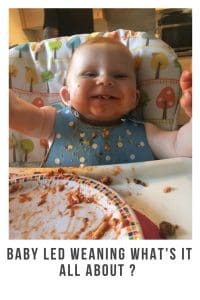 Follow me on :