BabyLeds Spreads : review
I have recently found myself getting in a bit of a rut with the food I'm feeding Alby. This is mainly because Ava is such a fussy eater so I tend to cook things I know she will eat. Being back at work means I'm tired of an evening and if I can prevent a toddler meltdown over food then I will. However this has started to really impact on what Alby is eating as I just tend to cook him the same meals as Ava is having. I know, I know I should really be trying to make her eat a variety of different food buts it's hard. If you have a fussy eater you will understand. I recently got an email from the lovely people over at BabyLed Spreads to see if I would like to review their spreads. This email couldn't have come at a better time as I was really concerned with the variety of foods I was giving Alby.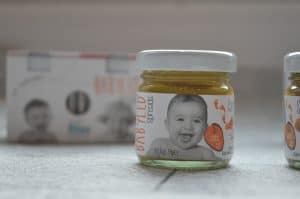 Before trying the spreads I looked into the BabyLed Spreads company. I like to know about companies especially ones I have never come across before. I was pleased to find out that the founder of the company is in fact a dad. A dad like me who was struggling to give their child the variety of different tastes they wanted to. Yes you can buy pouches with all the different tastes in but there isn't anything really on the market that goes hand in hand with baby led weaning.
All the different spreads have been tried on his own child before being made available for you to buy. I mean there is nothing better than a product that has been made by a parent who has tried it on their own child. I don't know about you but I trust a brand a whole lot more when it comes from a parent who was having the same struggles as myself. It made me feel like I'm not alone and Keith the founder has taken the time to make these spread available to buy. Basically he has done the hard work so you don't have. He has made all the yummy goodness and put it in a jar so you can easily give you little ones the opportunity to try these new tastes.
I love the fact that the spreads come in glass jars. I'm trying to make more of a conscious effort to buy products that aren't packaged in plastic. Every part of the BabyLed Spread packaging can be recycled. So that a big plus for me.
As soon as I opened my parcel I couldn't wait to give them a try. So I put some potato's on to boil and made some mash for Alby. Now this is a big thing for me I never make mash from scratch I normally use Frozen mash. I was actually pleasantly surprised with how my mash turned out. Once done I added some of the Spiced pumpkin and Chickpea spread into it. The smell was amazing as soon as I opened the jar.It intensified as soon as I folded it into the mash. Before giving it to Alby I did give it a little taste myself. It tasted Amazing neither taste was too overpowering it was just perfect and complemented each other beautifully.
Over the last few weeks I have been trying the other spreads that we were sent. I have used the green pea, rocket and dill over pasta. Which was lovely and not a taste I would ever think to give Alby but he loved it. We have also used the Avocado, red pepper and tomato one as a pizza base which was really yummy.
I think Alby's favourite was the carrot, apple and Hummus spread. which we used as a dip with some apples. The crunchiness of the apple against the flavoursome hummus was lovely. We didn't use the whole jar in one go with this one but you can keep them opened in the fridge for a few days.
My overall thoughts on BabyLed Spreads
Overall I'm really thankful that the people over at BabyLed Spreads got in contact with me. It's given me the kick up the bum to be more adventurous with Alby's food. I think the fact that these spreads make it so easy is why I have done it. I haven't gone out and brought lots of things to put them with. I have simply just substituted boring pasta sauces for BabyLed Spreads jars. It's as easy as that . In just a few weeks Alby has tried more tastes than he has in the last couple of months. I mean I would never of given him Pumpkin but he loved it.
They have even got a range which is dairy free which I know a lot of parents out there will be thankful of . As only recently I was having a conversation with a parent who is weaning their baby who has a dairy allergy.She was telling me all these product you think would be dairy free but in fact they aren't. So I'm sure BabyLed Spreads would make a huge difference to their life.
I love the fact that they support the charity Bliss. Just incase you don't know Bliss is a charity for babies born premature or sick. For every pack of 9 jars sold 30p is donated to Bliss and for every pack of 18 jars sold 60p is donated to Bliss. Now if this doesn't make you want to support this company then I don't know what will. They have a great tasting product that make parent's life so much easy and they support an amazing charity.
If you want to find out more about BabyLed Spreads or to learn about the nutritional information of each jar then head over to their website. Where you can find out all about this plus much more including recipe ideas.
*We were sent the BabyLed Spreads shown above for free in return for an honest review. All opinions are my own*
Follow me on :