We were very kindly gifted a family meal for free at the Merry Hill pub and grill in Wolverhampton. In return for an honest review . All opinions are my own.
On entering the pub I will say I was a little concerned with how our experience was going to be. As many of the windows to the main door and enternace area had been smashed. It didn't fill me with confidence that this was a pub that I would want to take my family to. However we did go in as we thought we would give the pub the benefit of the doubt. As this may of been something completely innocent that happened for the reason why the windows had been smashed. Like they say never judge a book by it's cover.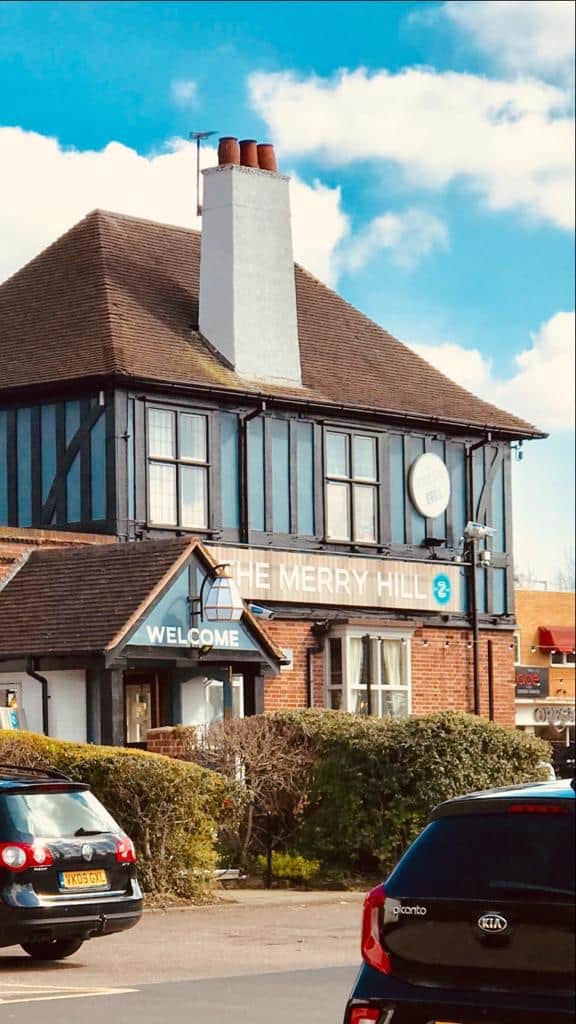 We went straight to the bar and was greeted by a welcoming member of the team. Who then showed us to our table. We were taken through the main pub into what they call a community room.
It's like a pivate little room set up with tables that had been reserved. For us this room was lovely as it was away from the main hussle and bussle of the pub.
Looking at the menu I was really surpised with the wide range of different options there were. From light bites and sandwiches to meals to fill to hungriest of tummies. The children's menu also really impressed me . What I liked the most was that the menu was split into different ages with different options on. Which was perfect for mine as it meant to portion that came for them was perfect for their age. I can also see that this is really great for older children as they can have a bigger portion and a wider ;