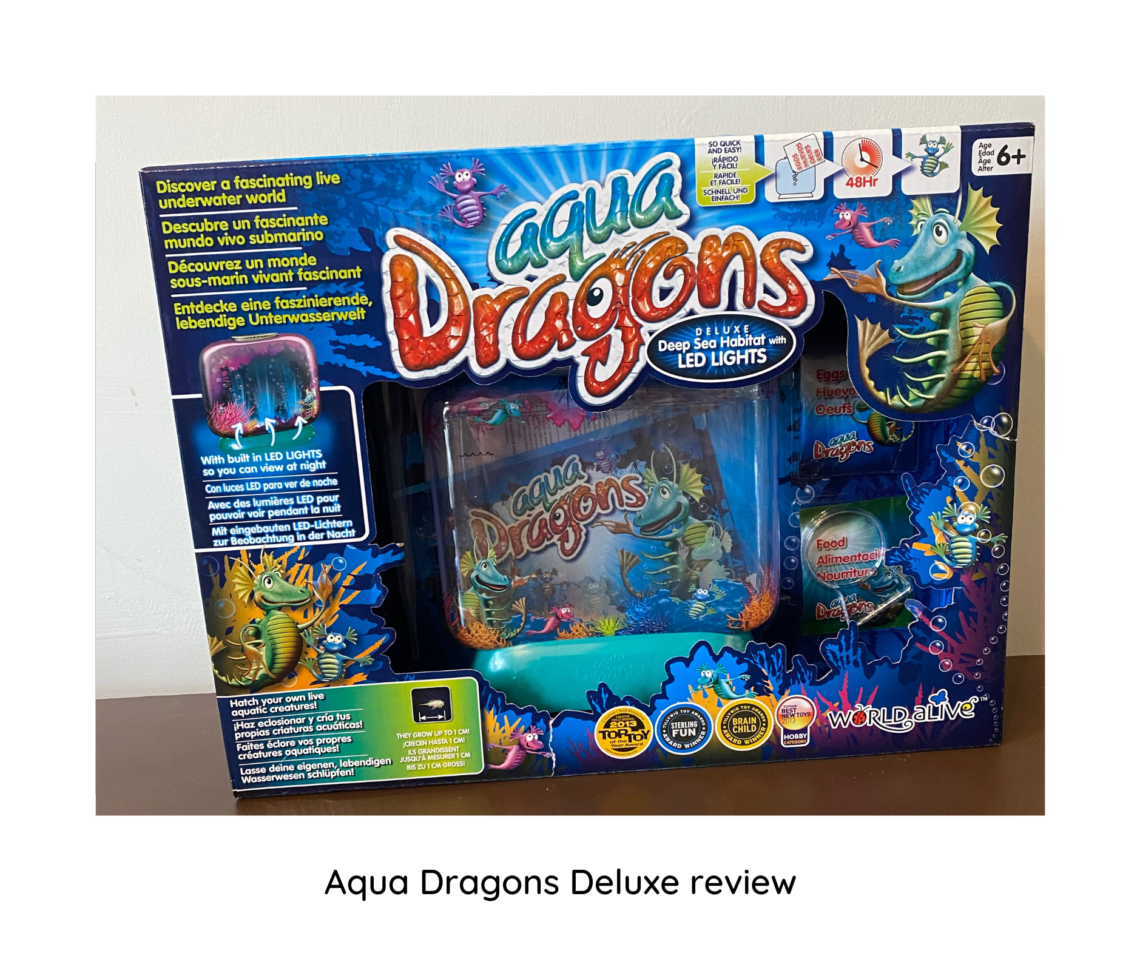 We were recently asked if we would like to review Aqua dragons. For me, this is complete nostalgia. I remember when I was younger having something fairly similar and I loved caring for them. Checking the water and feeding them Daily. Ava and Alby are just like me in that respect and I knew they would love them.
We were sent the Aqua dragons Delux deep-sea Habitat with lights to review
In the box
The box includes the deluxe aquarium with LED lights, a little packet of eggs. a packet of food, a pipette to aerate the tank, a feeding spoon and a magnifying glass so you can keep an eye on your little dragons.
In order to get the LED lights to work, you'll need to put in 2 AAA batteries( not included) to make them work. This was a little fiddly the screw was so tiny and we didn't have any screwdrivers that fitted perfectly. Which for the kids was a little annoying as they had to wait a bit for us to try and get the screw loose.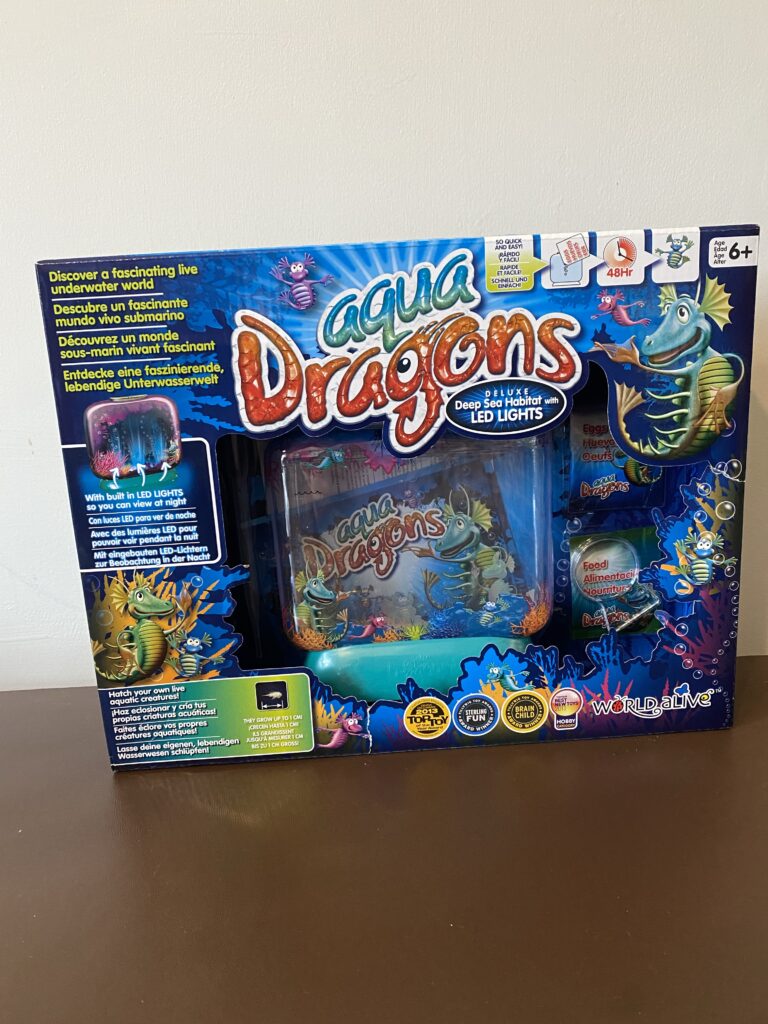 Hatching your Aqua Dragons
This is really simple all you need is 350ml of water which you then pour into the tank and then carefully pour in the packet of eggs. Alby missed the memo and we did end up with some on the table but we were hopeful this wouldn't matter.
Then you need to give the water a little mix and leave it. This part was by far the hardest for the kids they wanted to check them constantly. So we did have to explain that they are tiny and need a few days to hatch and grow. 5 days later and we could see some tiny little dragons swimming around. The magnifying glass definitely made it easier for the kids to be able to see them.
Once hatched we fed them every 2-3 days using the food included. We did find that on the second day of not feeding them the water was looking a little dirty. If we left them another day then the water looked clearer and ready for some food.
Apparently, these Aqua dragons can grow up to 1cm and even have their own babies. So not quite the gigantic dragons Alby had in mind but still fun to watch grow.
Our overall thoughts
Overall the kids really enjoyed watching the Aqua dragons grow. It kept their attention for much longer than I expected and every day they have been checking to see if they have grown and count how many they can see.
The LED lights are a nice addition and do help in a dark room to see the dragons swimming around. However, I was a little concerned to have the lights on too often. As when the batteries need changing they are on the bottom of the tank and it's not going to be too easy to change them.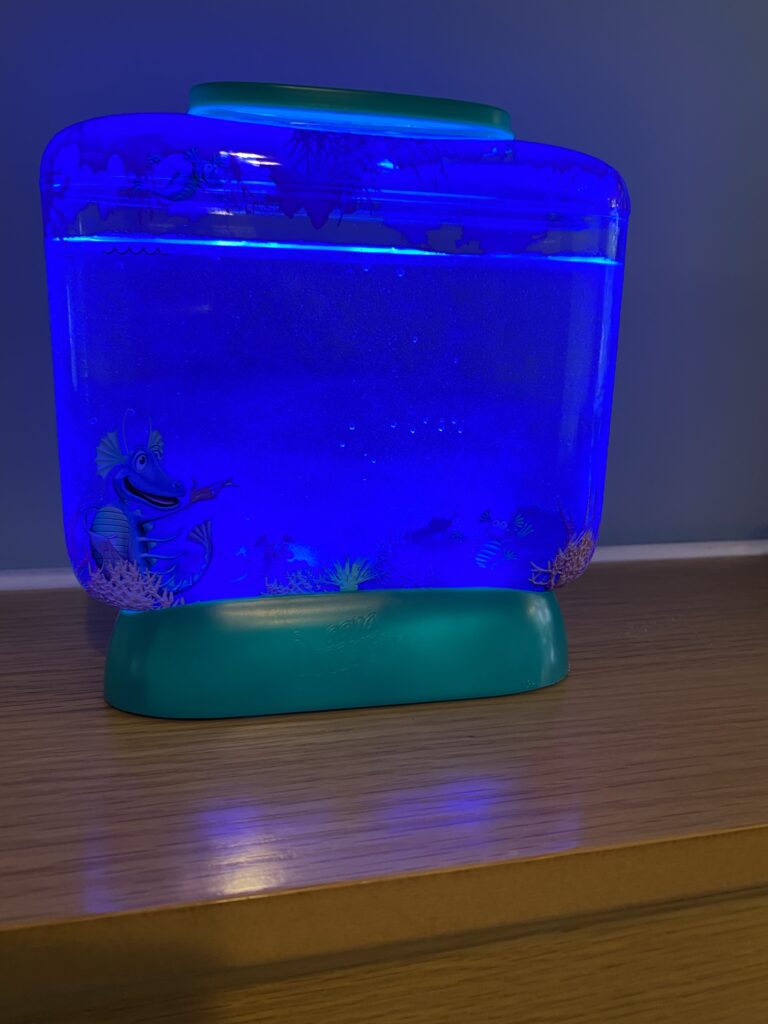 After 9 days of caring for these little aqua dragons, we had 5 swimming around. I'm not sure if that's a good amount or if Alby spilling some of the powder on the table limited to the number of babies that could grow but the kids were happy. They were just happy to see them swimming around and feeding them. I mean they have a dog they could feed and walk but the aqua dragons are far more exciting.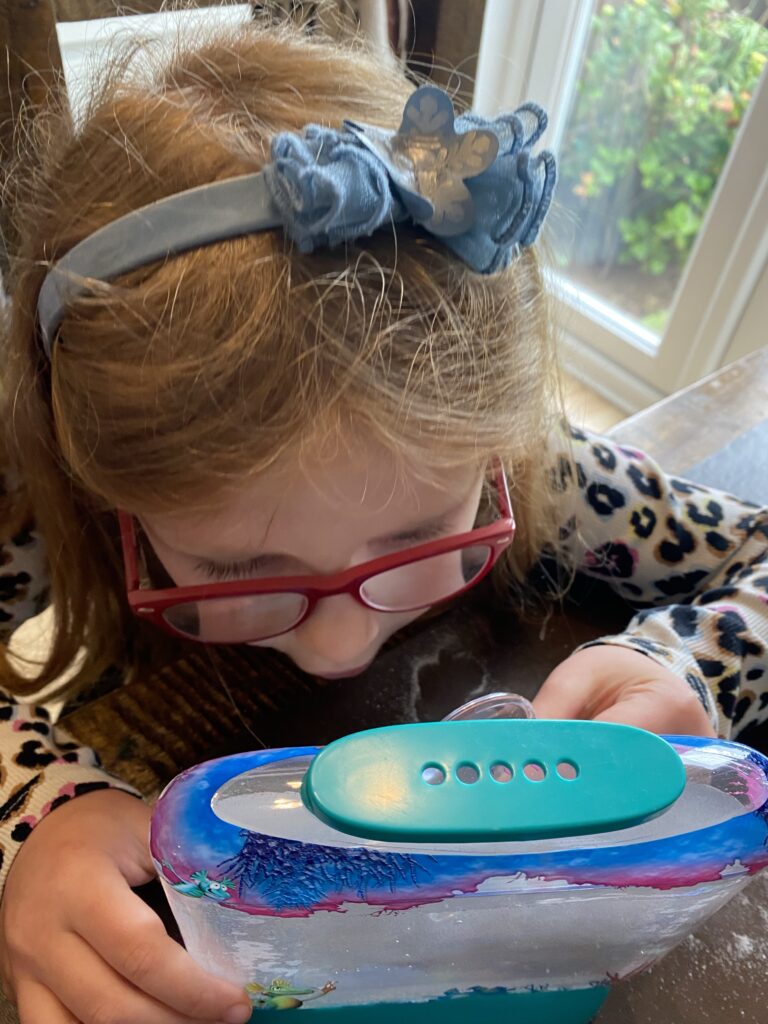 The aqua dragon deluxe deep-sea habitat with LED lights can be found in most toy shops for around £22. They also do a refill kit just in case it doesn't go to plan or you want to do it again at a later date which included the eggs, food, pipette and spoon for £5.99.
We have lots of other reviews you can check out just click here.