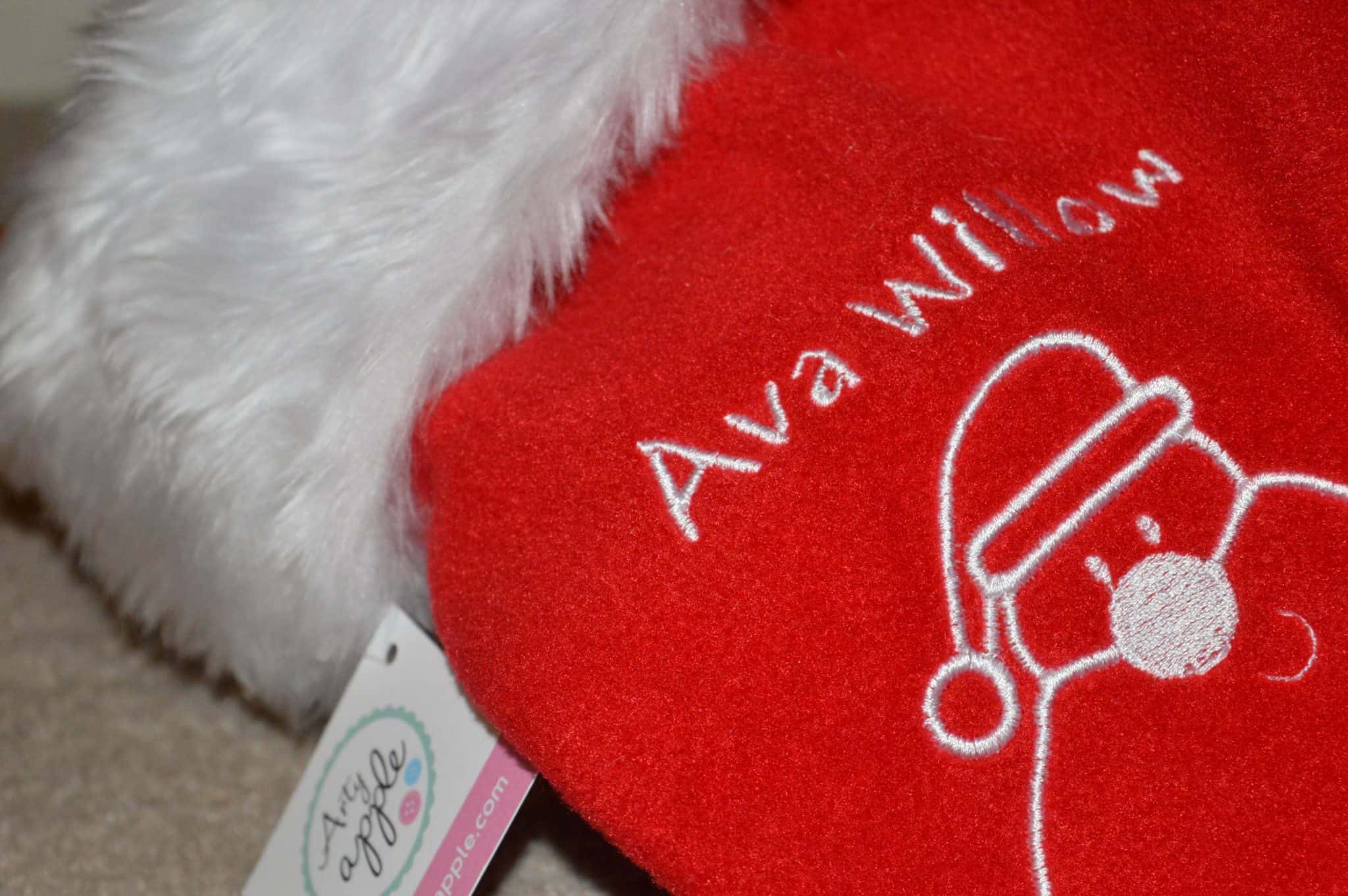 Arty apple personalied santa's set : review
As its Ava's first Christmas we are wanting to go all out. Start as we mean to go on , Arty apple have sent us their personalised Santa's set to help us with this.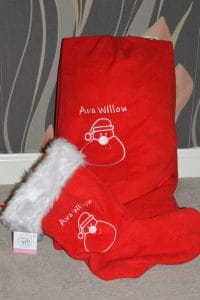 As soon as our order arrived and Ava started to explore it I was impressed. The products came in a lovely box which I'm hoping to reuse for a Christmas Eve box. I am one for packaging as its your first impression . Not only did it come in a lovely box the Santa's set was wrapped in tissue paper with a cute little Arty apple sticker on it.
Both the stocking and the sac are hand made using a lovely traditional soft red fleece fabric. The edging of the stocking also has a faux fur edging , just like Santa's suit. The Sac and the stocking both have Ava's name embroidered on them in white and also have a Santa on the front.
Unlike many sacs I have seen recently this one has a draw string closing on the top therefore making it easier to carry as all the presents inside . You will be able to fit a good amount of presents in the sac as each sac is approximately 70cm x 50cm.
The stocking will make a great addition to our home at Christmas time . That will hopefully have some awesome little gifts for Ava in. The stocking is a good size measuring at approximately 40cm x 30cm.
The personalised Santa's set is priced at £27.00 this includes both the sac and the stocking. If you need multiples then you are able to buy both the stocking and the sac separately. To make sure you get it in time for Christmas all orders need to be placed by Friday 16th December.
Arty apple don't just do Santa's sets they have loads of adorable personalised items. That may even make an awesome stocking filler.
*We was sent the Santa's set from Arty apple for free in return for an honest review. All opinions and photos are my own*