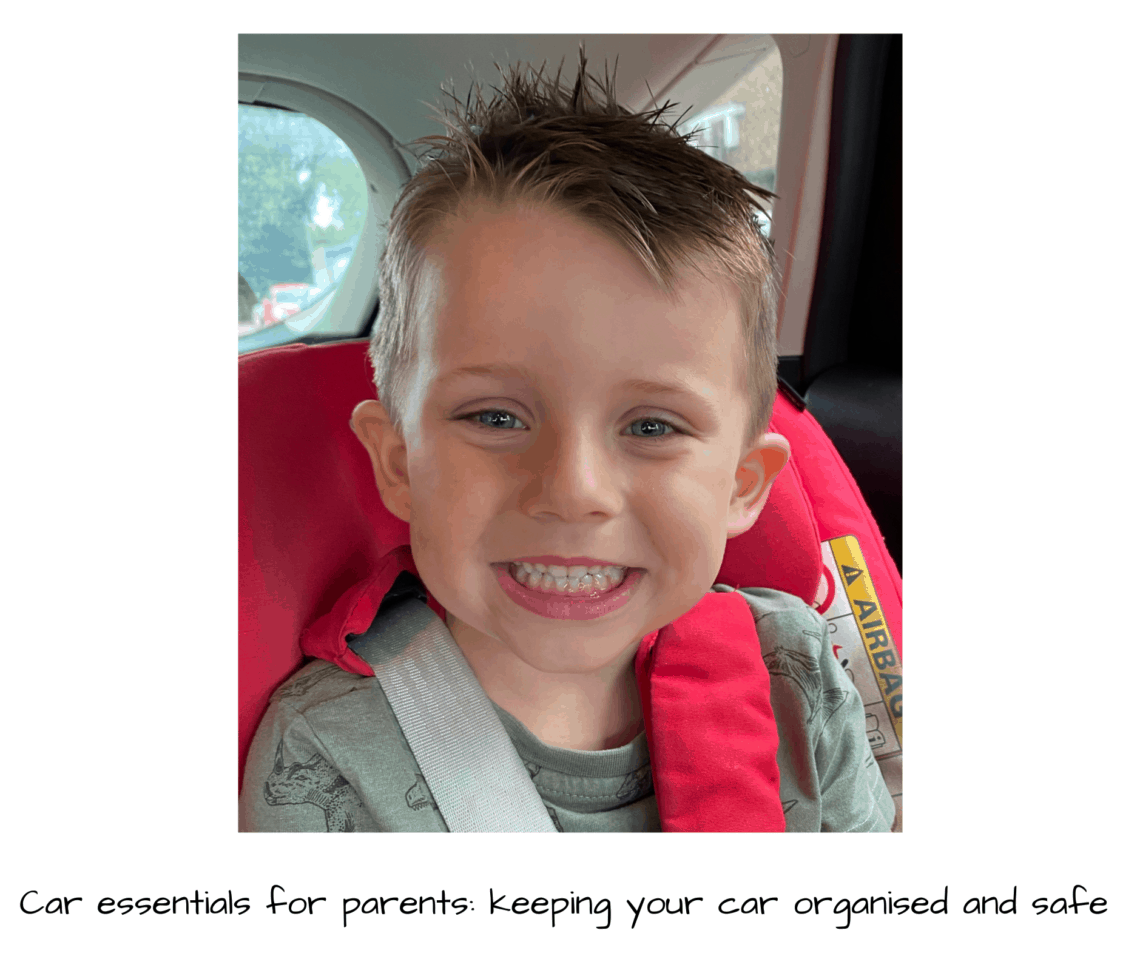 Car essentials for parents: keeping your car organised and safe
There are so many essentials to have in your car when you have children. Obviously the main thing is a car seat but there are so many more things you will need . Most of these I didn't even think about until my children were a few months old.
The products below have been gifted by Dreambaby. This post also contains affiliate links.
Car essentials for parents
Window shade
These are so handy to have and I've only just stopped using mine. Mainly because the windows on my new car are tinted slightly. If it wasn't for that I would still be using them.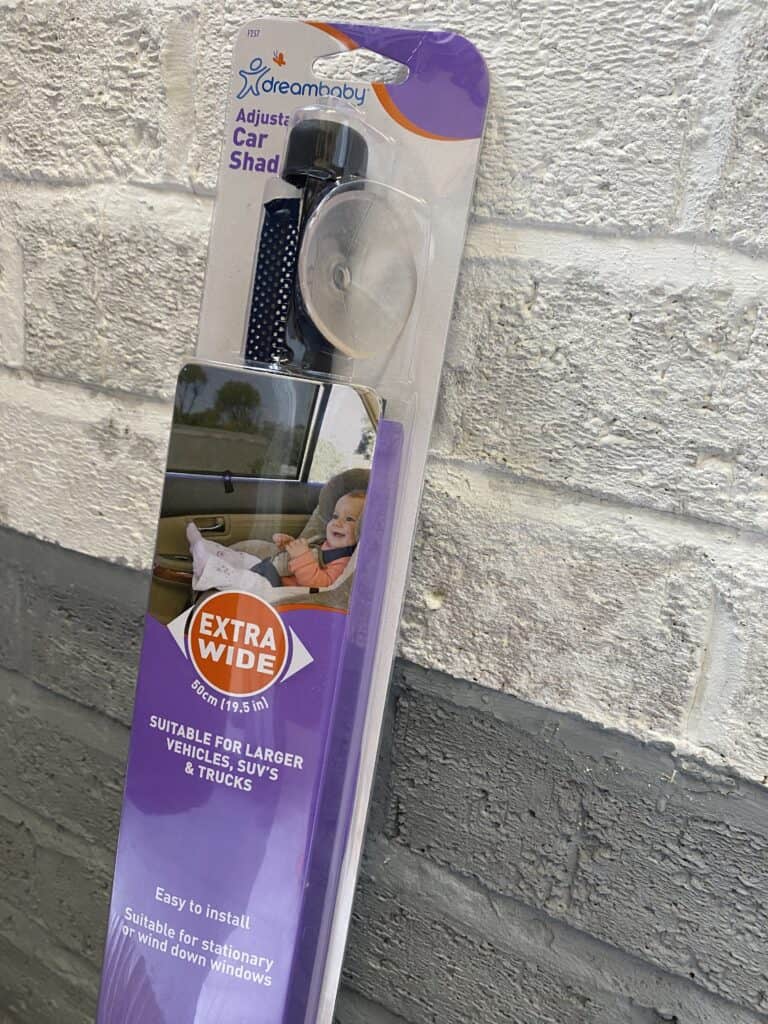 The Dreambaby adjustable car window shade easily suckers onto the window. They can then be rolled back up when not in use which is handy. The one thing I do like about the Dreambaby ones is that they lock into position so they don't fly back up easily.
When Ava was younger she liked to see out the window a little so be able to adjust the length is perfect . As it meant we could leave a little bit of the window on show so she could still see out.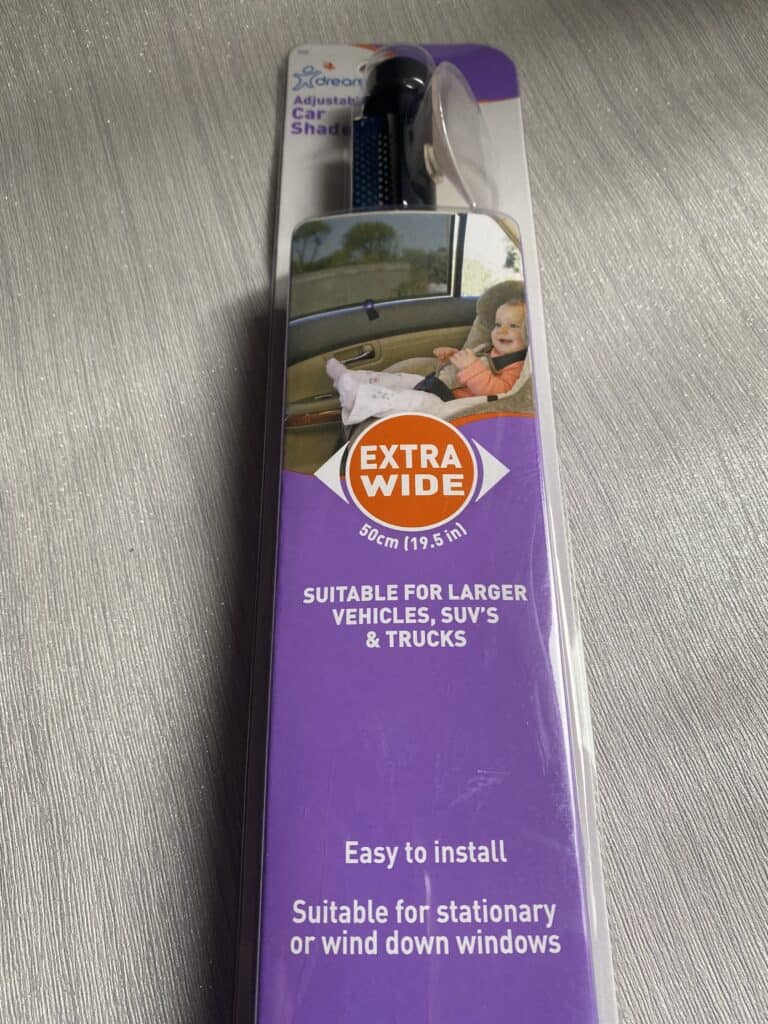 We was sent the extra large version which is prefect for larger cars. Meaning you won't have gaps down the side where the sun can peep through. You can also get the Dreambaby sunshade with different patterns and images on like zebras and tigers.
Adjustable back seat mirror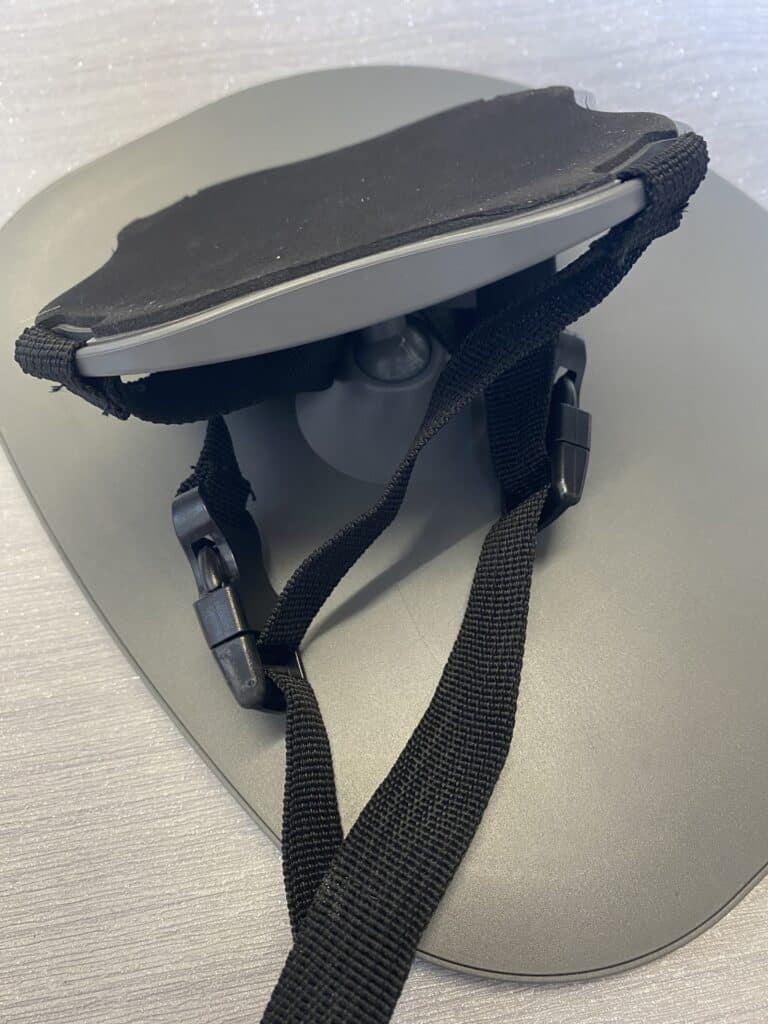 These mirrors are seriously worth their weight in gold they are so handy . Not only does it mean you can see what your little one is doing whilst rear facing. They can also see you which sometimes is just the reassurance they need. My friend also pointed out the other day if you choose to rear face for as long as possible you will still need these mirrors. Which I hadn't thought of before so you can get years of use out of them.

The Adjustable back seat mirror by Dreambaby has a wide large mirror with a large angle view. You can swivel the rotating arm and tilt the mirror to get the perfect view.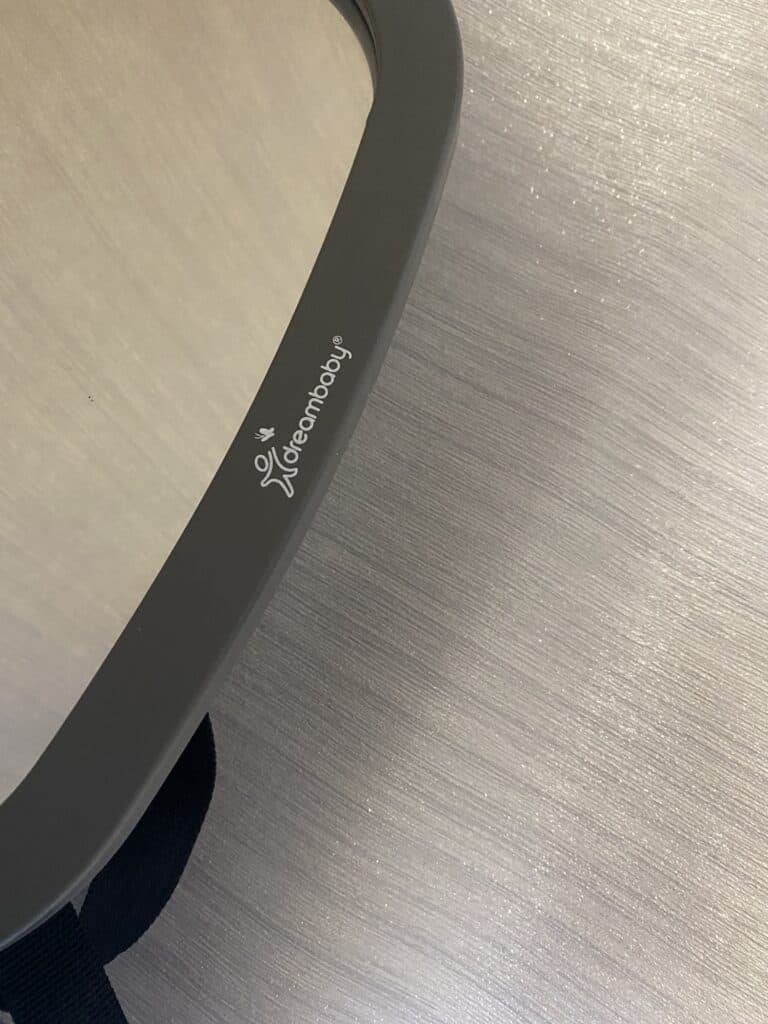 Back seat Organiser
This has been a game changer for me . The kids are always getting in the car and showing there stuff all over the back . I'm then driving down the road and they need to have the teddy they put in the car 3 weeks ago ! As you can imagine it causes a lot of stress for me.

So having a back seat organiser means they can get in the car put all their bits in it so they know where it is.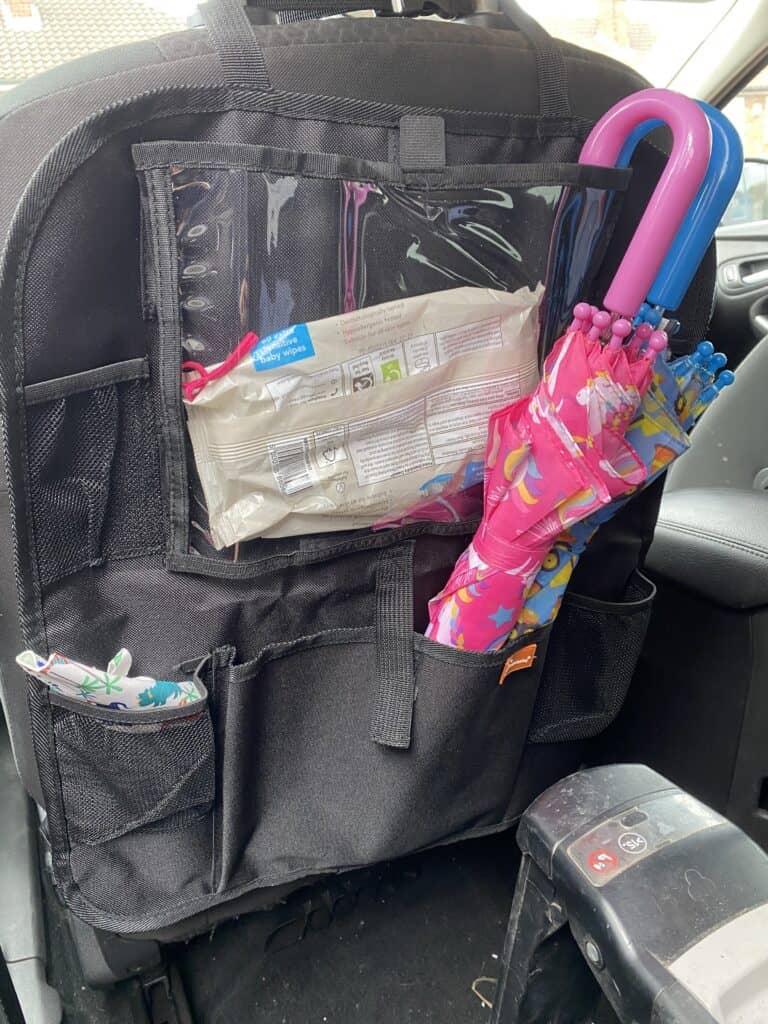 It's also perfect for long car journeys as there is a section to put a tablet in. Which is perfect as it means you can pop something on the table put it in the organiser and they cannot mess with it. I did this with Alby the other week and told him that's all he was aloud to watch and it couldn't come out. Which he took really well and I didn't hear a thing from him.
Ava can actually reach the back of my chair so is able to get things in and out the organiser. So for her I popped a few pencils and paper in it and she could grab them and do some drawing as we drove which she really enjoyed.
Car bin
One item Dreambaby don't currently have but I couldn't write this post without mentioning it is a car bin. I was fed up of my car looking like the inside of a bin . So I got the kids each a car bin. So when they have finished eating whatever it is they are eating . They pop the wrappers in the car bin . It's then their responsibility to tell me when they are full . I then detach them and they empty them.

I believe that children need to take on some responsibilities and I wouldn't allow them to put rubbish on the floor at home or outside so why was I letting them do it in my car. They actually really like having their little job. My car looks less like a bin and more like a car. I mean it's not sparking it never will be with two kids, but I'm less ashamed to give people a lift as it's not full of rubbish.
Do you have car essentials that make your life easier as a parent that you couldn't be without now?