Cosi bed sheet four months on 
As you may have seen back in June we reviewed the Cosi bed sheet . The Cosi bed sheet is very popular in Switzerland and consists of a fitted sheet with an integrated top half of a sleep sac. It allows children to feel safe and secure but also have the freedom to move around.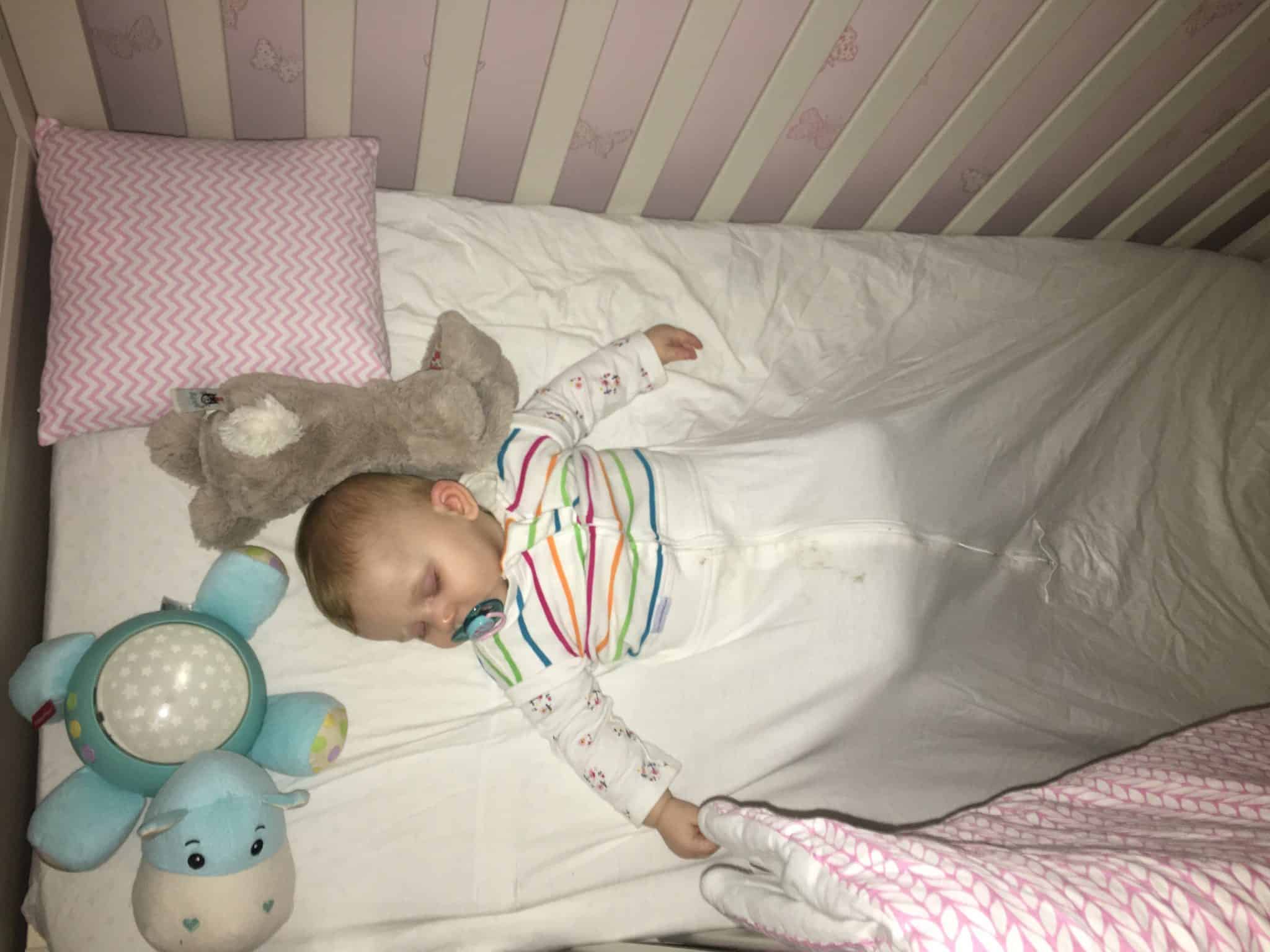 4 months on and we are still loving it . Especially now Ava can crawl and climb. The Cosi bed sheet gives her the freedom to roll onto her sides during the night , but then stops her from being able to stand up.
Whilst I was washing the bedsheet the other week I realised just well it is working for us. We had to put her to bed with just her bunny to cuddle . This was not a fun night she was probably awake more than she was asleep .As soon as she opened her eyes that was it she was on her feet .


betimes are so much less stressful and I have found she sleeps for longer and settles down to sleep better whilst using her cosi bedsheet . I think it's that feeling of being safe and secure .

Thinking into the future. I will defiantly be using the Cosi bedsheet for when Ava is in a big girl bed . As it will Stop the need for bed bumpers and also give me a piece of mind that she is safe and won't fall out.
It may also be useful to know that the Cosi bedsheet is made specifically to your mattress . So you can rest assure it will fit . Also the Cosi bedsheet can be made in larger sizes not just for children's beds .So it's perfect if you co-sleep.
For more information about the Cosi bedsheet range visit their website . If you wish to order a Cosi bed sheet use the code jessh . I will personally make sure all is ok with your order. As this company is new to selling in the UK.