A Round up of Cosy Angel products from bibs to door locks
Today I have got some fantastic products to share with you . We have been sent a bundles of Cosy Angel products which we have been trying out over the last few weeks. Take a look below to see what we have been trying out and what we thought of them.
Cosy Angel comfortable and soft touch waterproof silicone bibs
The cosy Angel silicone bib is made from 100% food grade soft silicone and are free from harmful toxins . Making them perfect for little ones at meal times. They are also an FDA approved product and are also BPA free.
The bibs come in a pack of two in a travel bag which makes it perfect for keeping them in the changing bag. This travel bag is especially handy for once you have used the bib as you can roll it up. Pop it in the bag and close it. Making all the bits in your bag dont get covered in food from your little ones bib.
I also like the fact that the catcher on the bottom of the bib is wide meaning that the dropped food goes into the bib and not on their lap. Which is great as Alby is a messy eater so if I can keep at least one piece of clothing clean then it saves me a lot of washer.
I also found that he was able to move around really easily whilst wearing the bibs. They didn't restrict his movement or dig into his neck whilst his moving around. They are also easily adjusted meaning they will fit a wide range of different children. I also found that they stayed clasped together really well and didn't pop out when he moved. Which is what I have found with other bibs of this style.
Cosy Angel child and baby magnetic saftey locks
Alby is a child that is into everything. Nothing is safe he is in every cupboard so it was about time we got some cupboard locks. These saftey locks are perfect as you cannot tell they are actually on the cupboard. You dont need to use screws to attach them to the cupboards. They are really clever.
You simply stick them to the inside of the cupboards with the strong tape that's on the adapters. It's really simple and easy to do see the pictures below to see how I attached them to our cupboards.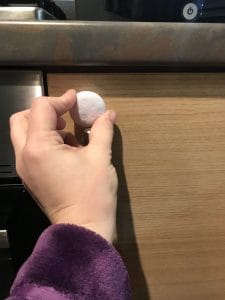 Once they are on your cupboards you use the magnetic to open the locks which will then open the doors. You can also leave it so the locks stay unlocked which is great for if the kids are in bed and you dont need the cupboards locked. The pack also comes with a magnetic key system. Which can be used to keep your magnetic key safe when not in use. This can be attached to walls or tiles out of the child's reach.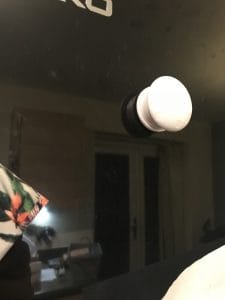 I really like the fact that you can take these of the doors and use them again. Which is perfect for us as were hopefully going to move house soon. So it means I dont have to go out and buy another pack I can just reuse these.
I have found these to be fantastic. There is nothing on the outside of the cupboard making the cupboard doors look ugly. Or something that Alby will try and mess with. He does try to open to doors buy pulling on the handles and they haven't come off. They have stayed in place and as secure as the day I put them on.
Cosy Angel bath toy organiser
How many times have you got in the bath yourself and have had to move a million bath toys before you can get in. Like us are you short of space in the bathroom for another unit just to keep bath toys in ? This is where the cosy Angel bath toy organiser comes in. It is easily suctioned to the tiles in the bathroom to keep all the kids toys organised and in one place. It also comes with additional suction hooks which can be used to hand things off. We hand a wash glove off it so that it dry's properly.
It's also made from mould and mildew resistant mesh meaning that you can pop the toys straight from the bath into it and it wont go horrid. Ava loves to help put her toys away after bath time in this and it hold all the kids bath toys in it really is pretty big.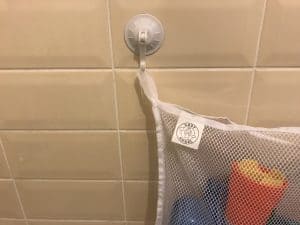 It also come with some really cute squirty bath toys. Which both Ava and Alby loved especially as one of them was a shark. Ava like most kids is a lover of the baby shark song. I thought having these toys in with the bath toy organiser was a really nice touch.
Super tooth educational board game by Cosy Angel
With Ava I'm trying my hardest to make sure we do some educational things at home. Since she started nursery I have seen her progress so much with her development and I want to make sure im continuing the learning at home. One thing Ava loves to do is clean her teeth. I have never had an issue with her cleaning her teeth. So a game that incorporated teeth was perfect for her.
The game is really simple but fun it enables children to learn about different foods and also gets them thinking about the ;