Dantoy Bio-Toy pretend dinner set |AD Review
AD\ Includes a gifted item and affiliate links for Amazon.
When buying toys for your children do you look at what they are made from? If they are ethical products. If for some reason they break can it be recycled? or is it just going to be another toy that ends up in a landfill and takes 100's of years to break down? If your looking for a more green alternative for children's toys then Dantoy is a great place to start looking.
We have very kindly been Dantoy Bio-toy pretend play dinner set. Which as a play prop is perfect. Both of my children love to pretend to have dinner parties with their toys. Mainly using things like grass and flowers in the garden. Which they mix together sometimes with mood to make some right concoctions.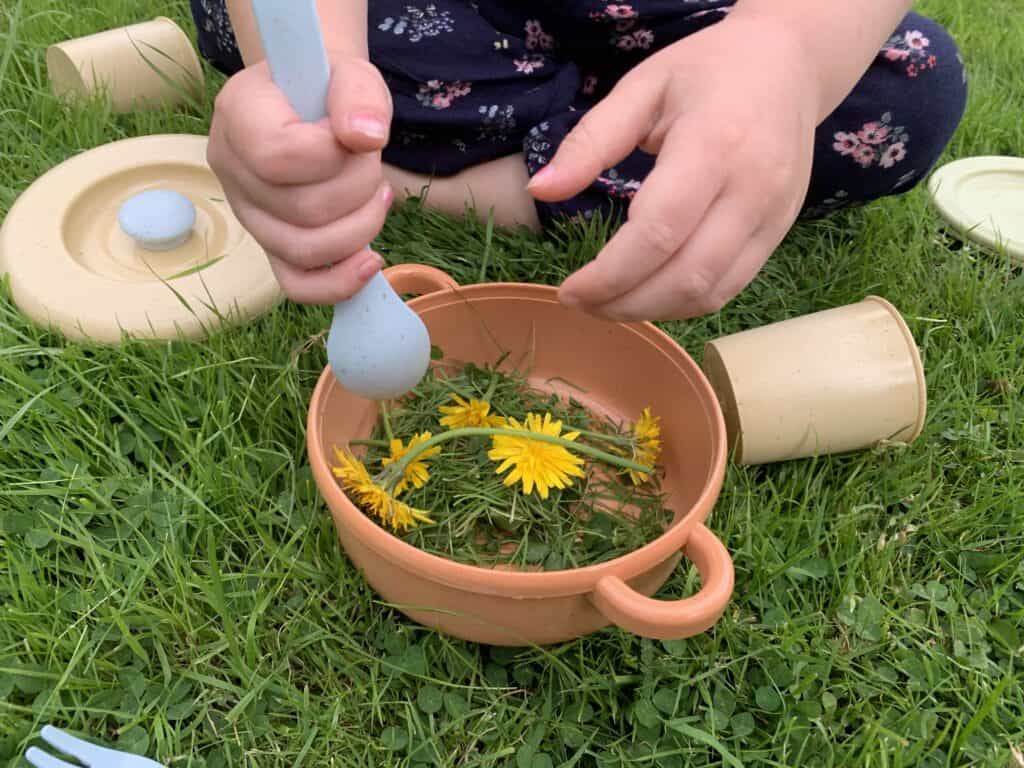 Unlike a lot of playsets, I have seen this play set contains 22 pieces which is perfect for us. As it means there are enough parts so that each child has their own bits and there was little fighting over who has what.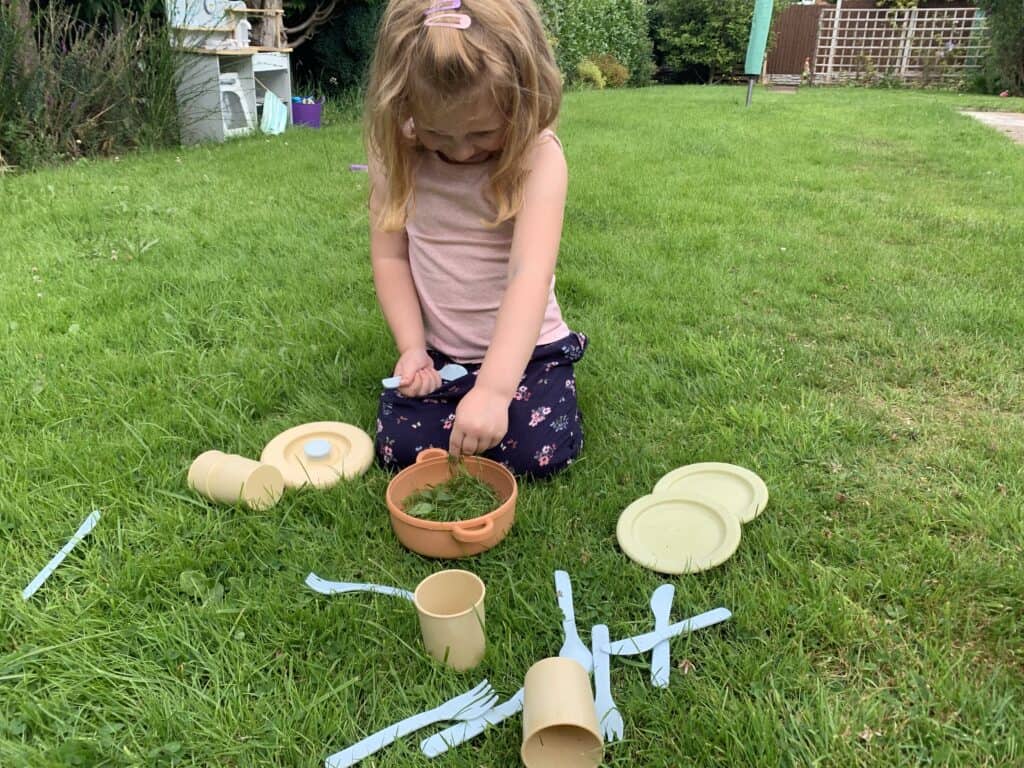 Mine have taken their new Dantoy playset out in the garden and have made all sorts of concoctions with grass, flowers, and mud. which as you can imagine gets a little messy. I then give them a bowl of soapy warm water and they are able to wash the mud and mess off really easily. So I may actually keep these ones outside in their mud kitchen as they are so easily cleaned. I also know they will be played with loads outside as Ava and Alby do this sort of activity all the time. It also says on their website that the pieces can be put in the dishwasher, microwave, and also frost proof. Which for a children's toy I think it is pretty impressive.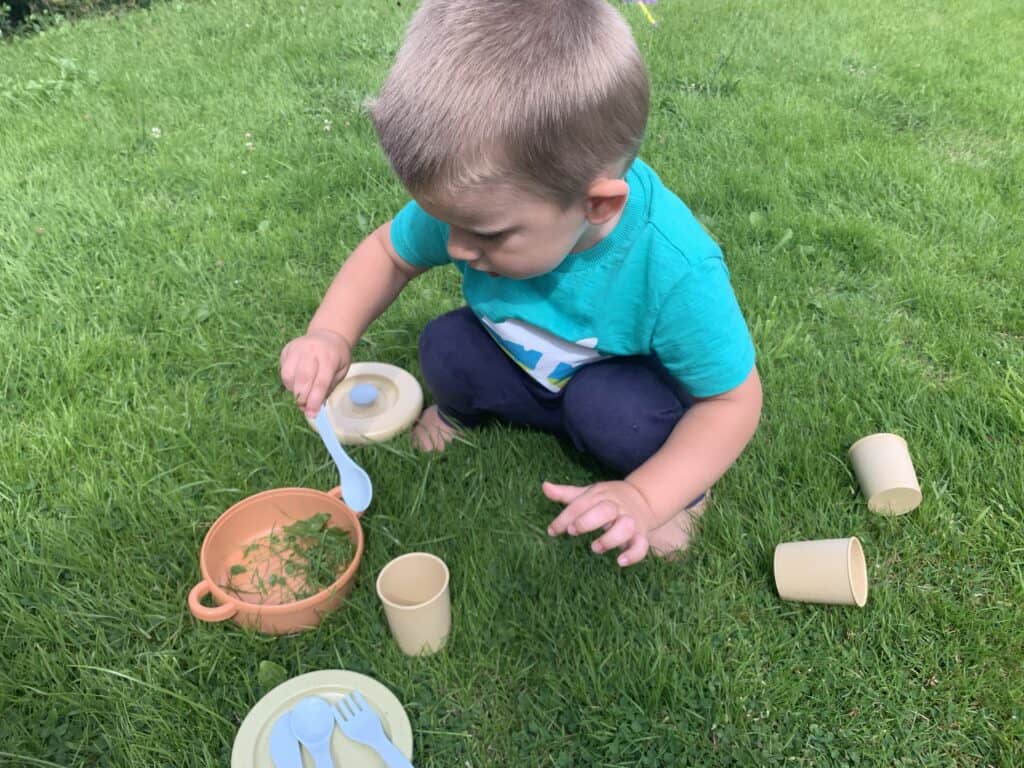 What is the Dantoy playset made from?
The Dantoy "I'm Green" line is made from bioplastic products. Their Bioplastic products are made from at least 90% sugarcane which is a sustainable raw material. The bioplastic is also 100% recyclable and is toxin-free. Not only are their products sustainable but all the packaging is 100% recyclable.
I loved the phrases from their website that said " people should buy less, buy well. We can all be eco-friendly by choosing brands that care" I think this is so important. It's something I need to think about for sure when buying things for myself and my children. What impact on the environment has something had in order to be made. Is it sustainable? Does the company care about their carbon footprint. Are they doing something to change it? From all I have read about the Dantoy "I'm Green" range I believe they do care.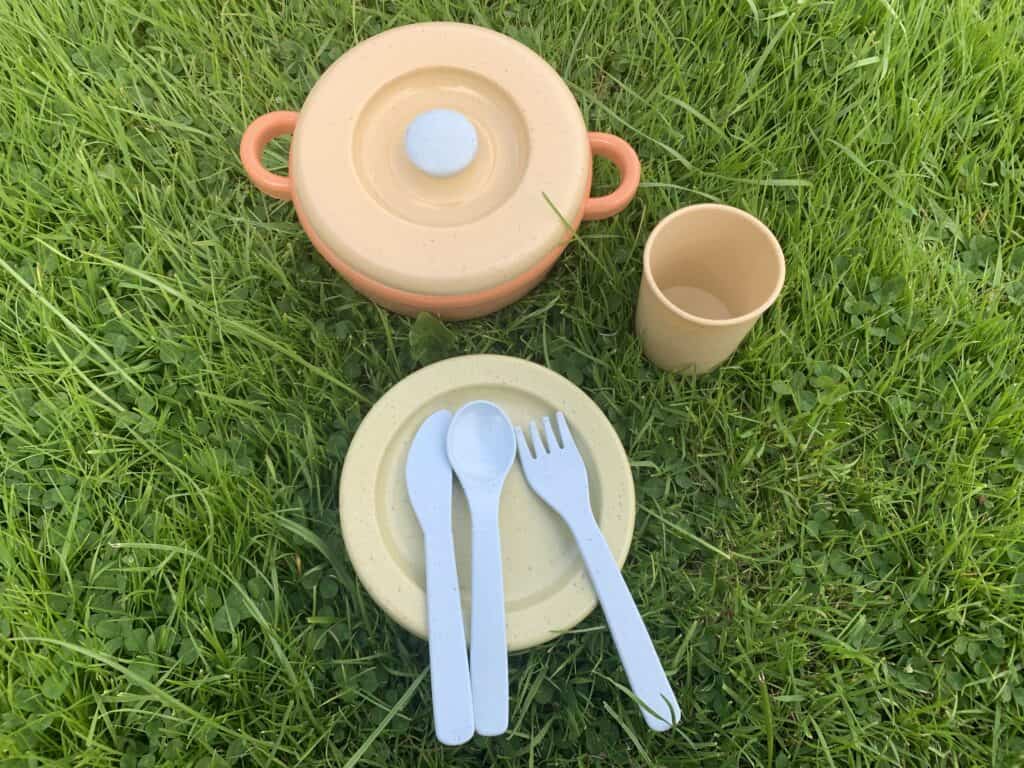 The Dantoy Bio-toy pretend play dinner 22 piece set is priced at £18.73 and can be purchased from Amazon.