loungewear looks from Femme Luxe Finery review |AD
I was sent the products shown below from Femme Luxe finery for free in return for an honest review. All opinions are my own.
When it comes to being in lockdown there is one thing that you need and that's comfy clothes. I have never really been one to wear joggers or leggings very often I'm a jeans kind of girl. But at the moment the last thing I want to do is put on a pair of jeans to sit around my house. Comfort really is key . The only problem was I hadn't really got a lot of comfy clothes to wear. Thankfully Femme Luxe Finery have sent me some loungewear pieces to review.
Loungewear look number one
The High wasted grey Lightweight joggers and Slogan Print t-shirt come separately but I thought they would be nice and comfy to wear together. I went oversized on the t-shirt so that I could tuck it into the high wasted joggers and still have enough fabric so it wasn't too fitted.
The High wasted joggers have been my new favourite thing to wear they are so comfy. The only thing I would have liked are some pockets but that's not a deal breaker as they are super comfy. I love anything high wasted as I feel like it keeps me contained and covered up.
The stay at home t-shirt is super comfy and not see through at all. It would also look really nice with a pear of black jeans or leggings.
I have washed both of these items of clothing and they have wasted really well. There was no colour transfer from the t-shirt and the joggers haven't gone bobbly.
Also everyone needs a slogan t-shirt like this at the moment don't they !
Loungewear look two from Femme Luxe
At the end of the day when the kids are in bed there is nothing better than getting a big warm jumper on and having a cup of tea in front of the telly. Even in this warmer weather I still like to get all comfy and snuggled on an evening.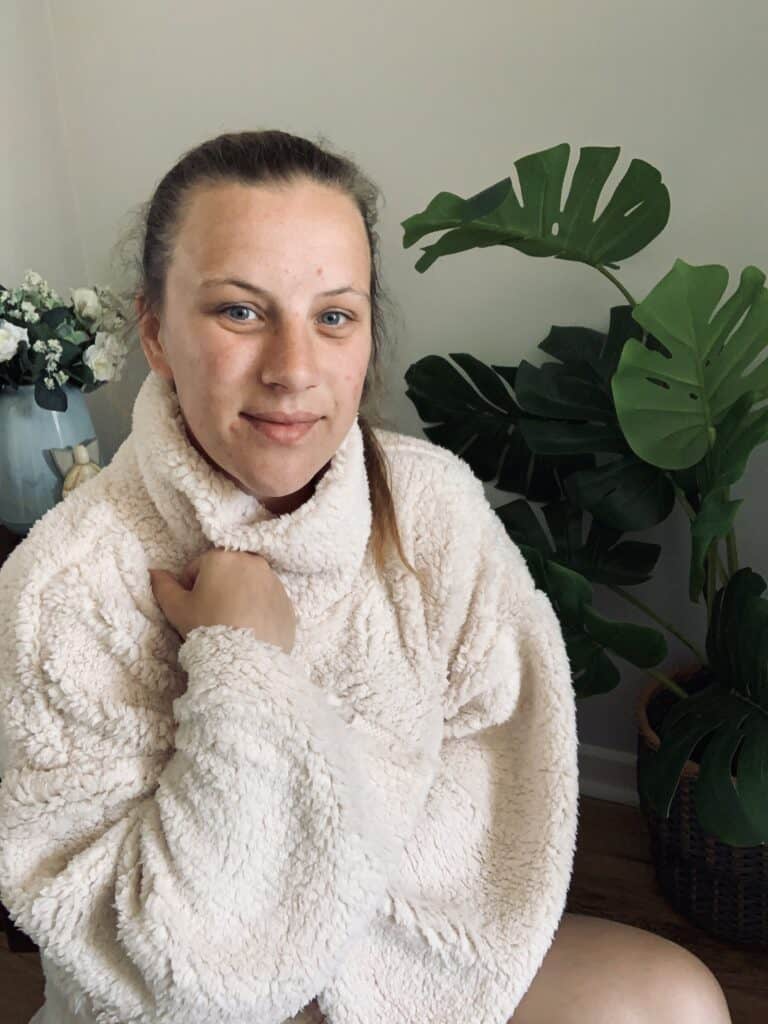 The cream Sherpa oversized jumper is perfect for getting all cosy . The material is so soft and warm . I did find that some of the fluff came off on the first couple of wears but after some time this stopped. The fluff didn't come off once I had washed it so maybe it just needed washing.
On the website they made this look very fashionable but if i'm honest I wear mine with my pyjamas. Maybe not the most sylish but it is very comfortable. I could also see this looking really nice in the winter with some jeans and big winter boots on. You would be snuggly in this that's for sure.
Femme Luxe Finery isnt a brand I have ordered from before this collaboration. I was really impressed with the service throughout. The website was really easy to navigate around. It was really easy to put my order in and my order was with me within three days. Which at the moment I think is really good. As I dont know about you but the post around by us is a little slower than normal due to covid-19.
All the products I received were of really good quality, they looked just as they did on the website. They have all washed really well and I would for sure place an order with them after this collaboration.